One of the most Honorable and Praiseworthy qualities admired most about Dr. Martin Luther King Jr., was that He was a Diplomatic Ambassador of Peace! Dr. King was a PEACEMAKER, and a strong man of FAITH, INTEGRITY, JUSTICE, BIBLICAL PRINCIPLES and VALUES! In His avid quest to fight for equality and justice he gallantly embraced non violence. Dr. Martin Luther King was a Baptist Minister born at noon in his family home on January 15,1929 in Atlanta Georgia. How ironic his Queen Anne style home was in what is known as the magnificent "Sweet Auburn District." He was an avid and dedicated prominent leader in the "Civil Rights" movement! However it was because of his gallant efforts he was violently assassinated in 1968 at the age of 39.
DR. KING WAS A TRUE DRUM MAJOR OF PEACE!
Dr. King fought long and tenaciously for the equal rights for people of Color. He wanted the same rights that were extended to Whites extended to all people! He was especially instrumental in ending legal segregation that plagued African Americans in the South. Dr. King led many powerful and peaceful demonstrations. For his many efforts he was awarded the Nobel Peace Prize in 1964.
Dr. King came from a ancestral lineage of Baptist Ministers. His father and his grandfather were ministers. They both became pastor's in succession of the Ebenezer Baptist Church in Atlanta, Georgia. He was raised in a very comfortable, loving and stable middle class Christian home. He was a brilliant, well educated and gifted Man of God. He excelled prolifically in his studies and skipped both the (9th) ninth and (12th) twelfth grades. He was admitted to the impressive Morehouse College at the early age of only (15) fifteen years old.
Dr. King was aware from a very early age of the obvious discrimination that existed against Colored people now often referred to as African Americans. There is an interesting little story of when he was only 6 years of age, his white playmate told him that they could no longer play together since they were now going to segregated schools. Before King's going off to college, he first went to work on a tobacco farm in Connecticut. It is here he realized that the same discrimination was not apparent that he had experience in the South. He took note of the many activities that both whites, blacks, reds, yellows, browns and all colors shared. Here basically all Colors participated together. They went to worship together they could eat out publicly together, it was an eye opening experience.
Admirable Man of GOD
King enthusiastically entered Morehouse College and initially his desire was to study medicine and law. However he became impressed with the marvelous oratorical skills of Benjamin Mays. He was an activist, was educated and an intelligent man who was pursuing equal rights and racial equality. Mays really made and indelible impression upon his father, Martin Luther Sr. The young budding Martin remained impressed as well.
Martin Luther King Jr. graduated from Morehouse College in 1948. King then attended Crozer Theological Seminary in Pennsylvania. King early on had a charismatic personality and was elected student body president of the predominately white student body. He eventually earned his Bachelor's of Divinity in 1951. King then went on to Boston University, it is here he earned a Doctorate. Here in Boston is where he met the love of his life Coretta Scott. She was studying at the New England conservatory of Music. They married in a beautiful lawn ceremony at her family's home. The ceremony was officiated by Rev. Martin Luther King Sr., his father in 1953. From their beautiful union was born 4 wonderful children.
Of the many protests that was led by King it was the infamous Montgomery Alabama bus boycott that received acclaimed nationwide attention. Here the lovely intelligent Rosa Parks a hard working gentle natured Black woman who was tired after a long honest day at work, as an excellent and skilled seamstress decided not to give up her seat to a white passenger. Mrs. Parks was in turn arrested under the segregation laws. A concerted effort was made by the Activists they strategically planned and implemented a strategic and successful peaceful bus boycott. No doubt this was a great injustice that was made towards Rosa Parks. There were numerous marches and "sit ins"…
I have seen the "Promised Land!"
It was on his way to support a group of sanitation workers in Memphis, Tennessee that Dr. Martin Luther King Jr. was assassinated! Senator Edward Kennedy chartered a plane to bring Dr. King's body home to Atlanta. At least (30) thirty buses and (100) one hundred planes were used to bring mourners for his "Homegoing Celebration." Sympathy was generously poured out from all over the world! The night before King had delivered a most prophetic message. He made this statement: "I've seen the promised land. I may not get there with you. But I want you to know tonight that we, as a people, will get to the promised land." It was the very next day while standing on the balcony of the Lorraine Hotel, he was brutally killed by a sniper's bullet!
King's loyal supporters throughout America were quite upset and 100+ riots ensued in various cities across the country! After much uproar and ongoing media attention; his white assassin James Earl Ray pleaded guilty. He was then convicted and sentenced to 99 years in prison. He later attempted to recant his confession of guilt and said that he was coerced by his attorneys. Ray dogmatically held to the stance it was a conspiracy! Dr. King's family came to his aid and support of Ray's defense and embraced him. Ray died before he could be acquitted. Coretta Scott King, Dr. King's widow made this statement upon Ray's death; "America will never have the benefit of Mr. Ray's trial, which would have produced new revelations about the assassination…as well as establish the facts concerning Mr. Ray's innocence."
Dr. King's legacy lives on…
Dr. Martin Luther King has been compared and contrasted to some of the greatest! To name a few; George Washington, Thomas Jefferson and Abraham Lincoln. The fact remains that he was martyred has further served to keep his memory alive. His legacy lives on in the hearts of many as well as in the history of America's historical corridors and the world at large. His legacy has a life of its own!
It was after his death that he was accredited with an overwhelming international status. There are roads, highways, buildings, schools and institutions named in his honor throughout the United States. In 1986 he was honored with a national Holiday celebrated on the 3rd Monday in January. In 1991 the Lorraine Hotel where he was assassinated became a Museum. In London they have a sculpture of him over the door to the west front at West Minister Abbey in his honor. Dr. King's "I Have A Dream" oratorical famous speech is well remembered and often quoted by many universally.
Infamous excerpt from Dr. King's speech: "And when this happens, when we allow freedom to ring, when we let it ring from every village and every hamlet, from every state and every city, we will be able to speed up that day when all of God's children, black men and white men, Jews and Gentiles, Protestants and Catholics, will be able to join hands and sing in the words of the old Negro spiritual, "Free at last! free at last! Thank God Almighty, we are free at last!"
Dr. King was a wonderful inspiring Man of God whose voice in the midst of the prevalent and tumultuous prejudice harnessing America opened the pathway to more equality for all colors! His eloquence, charismatic style, self sacrificing, courageous and arduous commitment will forever be ingrained in the chronicles of America's History as well as the hearts of many!
Dr. King was kept under surveillance
Dr. King lived under the microscope of the Federal Bureau of Investigation (F.B.I. ) the ongoing surveillance was spearheaded under J. Edgar Hoover. Many unfounded allegations were made to attempt to undermine his credibility. But none of them could serve to tarnish his incredible, impeccable, accomplishments as a committed Man of God and strong ardent peaceful contributions as a Civil Rights Activist. Nor his infamous merited accomplishment of receiving the Nobel Peace Prize in Oslo Norway! Upon His acceptance he stated "I accept this award today with an abiding faith in America and an audacious faith in the future of mankind," said King in his acceptance speech. "I refuse to accept the idea that the 'isness' of man's present nature makes him morally incapable of reaching up for the eternal 'oughtness' that forever confronts him.
Indeed there is so much more that could be said about this dedicated Man of God; Dr. Martin Luther King Jr… He made many gallant advances towards diminishing discrimination in a peaceful manner. Yet it still remains on many levels… Much of it continues to persist in the background. He no doubt encountered many injustices for the cause of Civil Rights. Few have been able to take up the baton as elegantly, intelligently and astutely as Dr. King.
EXCERPT; I HAVE A DREAM
There is more that persists today; Yet, I close here with another memorable excerpt from " I Have A Dream!"
"I say to you today, my friends, so even though we face the difficulties of today and tomorrow, I still have a dream. It is a dream deeply rooted in the American dream.
I have a dream that one day this nation will rise up and live out the true meaning of its creed: "We hold these truths to be self-evident: that all men are created equal."
The Journey Of Life By Julian M. Ogans II
I hike my way up the mountain of self-confidence
Fighting through the bitter cold blizzards of brutal honesty
Wondering what awaits at the top
But very quickly do I lose sight of the trail
and fall down into the river of disappointment
The water reflecting nothing more than my past sins
I slowly drift into a cavern of darkness
The pitch black enveloping me in a dark cloth
Suffocating me with the toxic smell of failure
Whispers from my past slowly invade my mind
Growing louder and louder echoing inside my head
A ray of hope cut through the darkness
But it didn't reach me
For a dark hand pulled me under the water
And drowned me in self pity
I open my mouth to scream, but the black water rushed down my throat
Choking me with all my fears
I gave into my self pity and allowed it to pull me into its deep dark
depths where all my broken dreams lie
Each one shattered into a thousand pieces
The gravity of my self-doubt pushed me further down towards the bottom
While carnivorous nightmares ate away at my body and feasted on all
emotions
They tore away my eyes, preventing me from seeing any sign of hope
Ripped away my ears, stopping me from hearing words of encouragement
And cut out my tongue so that I couldn't scream for help
Little did I realize that not all of my forgotten dreams were broken
Blind, deaf, and muted to the world I grab on to one fragile dream
And use the one weapon that no man, monster, or rushing water
can't take away
My faith
My hands began to grow warm as the dream came to life and sent confidence shooting through my veins
I felt the water rise and part as it shot up in the air
Breaking a hole in the ceiling of the depressing cave
I felt a brilliant ray of hope come down from the sky
Restoring my vision, hearing and my voice!
I rose up from the ground and entered a valley of happiness
Where dreams grow on colossal trees of endless imagination
However, my days here are numbered in this land of prosperity
For I am just one soul, embarking on the journey of life!!
[huge_it_share]

GOD is LOVE! GOD is the GIVER of LIFE! We are SANCTIFIED by HIS PRECIOUS HOLY SPIRIT! HE has a PURPOSE and PLAN for each of HIS children! I implore and entreat you to seek HIS WORD and allow HIM to define what LIFE is ALL about for you! It is only in Him you will find the TRUE meaning of LIFE! He is "THE REASON FOR EVERY SEASON!" LIFE, begins in heaven our earthly transition commences in the womb! Conception is defined as the "process of becoming pregnant or beginning! An unborn baby has "The RIGHT to LIFE!" I BELIEVE ALL HIS WORD! What and who do you believe!
THE LORD'S WORD is so POWERFUL! If one would only seriously listen and accept HIS definitions to LOVE, LIFE, SANCTIFICATION and HIS PURPOSE! We would be in such a better place worldwide! If you ever wondered where you were before being here on earth, or who you belong to listen to the Prophet Jeremiah. "Before I FORMED you in the womb I KNEW you; Before you were BORN I SANCTIFIED you; I ORDAINED you a prophet to the nations." Jeremiah 1
In the wonderful Book of Jeremiah the LORD confirms where life begins! Take a moment and ponder and camp on this thought! Before you were in your Mother's womb the LORD knew you! Long before you were ever conceived! From the very beginning the enemy has tried to redefine and discount the validity of God and His WORD!
LOVE
When you think on love what comes to mind? Quite often many think about what makes them feel good. What you do or do not do for them, many have an erroneous idea of what love truly means. Love often means in this case supporting wrong. Letting me do and say to you whatever I want to do. For many often that erroneous love turns to verbal, physical and emotional abuse!
God instills His Love within us. When a baby is born it readily needs to be nurtured and loved! Remember "GOD is LOVE," GOD is eternal HIS LOVE LASTS FOREVER! In HIS WORD you will see the manifestation of His Love all throughout His WORD! GOD IS THE ULTIMATE FATHER! Whenever you think on terms of loving someone think about what God has to say and what He does! He never supports them in ANYTHING that goes against HIS WORD. No different from NOW in Corinth the people had become mixed up about LOVE! Many were confused spiritually blind and very carnal… What does GOD say about LOVE ?
In I Corinthians Paul describes true LOVE!
"LOVE is patient, LOVE is kind, it does not envy, it does not boast, it is not proud. It is not rude, it is not self-seeking. It is not easily angered, it keeps no record of wrongs. LOVE DOES NOT delight in evil but REJOICES IN TRUTH. It ALWAYS protects, ALWAYS trusts, ALWAYS hopes, ALWAYS preserves. LOVE NEVER FAILS!
LIFE
GOD is the GIVER and Sustainer of Life! In the very beginning God said "Let us make man in our image, in our likeness…
So God created man in His own image, in the image of God He created him; male and female, He created them." He gave them HIS breath of life! It is through this union of man and woman coming together that He designed more life to come forth! We were created for GOD'S GLORY!
SANCTIFICATION
Sanctification is the process of when one who grows in the DIVINE Grace and Knowledge of the LORD, due to accepting Jesus Christ as LORD! You are set apart for GOD! As a believer, a Christian, a child of God we should embrace the sanctity of life! It is a fundamental principle of God's WORD! There is an incredible story in the Bible, when Mary was pregnant with Jesus. John the Baptist leaped in the womb of his mother Elizabeth just being in the presence of JESUS who was still in the womb of His mother Mary. Listen to what the Word says :
"For you created my inmost being; you knit me together in my mother's womb I PRAISE YOU because I am fearfully and wonderfully made; your works are wonderful, I know full well. My frame was not hidden from you when I was made in the secret place. When I was woven together in the depths of the earth, your eyes SAW my unformed body. ALL the days ordained for me were written in YOUR BOOK before one of them came to be…" Psalms 139
Abortion is not of God!! !t is the way of the world! Abortion is not only about death it is about LIFE! GOD is the GIVER and SUSTAINER of LIFE! "The thief comes only to steal and kill and destroy; I have come that they may HAVE LIFE, and have it more abundantly…" John 10 JESUS is the GOOD SHEPHERD ! He came and laid down HIS life so we could have a rich full balanced life!
What has been done cannot be undone! But you can start wherever you are going forth in the LORD! Know HIS WORD for yourself! Women who have had abortions are in need of inner healing. God is a loving forgiving God! Great is HIS LOVE for us! Repentance opens the door for restoration! Open your heart to the Lord. When you really give your heart to Him! He will fill that void. Don't continue to use sex, manipulation or anything else to get your way. Begin to seek Him above all else and learn His WAY! I assure you In Him you will find the "security and significance" that is only found in Him! In Him you will find your purpose! Great is GOD'S FAITHFULNESS!
Abortion goes against the WORD of the Lord! It is easier to think of a precious baby, an unborn infant as a mere fetus in order to justify abortion. Remember, the baby feels and what you eat and drink they do too!"The TRUTH sets you FREE!" Remember GOD knows the TRUTH! So let's be TRUTHFUL ABORTION is murder! If you believe it or not it's so! What we say, think or do, does not change or alter what GOD has said is so. We are finite and GOD is OMNISICIENT meaning ALL KNOWING. If only we would listen to Him? Man continues as from the very beginning to be deceived by the devil. GOD IS A GOD OF LIGHT!!! Many discount, pervert and attempt to redefine what GOD has said in order to justify and manipulate getting their own way! The scriptures tells you that in the long run it never works! We are accountable to God for what we do or do not do!
God has a plan for each of His children from the very beginning and life is about discovering Him and living out that PURPOSE. Purpose is what gives life meaning! We on the other hand have to accept JESUS CHRIST as our personal SAVIOR to SAVE us from being overcome by the wickedness and the darkness that wants to dim and extinguish the LIGHT that the LORD wants to shine through us! God not only creates life, HE Blesses it! JESUS went through many things for us! HIS PROMISES ARE ALL TRUE! It ALL continues to work out for our GOOD when HE is in control of our LIVES!!!
Here is a story about an unborn baby named Samuel Alexander Armas who is 21 weeks old still in his mother's womb: Baby Samuel's Mom, Julie Armas is an obstetrics nurse who was told that her child has Spina Bifida! Spina Bifida is a very serious debilitating birth defect that causes a split spine. It causes the spinal cord to stick out; if not repaired it can cause a plethora of problems… His Doctor, Dr. Bruner is the operating surgeon. Keep in mind Samuel's mom Julie had already suffered through two previous miscarriages!
It is during a C-section a small incision is made in order to do the surgery! As the surgery was completing baby Samuel reaches his little hand out and grasps the finger of the amazing Dr. Bruner! Dr. Bruner says that this was the most emotional moment of his life! He was stunned and immobilized! This is what is going on in this photograph above! Samuel's mother Julie cried tears of Joy for days! Samuel was born completely healthy and the surgery was 100% successful! The picture speaks for itself! God is AWESOME!!!
Life is a cavernously deep expeditious journey. It is a complex menagerie of diverse emotions, feelings, thoughts, interactions, relationships and occurrences. How long or short will each of us be here no one really knows. As we grow we encounter a multiplicity of experiences that cause us to look deeper into what life is really all about. Each day is a new opportunity to discover something new no matter how small or seemingly inconsequential. As we grow it becomes evident that there is so much more to life than meets the eye. We embark upon a remarkable quest of discovery; but where does or will it all lead? We discover that we are also spiritual beings…
How do we get to know GOD?
The spiritual journey leads us to the realization of our Creator. God the Father the Great "I AM." The God of Abraham, Isaac and Jacob! This is what we as adherent believers believe. (I realize that not everyone believes the same.) As we begin to relate to the Lord properly He will free us more and more from the things that misrepresent Him. As we grow spiritually our spiritual eyes are opened and we become more conscious of why we do what we do. Our conscience becomes much more sensitive to the things that are contrary to His Will and His Way. Our desire should be to live to please Him as we grow spiritually. Growing in the Grace and Knowledge of our Lord & Savior Jesus Christ is an ongoing continuing life process. The Canonical Gospels which we know as the WORD contains a wealth of the history and origins of mankind. This is why it is so important to spend time in HIS WORD! Here we are able to ascertain the invaluable, priceless and precious TRUTH!
Know who you are in the Lord!
Through a plethora of life lessons we begin to grow. We all have areas in which we are lacking, It is within our deficiencies we can discover a need for something greater than ourselves for survival. How do we cope with life, living and the anxieties that come along with it! As we become aware the discovery of a supernatural existence greater than ourselves and the ongoing need for spiritual growth and balance becomes apparent! It is a continual learning process.
God did not create us to be or become robots. Each of us is uniquely different with varying temperaments. He has given us the free will to choose… The world also offers many choices as well. It's important to know the difference and then choose wisely. There are both good and bad consequences for our choices. Sin is what separates us from God! God is the Creator and Maker of mankind an ultimately knows what is best for us. Know who you are in the Lord! It is our choice to draw closer to Him or look to the world and society for direction. The ways of God and the ways of the world often conflict here lays the inner conflict…
God sent us His only begotten Son; JESUS CHRIST to redeem us from the curse of sin. Sin separates us from GOD! Jesus came as an innocent babe wrapped in sinless flesh. He overcame sin in the flesh. He went through all the stages of life, yet He never sinned! He was crucified, died and was buried and then He arose with ALL POWER! He came to point us back into the right direction that once again unites us to our Creator. The Narrow Path is the Way that leads to Him. It is the godly spiritual path with fewer travelers. Jesus was the Door back to the Father. Jesus is the only perfect example! Living for the Lord is meant to be a way of living daily. No one knows exactly when, but we do know that the LORD is going to return for HIS CHURCH!
GOD NEVER INTENDED FOR RELIGION TO BE A CRUTCH!
Why is there so much confusion about religion! What is religion?
Religion consists of cultural views, beliefs and various systems worldwide. Religion in itself is not bad but for many it means different things. It takes on many forms depending on the particular culture! Christianity, Islam Buddhism and Hinduism are considered the four major religions. There are thousands of religions throughout the world. Within those religions are varied and diverse practices and an assortment of ritual. What, whom, why and how we choose to worship is where the problem lies. What we believe varies… Know who you are in the Lord! We must become aware of the mixture of misconceptions in order to know what true godly religion really is according to the Word of God.
This is what Wikipedia has to say about religion: "
"The word religion is sometimes used interchangeably with faith or belief system, but religion differs from private belief in that it has a public aspect[citation needed]. Some religions have organized behaviors, clergy, a definition of what constitutes adherence or membership, congregations of laity, regular meetings or services for the purposes of veneration of a deity or for prayer, holy places (either natural or architectural), and/or scriptures. The practice of a religion may also include sermons, commemoration of the activities of a god or gods, sacrifices, festivals, feasts, trance, initiations, funerary services, matrimonial services, meditation, music, art, dance, public service, or other aspects of human culture. However, there are examples of religions for which some or many of these aspects of structure, belief, or practices are absent."
Technically by the worlds standard you can elect to worship just about anything. For some religion is just a commitment to an organized institutionalized system of beliefs and doctrines. The beliefs vary and often adapts and changes as the world changes…
CHRISTIANITY & RELIGION
Christianity goes beyond just being a religion. It is also the main focus within the context of this narrative. Religion is an essential important fundamental aspect of Christianity. Let's take a look at The WORD of GOD'S definition for religion! "If any one considers him religious and yet does not keep a tight rein on his tongue, he deceives himself and his religion is worthless. Religion that GOD our FATHER accepts as PURE and FAUTLESS is this; to look after orphans and widows in their distress and to KEEP oneself from being polluted by the world." James 1. These verses are quite self explanatory.
Christianity is a way of living, it is meant to be a daily lifestyle! Know who you are in the Lord! Being a Christian simply means to follow Jesus Christ and daily embrace His teachings. Jesus is the promised Messiah! He is the Holy Lamb of God that sacrificed His life for the sins of the world… We who are called believers, through FAITH believe the Bible to be the intrinsic infallible Word of God! Christianity is monotheistic. We believe in one GOD! The Father, The Son and The Holy Spirit are ONE! We are supposed to actually apply the principles of God's Word to our daily lives. It is the barometer by which we determine right and wrong! Yes! It was divinely inspired by dedicated followers of God. As mentioned earlier the aspects of pure religion are explained in the Book of James. James was actually one of the brothers of our Lord Jesus. For many religion is about conforming to the beliefs of the masses without really personally taking the time to know what is actually in the Bible. Sometimes often embracing the traditions, doctrines and beliefs of a denomination over the Word of God!
GOD'S WORD IS ALIVE! It can sometimes be so simple we miss the intended message. The closer you or I draw to GOD the more we can increasingly understand the simplicity and powerfulness of HIS WORD. His Holy Spirit further opens our spiritual eyes and illuminates His Word so we can better comprehend the intended message. His Holy Spirit is the eternal inner Teacher and spiritual interpreter that reside within us as believers. To lead us to ALL TRUTH! Listen closely to what Jesus said; "I have much more to say to you, more than you can hear now bear. But when He the Spirit of TRUTH, comes He will guide you to ALL TRUTH. He will not speak on His own; He will speak only what he hears, and He will tell you what is yet to come. He will bring glory to Me by taking from what is mine and making it made known to you. ALL that belongs to the Father is mine. That is why I said the SPIRIT will take from what is mine and make it known to you." John 16.
During Jesus' last days on earth He talked quite candidly with His disciples. He warned them that they would be misunderstood, mistreated and persecuted. He also told them they would not be accepted by the world. But most importantly He assured them that they would not be alone! He has given us His Comforter, His Holy Spirit to be with us always! This is why it is so important to know HIS WORD for yourself! We can call on the LORD anytime and anywhere 24/7! God is omnipresent. Everywhere we are or go He is there! Think about this for a moment; when JESUS left the earth and ascended to Heaven there was not an actual physical Christian Church as far as a building. Jesus Christ nor His Apostles/Disciples built buildings for worship. The disciples and His followers met in homes, they knew then as we should know now that they themselves were the CHURCH! GOD'S CHURCH is universal! The Apostles/Disciples knew and learned from Jesus that their body was actually a Temple…
Please Read: Religion: How It Helps Or Impairs Mental Stability – Part 2
God gave us healthy Christian marriage boundaries in which one man and one woman should live together.. Marriage is still ordained by God. As the Originator and Creator of life God designed marriage to be a monogamous relationship between a man and a woman. For the last couple of years I have been journaling about the significance of a committed CHRISTIAN MARRIAGE!
Many Christian leaders and congregants have fallen prey to infidelity and adultery. Sex practiced outside the confines of marriage is rampart in the Churches as well as in the world. LORD Help us! I have observed how this has resulted in a real breakdown in the overall quality of relational dynamics in many marriages. Over the last couple of decades the significance of marriage has been slowly watered down. This has allowed strange and disturbing beliefs about marriage to come to the forefront. There has been a steady but sure deliberate attempt to redefine marriage. There has been a successful evolutionary transition to blur the once clearly defined lines of marriage and minimalize the need to reinforce its healthy boundaries. Allowing its boundaries to become grayed and frayed by encouraging open marriages, unisex dress, the acceptance of male to male and female to female relationships and gender choice lifestyles.
Our Lord and Savior Jesus Christ was born of the virgin Mary, lived a sinless life committed to the ways of our Father, was crucified, died and was buried. But that was not the end. He arose with all power! When He ascended to heaven He left us His Holy Spirit, His Comforter to come and reside within us. To help us live victoriously over sin. Sin is what separates us from God. God knows us inside and out. He knew us before we were even formed in our Mother's wound. He knows what is best for us. He could have made us robots and forced us to be a certain way. But because of His graciousness and His mercy He allowed us free choice. He gave us healthy boundaries because HE knew not everyone at all times would adhere to His will and His way. His Holy Spirit is readily available to help us make proper life choices that please Him. For a man and woman desiring to live together marriage is His way. Galatians 1 tells us that Jesus Christ gave Himself; "for our sins to rescue us from the present evil age, according to the will of our God and Father, to whom be glory forever and ever…"
It is becoming increasingly clear that the world in which we live wants to ensnare and entrap the children of God. To offer any and every smorgasbord or appetizer that the flesh desires and present it as an alternative way to live. I encourage you to really take some time to "Be still and know" to take a personal self evaluation. To deeply gaze internally where no one but GOD sees and examine where you are spiritually. Not in respect to someone else but to see if you really are growing spiritually. Is the Fruit of His Spirit apparent in your life? Not just on a surface level for others to see. I mean are you really walking closely with the Lord? Be honest with yourself because God already knows! If you truly are you can expect some type of persecution. This is why it is so very important that you know the WORD of God for yourself. So you can distinguish, recognize and discern when something is not of God.
Many have abandoned the Faith and now embrace a liberality that is not God sanctioned. The Gospel of Jesus Christ has been evaded by encouraging the acceptance of perverted lifestyles that are sanctioned and practiced by many Christians. Perverted meaning to change what was once considered unnatural or abnormal to normal. PLEASE slowly but surely read and ponder on this passage of GOD'S WORD expressed in Romans 1 "Therefore GOD gave them over in the sinful desires of their hearts to sexual impurity for the degrading of their bodies with one another. They exchanged the TRUTH OF God for a lie, and worshipped and served created things rather than the Creator – who is forever praised, Amen. Because of this GOD gave them over to shameful lusts. Even their women exchanged NATURAL RELATIONS for unnatural ones. In the same way the men abandoned NATURAL RELATIONS with women and were inflamed with lust for one another. Men committed indecent acts with other men and received in themselves the due penalty for their perversion…" What or who do you believe?
Marriage how God designed it is becoming increasingly unpopular! This is why it is so important to STAND UP for Christian Marriage! Paul vehemently expounds on the necessity to not "trying to win the approval of men." Paul constantly throughout the Scriptures rebukes the Church to stand on God's principles.Paul knew that by taking this very unpopular stance some would attempt to negate his credibility. He knew that they lay in wait to discredit him. But he also knew that God knew the TRUTH!
There is no spiritual value whatsoever in using the Scriptures to justify something that God has not ordained nor sanctioned. Slowly but surely many continue to allow the healthy boundaries that God designed for marriage to be treaded upon by the unacceptable desires of the flesh. This does not have to be! Allowing the sanctity of MARRIAGE to be reduced to a relationship between same sexual partners who want to justify a relationship contingent on their personal sexual preferences. LORD HELP US! Why not simply call it something else? Why redefine the definition of marriage. Why take something that was meant to be HOLY MATRIMONY and make it totally UNHOLY.
Many marriages have gone shipwrecked. The fulfillment of the flesh has taken the forefront and many will do whatever is necessary to fulfill the desires of the flesh. Many Christians are evasive and negligent at discussing sex openly in a healthy manner, although we know that sex outside of marriage is widely practiced within the Church. Many relational issues are skirted and the financial concerns have in many cases become the dominant priority. Divorce, adultery, infidelity, promiscuity, pornography, living together, same sex relationships are on the rise. Pandora's Box has lost its lid and just about every and anything goes. Family values for Christians are continually laid aside. Relinquishing and abandoning the principles that God originally intended. In many instances many of us who have been charged to proclaim and live out the Word of God have sat on the fence and allowed any and everything as acceptable and hidden it under the trendy term "unconditional love". "GOD is LOVE". Study I Corinthians 13 here you will find a description of what HIS LOVE really entails. Self Control is a part of His Fruit!
God's Holy Spirit was intended to give us the ability to overcome sin in the flesh and live out our lives to please Him. Today you can find a support group for just about anything you want to help you find some comfort to indulging the weaknesses of the flesh. It's sad to say but true; it's as though for many going to worship has merely become a social club. Just join, pay your 10%, do as told and you can do as you please, acceptance, no problem. Many just go to Church then go right back home to live very worldly lifestyles. LORD HELP US! Jesus dying on the Cross paved us a WAY TO THE FATHER! Grace and peace is acquired through the knowledge of our Lord and Savior Jesus Christ. We the Church, His Church is supposed to be His Bride.
We are also called as Believers! Do you believe the Word of God? Do you believe in Marriage? What do you really believe in, or do you even know? God wants us to surrender every aspect of our lives over to Him. When you do, just know that there is a vehement attack lodged to discredit the testimony of faithful believers who have sincerely committed to the "Narrow Road" lifestyle. HALLELUJAH anyhow! It goes much farther than singing, shouting, talking and preaching about it. We must make a sincere effort to live out our lives pleasing God daily. The CHURCH IS THE BODY OF CHRIST! Think about this for a moment or should I say for a while. This is really deep stuff!
The enemy has really pulled out all stops to deceive, distract, camouflage and get a stronghold on the people of God. God's standards have been compromised and the ways of the world have been embraced. This is what I mean when I say that the "world is now within God's CHURCH." In man's unquenchable thirst for power, bigger sanctuaries, larger congregations and wanting to control others, there has been a huge shift in spiritual priorities!
Many have subscribed to undercover manipulation, worldly ways means and methods and allowed them inside of God's House of Worship. All too often just to gain a position. The most important position spiritually is your position in Christ! God knows the posture of our hearts. God has given us guidelines to live by as Christians. Marriage is one of those guidelines.
There is but one CHURCH and that is the one that Jesus is coming back for! Did not God say "BUT Seek ye first HIS kingdom and HIS righteousness and all these things will be given to you as well…" What does this mean that we are to seek HIM first for EVERYTHING? What is anything anyway without Him? According to His Word when we "seek Him first" something will happen. This means that we should seek to do things His way. Marriage is His way for the believer to live together as man and wife. We cannot change what has been done. But stop right where you are and see where you are? What and who do you support? Who do you really live for? God's way or man's way? Be honest with yourself because God already knows!
We must pray for our young people. The world has any and everything to offer them except Jesus! "Jesus is the WAY the TRUTH and the life!" Think about it; They are now encouraged to "dress down" for Jesus and "dress up" for prom? God has given us His Holy Spirit to lead guide and protect us. Have you really thought about what eternal life means? It all does not happen on this side of heaven. But while we are "still here" we need to get busy living to please Our Heavenly Father. Proverbs 22 tells us to "Train up a child in the way he should go, even when he is old he will not depart from it." He did not say may? He said won't depart!If you do not stand for something you will fall for anything. ALL God's Word is true! He does know what is best. His inheritance according to I Peter 1 "can never perish, spoil or fade-kept in HEAVEN for you, who through FAITH are shielded by God's power…"
Where is your FAITH? WITHOUT FAITH IT IS IMPOSSIBLE TO PLEASE HIM! For Christ sake we will suffer in this world. Trials are a part of His refining process. They yield and teach us patience. There is no greater gift that you can give your children as a model of a committed monogamous Christian marriage! God wants us to follow His moral standards. "As obedient children, do not conform to evil desires you had when you lived in ignorance. BUT just as HE who has called you HOLY, so be HOLY in all you do; for it is written; "BE YE HOLY BECAUSE I AM HOLY." Being HOLY means to be set aside for His purpose. Not to blend in for the sake of acceptance. Hallelujah! His unspeakable joy is available! God's plan for mankind was set in motion way back in the beginning. We who claim to be Christians need to really begin to live as though we really believe that Jesus is coming back! We really do need to consult embrace and support His view for marriage. Don't give way to anyone's false teaching. It is never too late to start. Please begin to spend some quality time getting to know the Lord through His WORD. "For it is time for judgment to begin with the family of God; and if it begins with us what will the outcome be for those who do not obey the GOSPEL OF GOD!"
MARRIAGE = ONE MAN AND ONE WOMAN = GOD'S WAY = HOLY MATRIMONY!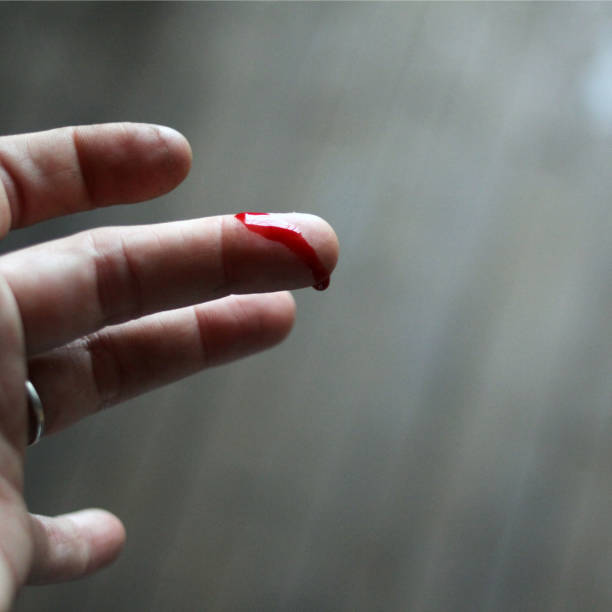 We are living within a pressure driven society. There is a myriad of social pressures that are imposed on one to make them feel the need to fit in. This can at times cause undue stress and result in unfavorable behavior. These behaviors are not readily discussed but are becoming more prevalent.
Fitting in is not easy and makes it harder to transition through the stages of youth and early adulthood development. For some it is much more difficult than others. As a matter of fact we have a growing number of individuals that are self mutilating themselves in order to relieve intense inner pressure. Self injury is on the rise.
What? Yes, they harm themselves; they are a part of the growing number that leans towards cutting themselves. Growing up can be painful and difficult. Did you know that not being like everyone else really is okay! Only you can be the "Best You!" Once you accept this you won't have to cut yourself to feel okay. Everyone still on this side of Heaven is here to learn and grow… You are like a beautiful flower waiting to bloom!
What is cutting?
Cutting is when someone takes a blunt object, pin, paper clip, scissors or a razor blade and proceeds to make cuts on their wrists, arms, legs, thighs or torso to the point that they bleed. Some will even burn themselves or harm themselves in some other way. This is usually done in a place that is less noticeable. It is becoming an increasing reoccurring behavior that can become addicting. It often goes unnoticed because the self mutilator will make excuses for the cuts and bruises or try very hard to keep them hidden by making excuses. Oh the cat scratched me, or I fell in the bushes, I slipped, or I scraped myself on the whatever… Cutting is considered an impulse – control behavior reaction.
Who cuts themselves?
Cutting is something that is done by both genders. It appears that female teens and younger women are primarily the predominate participators. However there are a growing number of guys who cut themselves as well. There are a number of reasons why they result to such drastic measures. Some cut because they know that their friends cut themselves. One viable cause that jumps out is the need for inner, "relief!" They are tormented and driven by their deep inner pain. These individuals feel and enormous amount of increasing inner pressure.
Inner pressures causes "Cutting"
Someone who is cutting can't always freely express themselves and they often feel as though they are emotionally knotted up. The inner pressures makes them feel like they are about to explode. The intense need for a release is gravely greater than one can bare. This is why they begin cutting. It brings a momentary yet very unhealthy relief. Some like the way the cuts look and when they begin to heal will reopen the cuts. They have a distorted view of themselves. Unknowingly they are inflicting a harmful abusive self injury. This can becomes increasingly dangerous if it persists. So do not ignore this once you find out it is happening. It is a plea for HELP!
You can't really force someone to stop cutting. Know that they will go to great measures to conceal the fact that they are cutting themselves.
So what do you do? Lend a listening ear and let them know that you care! Continue to encourage safe boundaries and discipline. Yelling at someone who is cutting is not very helpful. Approaching them with patience and concern is a much better method if you really want to help them. Be firm in letting them know that they need to get some relief; but in a healthier way. Allow them some time to vent…
Encourage them to seek help!
Signs of Cutting
There are a few signs that you might notice such as …………Continue Reading
Our Marriage
Marriage is one of the greatest relationship commitments that a man and a woman can have. It is an agreement to Love, Honor, Trust and Respect your spouse for life! Marriage is also a covenant agreement not only between a man and a woman but it is an agreement with God. You both together pledge and make vows that should always be honored within your marriage…
Your Wedding Vows
If you are already married reflect back for a moment on your Wedding Vows. What did you pledge to one another? Those vows are so much more than words. So if you have not married and are planning on getting married really think about what you are agreeing or pledging to do! If you have been married before really think things through because you have been here before! You are entering into a contract not only of the letter but of the heart as well as legally.
Marriage & Divorce
If you are not married get wise counsel before you enter into marriage. In this 21st century more than 55% of marriages are ending in divorce. This should not be. Many enter into marriage not really intending to keep their vows. There are also many who are ignorant of what it really is all about … Too often there are many emotional issues that have not been properly addressed and they eventually begin to weigh the marriage down.
Marriage has its mountaintops as well as valley experiences. However, working togetther you can together make you vally experiences short and few. It is important to know no matter how much you know about your fiancé there is so much more to learn. Marriage is a place where both spouses can grow as individuals as well as together. You want to make sure that you are willing to go through the valley with your spouse as well as share in the Joys & Celebrations. Know this or at least discuss it before you are married!
building a Strong Foundation Together
Your marriage is or will be as strong as the foundation that you build it upon. God is the Creator of marriage. "But for Adam no suitable helper was found. So the LORD GOD cause the man to fall into a deep sleep; and while he as sleeping, He took one of the man's rib and closed up the place with flesh. Then the Lord mad a woman from the rib He had taken out of the man, and He brought her to the man." Genesis 2.
This is such a beautiful passage of Scripture. It merits some serious, loving thought provoking discussion between you two. The man and woman was a precious gift from God to one another.
Adam no longer had to be alone without a companion. Listen closely to what he says: "This is now bone of my bones and flesh of my flesh; she shall be called 'woman.' For she was taken out of man." For this reason a man will leave his father and his mother and be united with his wife, and they shall become one flesh. The man and the woman where naked, and they felt no shame." Genesis 2. This is also why it is so important to keep God and His principles as the center of your marriage!
Nurture your marriage
If you are already married make it a point to rekindle the passion and dedication that was apparent when you first came together. If you have allowed time, things and people to allow you to drift apart renew your commitment to one another. You can't change what has happened but you can build a better future right now. What if we are not on the same page? Then it is time to have a serious discussion and make some plans for your path forward!
Life is precious and you can't get time back. So you really do not want to spend the majority of the time being uncertain and unhappy! You cannot change your spouse but you can have an intervention and confront what has or has not been happening! Remember speak the TRUTH in Love!
If you have kept your commitment and your marriage is flourishing then help, support and mentor other couples along the way. Those who are married or desire to marry encourage them to keep their marriage vows they have made or will make to one another. Life often takes on many twists and turns and will at times present some adversity. Let them know some of the joys and sometimes sorrows of marriage. How together they can celebrate the mountaintop experiences of life and build an ongoing loving, growing, principled, faithful, respectful and honorable marriage.
Yes there still be some rain and there will be some tears. But there is nothing like a good rain to make you enjoy the beautiful sunshine! With the rain comes much growth. A good marriage brings much contentment and fulfillment. So get busy! Showers of Blessings from above awaits you in many marvelous This is why it is so very important to know that marriage truly is a covenant agreement. Rememer to embrace and cherish your vows. If you have not revisit them. So keep God as the Center of your marriage.
.
Food For Thought "Before" and "After" You Say I DO!
Food for thought "Before" and "After" you say I DO.
Kindle Edition $2.99
Know God's Word
If you ever want a powerful defense for the Christian Faith Jude is an excellent book to refer to. Defending the Faith is not something new. Jude teaches the importance of not compromising the Word of God. The Word of God is priceless! You cannot manipulate God nor His Word no matter who you are.
There are a lot of worldly influences that from the very beginning have tried to twist the Bible and its teachings. Many have been deceived, this is still the case today. Many worldly ways, concepts and methods have been embraced and embedded into the organized church system that are not of God. This is why it is important to know God and know His Word; of Him you can be certain and sure!!!
Jude is an actual flesh born brother of Christ Jesus and James who wrote the Book of James. He writes to us from the perspective of deep faith. He not only walked with Jesus but lived with Him as a biological brother born of the same mother, who loved Jesus. He knows the importance of having an up close personal relationship with the Lord. It is here that our peace can be multiplied.
Contend for the Faith
Jude tells us to "Contend for the Faith!" What does this mean? Contend means to strive against difficulties, to be persistent and assert yourself. Faith means believe without seeing. "FAITH is being sure of what we hope for and certain of what we do not see. This is what the ancients were commended for. By Faith we understand that the universe was formed at GOD'S command so that what is seen was not made out of what was visible…" Hebrews 11 The Bible gives us the real facts! It is not comprised of misconstrued circumstantial evidence. It is the INSPIRED WORD OF GOD!
Many today attempt to use the Word to control others, justify their behavior and lifestyles but are really only promoting sin. We are to encourage others to follow: "Christ Jesus!" God always knows our hearts intentions. We ALL are to; " SEEK YE FIRST THE KINGDOM OF GOD AND HIS RIGTEOUSNESS…" Matthew 6 Always be aware. GOD IS OMNISCIENT.
Many mistake "Meekness" for weakness or fear. Meekness is Power under the control of God. We never become the power but we access it through the Lord… Never compromise your relationship with God to be accepted by others. Know who you are in the Lord!
GOD IS POWERFUL as a matter of fact He is OMNIPOTENT meaning He is ALL POWER! He is SUPERIOR and SUPREME! Think about it with all the millions of organized church assemblies opened in the name of God, what is going on in this world should not be! Some assemblies are full of missionaries, ministers and priests… BE SURE AND VERY SURE THAT YOU ARE BEING LED BY GOD'S HOLY SPIRIT an not by man or woman…
GOD SAYS THE LAND can be healed! THIS IS WHAT HE SAYS TO HIS CHURCH! "IF MY people who are called by MY NAME shall humble themselves and pray and seek MY FACE, and turn from their wicked ways; then I WILL HEAR FROM HEAVEN, and forgive their sin, and will heal their land…" II Chronicles 7.
Some of you are forever calling out the devil and telling him to go to; "the pit of hell?" Know this; he is the prince of the power of the air so you won't be sending him back to "the pit" BUT GOD WILL MOST DEFINITELY DO SO IN HIS TIME… By the way the devil is NOT OMNIPRESENT! NOR anywhere close to being as powerful AS GOD ALMIGHTY!!! So yes, when led by the SPIRIT of GOD say; "LORD REBUKE YOU IN JESUS NAME as Michael the Archangel did when, "contending for Moses body…" in JUDE! As a matter of fact; THE WORD SAYS; "SUBMIT YOURSELF THEREFORE TO GOD. RESIST the devil, and he WILL FLEE! "DRAW NIGH TO GOD AND HE WILL DRAW NIGH TO YOU…" JAMES 4
What we see happening all around us is certainly NOT because of GOD. All these terrible things persist because of sin. Sin is anything that separates us from God. God never makes anyone feel comfortable in sin. YES DO CONTEND FOR THE FAITH! For what we are seeing is because sin is being embraced all around us… This is happening also because there are also many wolves in sheep clothing. PRAY FOR DISCERNHMENT! Jude says; "They are godless men (women) who change the grace of God into a license for immorality and deny Jesus Christ our only Sovereign and Lord." Saints are supposed to be believers! Not followers of the world. But, followers of JESUS CHRIST!
Leaders being Servants of GOD
Too many want to be leaders as though they are kings or queens that are served, Rather than Servants of God they tend to take His place. To some degree there are those that foster a cult like environment of "group think." What do you mean? God is mentioned but dependency on them as " their leader" is encouraged and constantly reinforced. At times they will accept the glory that should be given to God!
All too often you now find that some in the church instead follow the latest trends and adopt the ways of the world. Worldly ways are often used to promote their agenda and or events… There should be a difference. But from an exterior view this is quite apparent. There is always an exception to the rule. God gives us much freedom. Pray for discernment.
No need to be envious or jealous! God never meant for worship to be all about all your issues. Sunday Worship is not the day you gather to revisit over and over your pain. Yes be thankful you are saved. Yes please do: "REJOICE IN THE LORD!" But you do not have to rant, rave and live in daily despair week after week. Where is your joy & peace? THE HOLY SPIRIT IS A COMFORTER! Worship should not be overshadowed by your chronic emotional pain. Nor did God intend for the worshipping of the leadership to be encouraged. You can be set free? LORD HELP US!
You can be delivered from your pain
The question is do you want to be delivered from it? Acknowledge it yes. Grieve and then move forward. Don't keep rehearsing it. Disengage from the messiness and focus on GOD! All throughout the Word of God He is reminding His people and the world; who He is. GOD CAN DELIVER YOU!
Pray for all in attendance whenever and wherever you are in worship. But also pay attention to what is happening around you. Make a point to continually turn your focus upon the LORD! Worship should be about praising and thanking God for who He is more than anything else. Worship is time devoted to worshipping GOD.
Spend time with GOD in HIS WORD
ALL you will ever need you can discover in the LORD. "The earth is the Lord's and everything in it…" Psalm 24. Want what GOD wants for you! When you "STAND" on GOD'S WORD you never have to stand alone. Take time daily to meditate upon the Word of God. Don't follow the crowd. Be led by the SPIRIT OF GOD! I assure you your pain will diminish as you walk in HIS TRUTH! Then you will also be better able to discern the things that are not of Him." The battles is not ours. We are to be adorned daily within the Spiritual Armor. "GOD WILL FIGHT YOUR BATTLES" Take some time and think about it? Who are you really following?
We must TRUST GOD! When you know that there is a lot of false teaching going on what do you do? Learn to "BE STILL & KNOW!" There is much spiritual warfare all about us. When you know that you have helped those that no one else would help, and they turn on you, what do you do? Know that God sees everything. Well, when you know that you have been mistreated and maligned and falsely accused what do you do? YOU PRAISE GOD!!! Know that you are in very good company because this is what happened to Christ Jesus! Remember Jesus is coming back for HIS CHURCH!
HALLLELLLUJAH ANYHOW!!!
When you know that manipulation and deception is present you still must remain faithful to God and His Word! Don't let anyone pull you so low that you hate them… Don't settle or compromise your godly principles to get access support by the majority… Again, don't follow the crowd. Be led by the Holy Spirit. It is always good to have a good strong prayer partner. You can touch and agree together when you both genuinely desire God's Will and you hold each other accountable. For you will face strong opposition. You can become stronger for; "iron sharpeneth iron."
Christianity is really not a popularity contest. Nor is God's Church just a mere social club. Many come for the activities. Make sure you are prayed up before you come to worship and stay prayed up all during the week. Stay connected to the Lord! Your body is the Temple where God resides. His Word has marvelous cleansing power. He cleanses us from the inside out. Each and everyone of us will have to answer to the Lord at some point. So get right with GOD NOW!
REPENT!!!
God knows what you have or have not done. What you do or don't do and why? Don't become bitter. Become BETTER! Learn to better guard your heart. If you are depressed allow the Lord His place within your life. He can lift any of your burdens as you yoke up with Him. STOP; seeking momentary comfort or counsel in people who make you feel good in sin. Flee from or hold the gossipers at bay… For when you leave them know you are their next topic of conversation. Go forth and stop making excuses and seek God first before everything else. Truly the Lord is more than able in any situation. You can with the help of the Lord rise above any circumstances. God is more powerful than what any man or woman can ever do to you or for you!
Learn to Walk by FAITH
Exercising your faith will make you peculiar in a good way. Let God direct you upon the Narrow Path to healing. When seeking resources or those to help you be genuine. Loyalty is fleeting for many. Keep your commitments. Honor your marriage as well as the marriages of others. Many within the Church take their directions from unspiritual resources… They do not understand that your allegiance should first and foremost always be to the Lord. God will not lead us to do anything that goes against HIS WORD!
Flee from those who make you feel comfortable in sin. You must begin to sincerely draw closer to God and TRUST HIM for yourself! This is how you build a "Solid Rock Foundation." Seek Him above all else and actually put your FAITH into action. HAVE FAITH IN GOD! This means to trust God and actually embrace His Word and implement it within your daily life.
What if Jesus returned today? Are you ready?
Renew your mind with GOD'S WORD!
God will give or can give you a strong sound mind. When someone says something that you know is not true, you know it is not from the Lord. Trust God and His Word to quicken your soul. HE CAN KEEP you from falling! "Do not be conformed to this world. But TRANSFORMED by the RENEWING OF YOUR MIND!" Romans 12 As you embrace and apply GOD'S WORD it will daily renew your mind. He then manifests and multiplies the Fruit of His Spirit within us! Your true "security and significance" can only really be found in the LORD.
"IF GOD IS FOR US; who can be against us!" HALLLELLLUJAH CHRIST JESUS, THANK YOU LORD! & PRAISE GOD!
The Word is often used today to justify lifestyles and wrong behavior that are not sanctioned by God. Minimizing sin and embracing tolerance. Many have been spiritually crippled. Justified under the guise of unconditional love. Quite often you give to them and support them and in turn they want more. Yet, the moment you do not do what they say there goes their unconditional L—. This merely deposits a superficial idea of love into the minds of many. It also renders insecurity. This is what we often see throughout the masses.
KNOW this; A part of HIS LOVE is correction. GOD CAN MAKE YOU WHOLE!
GOD'S LOVE IS MAGNETIC & POWERFUL! It draws you yet drains us of the things that are not of HIM! It cleanses restores us. It helps us to flourish despite any trial or tribulation. It corrects, directs, refreshes and refuels us. "GOD IS LOVE" and HIS LOVE lasts throughout eternity. Sin is anything that separates us from God. God determines what is sinful. Therefore sin and love do not work together… Be careful of who or what you join yourself together with.
Trust is a very crucial ingredient in any relationship. When you have trust in someone or something you are confident that you can rely on them or assurance that it will do or function as it should. The trust one has in the Lord supersedes anything else. You trust a chair when you sit in it? When you trust the Lord you begin to realize that your life is not your own. Upon this revelation you begin the process of slowly and surely relinquishing the things that inhibit your spiritual growth. Your desire to please Him becomes your main priority. You are also actually better able to relate to those around you.
Proverbs 3 says "Trust in the Lord with ALL your heart and lean not on your own understanding; In ALL your ways acknowledge Him and He will make your path straight." Of course this is easier said than done. But there is a significant value lesson in this Truth. What does it mean when we say all? Is it not to imply that we exclusively, wholly or entirely commit to whatever it is we are trusting? Trust is developed over a period of time within a relationship. Once trust is developed it brings about a certain stability that is indicative of the relationship. It also yields a sense of security and permanency.
When you truly put your trust in God you can unquestionably rely on Him. God is not like us He does not change! There is no doubt that He will do just what He says. In order to know what He says you must take time in His Word. This is also why it is so important to develop an ongoing relationship with Him. God knows our hearts. Before we even ask Him anything He knows what is best for us. To the degree you exercise your trust in Him you begin to grow spiritually.
You know that whatever happens in time (even the bad stuff) GOD WILL work it out for your GOOD!
You begin to lean on Him more. Your understanding begins to open and you become more aware of people, places and anything surrounding you. Your insight and perceptions of Him also broadens. You embrace His Son Jesus Christ as your personal Savior and Lord! When this happens your desire to acknowledge Him more and more in your life is cultivated. You gradually begin to take fewer detours and shift your priorities. You are able to relinquish many of the things and plans that are contrary to what His plan is for your life. No, This does not mean you become rigid or legalistic. Just the opposite you acquire a new found freedom. Remember this type of trust opens your understanding. You consciously realize that you are fully exposed to God. "Those who have been given a trust must prove faithful." I Corinthians 4
Trust again is a very crucial ingredient in any relationship. On our country's currency it even says "In God we Trust." But do we really? I often wonder since there has been a plethora of attempts to remove this statement from money; has this type of reasoning contributed somewhat to the overall downfall in our economy that has resulted in a universal recession? Due to the shifting in our ever changing moral barometer, has this too resulted in less trust? Does this gesture display a lack of trust in the Creator who our founding pioneers founded this country upon? It is important to always give credit where it is due. It is always important to keep in mind from whence we have come.
According to Proverbs it is quite clear how very important it is "to TRUST in GOD in ALL our ways" in order for our path to be made straight." I believe all of God's Word! As I grow spiritually daily it is my prayer that I continually shift to leaning on Him and not my own understanding. As His child I want to "acknowledge Him in ALL my ways so He will make my path straight." Life is precious and trusting in God, our Creator and Maker of heaven and earth the Author and Finisher of our FAITH, you really can't go wrong. It is important to remember from whence we have come…
"TO GOD BE THE GLORY!"
<
I start each day with; "This is the Day that The LORD has made! Let us REJOICE and be GLAD in it! O LORD SAVE us; O LORD grant us success. BLESSED is he who comes in the Name of the LORD. From the House of the LORD we BLESS you.The LORD is GOD and HE has made HIS Light to shine upon us." It is interesting how we can sometimes take it for granted that there will be another day after today! Think about it for a moment! Who but GOD can make a DAY?
As each new year draws near and end I am quite Thankful! There have been many things to take place this year throughout the world! Many who started the year out with us have passed on to the other side! There have been numerous earthquakes and natural disasters that have ravaged the land! The magnitude of the world's overall dwindling economy has reached catastrophic proportions! Many countries are suffering… Yes some have begun to rebound but the aftermath is residual. The plethora of terrorists attacks are insane… For many things will never be quite the same. The ongoing cycle of wars ending and wars beginning seem endless…
I realize that the holiday season can be a time of great anxiety for many! Memories of loved ones that have passed on and distressing times seek to vigilantly rob you of your joy! But look you are still here! You still have more time! Time is priceless! Try to think about some of the happier moments and times that you shared with them and dwell upon the fond, humorous, tender and warmhearted memories! Build new and cherished memories to hold on to! Honor their memory now as you keep them close to heart! Live live to its fullest. Set new goals and forge ahead seeking ways to accomplish your goals! Look forward to an improving quality of life no matter how long or short… Change is always on the horizon! Anything that does not change is dead. Celebrate life itself as you continue to move forward!
I can personally think of some very unpleasant moments, times of grief, illnesses, deaths, distresses and calamitous disasters that have taken place but I do not want to dwell there! Nor do I desire to camp in denial! I pray that the Lord will continue to open my eyes to TRUTH! Knowing that He will lead you or I as we are willing to submit to His Will & Way! I so want to continuously "Abide in the Shadow of the Almighty…! " Psalm 91. This verse assures us that His protection is always available… Time waits on no one! Well I must say that The Lord can and did allow time to be turned back for a moment… "
King Hezekiah was a great example! Here we learn that God keeps His promises! With Him even the impossible is possible! "Hezekiah had asked Isaiah, What will be the sign that the Lord will heal me and that I will go to the Temple of The Lord on the third day from now?" Isaiah answered, "This is the Lord's sign to you that the Lord will do what He has promised; shall the shadow go forward ten steps, or shall it go back ten steps?" "It is a simple matter for the shadow to go forward ten steps," said Hezekiah. "Rather, have it go back ten steps." The prophet Isaiah called upon the Lord, and the Lord made the shadow go back the ten steps it had gone down on the stairway of Ahaz." II Kings 20.
What are you saying; King Hezekiah was faithful to the Lord! He became sick and to the point of death. He turned his face to the wall and humbly and sincerely prayed to the Lord asking the Lord to heal him! As a sign he asked if the shadow could go back ten steps! The stairway of Ahaz is a sundial. The Egyptians made their sundials in the form of miniature staircase. Shadows moved up and down to tell the time! The Lord honored Hezekiah's request! "On the third day from now you will go up to the Temple of the Lord. I will add fifteen years to your life…" II Kings 20. Here we can see that time belongs to GOD! Evidently Hezekiah had not yet fulfilled his purpose on this side of heaven and the Lord extended his time! He granted Hezekiah another fifteen years of life!
My point here is that time is so precious and sometimes we just never know from moment to moment what will be… Even in the face of death we can turn to the Lord! We can begin to relish each moment and seek to have happier moments! To sincerely make an attempt to deal with life responsively even when it becomes unpleasant despite what is going on about us! To live life to its fullest! I believe if you reach deep enough inside, and think broad enough anyone can find something to be thankful for no matter how infinitesimally small it might be! Life itself is a precious gift! Our good days can outweigh the rough times… You may have to take it moment by moment during the difficult days when you can't see your way through… Just know someone somewhere has more or less yet, no matter how large or small or seemingly insignificant we can express thanks! Memories are priceless! God is bigger and beyond anyone, anything or any situation we may ever encounter! He will see you through!
If you have been depressed for a long time, it's time for things to change! God really does the FRUIT of HIS SPIRIT to flourish within all of our lives daily! Know that it is the devil who wants to keep you bogged down in regrets, fear, doubt, shame and hopelessness. To make you feel so bad that the pains of life have you down and overwhelmed! To separate you from the Lord and to get you to focus on your pain! Don't let your emotions continue to get the best of you. Exercise some self-control! Reach out to the Lord! Cry out to Him He can meet you right where you are! There is light at the end of the tunnel you may feel lonely but you are not alone! God can reach over your abyss of torment and bring you through to start anew! Know that today is a gift from Him!
God sent His Son Jesus Christ to save us from sin. Sin is anything that separates us from GOD! Jesus came to earth to give us hope for a better life with the Lord! He never sinned and did many marvelous miraculous healings, signs and wonders! He even fed thousands of people with a small lunch of fish and bread shared by a generous young boy! The Book of John even tells us that the world could not contain the books of all the miraculous things that Jesus did WOW! Look at GOD! HE IS AMAZING! Although JESUS helped many, He was still horrendously mistreated! He was beaten, spit upon then nailed to the cross and placed in a borrowed tomb! It was borrowed because He did not plan to stay there! What happened to Him was a part of God's plan for us! Jesus redeemed us and paid the price for the sins of the world with His life! He arose with all power from the grave declaring power over sin and death! GOD IS AWESOME!
"But God raised Him from the dead, freeing Him from the agony of death, because it was IMPOSSIBLE for death the KEEP its hold on HIM. David said about Him:
"I saw the Lord always before me. Because He is at my right hand, I will not be shaken. Therefore my heart is glad and my tongue REJOICES; my body also will live in HOPE, because you will not abandon Me to the grave. Nor will you let your HOLY ONE see decay. You have made known to me the paths of life; You will fill me with JOY in Your presence!" Acts 2.
Today is a gift from God! Draw closer to the Lord and shift your focus to Him! He will and can make all the difference in the world in your life! Everyone who is willing to invite Him into their heart can receive His Holy Spirit! He is the Inner Teacher, Guide, Wonderful Counselor and Comforter! Do not let life just pass you by! Ask the Lord to fill your heart and lift you from despair and fill you with His JOY!
No one can be a better you than you! Don't allow man to take you down the primrose path that leads to destruction… Don't allow the devil to make you live in regrets… What has happened cannot be undone! But you can always choose to go forward from where you are with the hope of building a better tomorrow! You can live eternally with the Lord! Don't let anyone or anything rob you of Hope! Seek God for yourself! We can always have Hope in the LORD! Faith is what inspires Hope! Trust GOD! This is why an ongoing intimate personal relationship with The Lord is so very important! God is Love! He is the Great Equalizer! This is why He gave us His Son JESUS CHRIST! To accept Him into our hearts and let Him become our personal SAVIOR & LORD! With Him your age, race, address, bank account, medical condition, state of mind, societal status, IQ, what you have or do not have, does not change His Love for You! In Him you can discover everything that you will ever need! He can help you be the best you! He can fill your inner void and give you His PEACE that surpasses the understanding of man! PRAISE GOD!!!
God has created each of us for a purpose! "And we KNOW that in ALL things GOD works together for the GOOD" Romans 8. In HIS time! Life is about living and discovering whatever that purpose may be. All the signs of the last days are all about us! " "And there will be signs in the sun, in the moon, and in the stars; and on the earth distress of nations, with perplexity, the sea and the waves roaring; men's hearts failing them from fear and the expectation of those things which are coming on the earth, for the powers of the heavens will be shaken. Then they will see the Son of Man coming in a cloud with power and great glory. Now when these things begin to happen, look up and lift up your heads, because your redemption draws near." Luke 21:25-28. Knowing this we can be thankful as time draws near! Prepare today! JESUS IS COMING SOON!
In Him we can have blessed assurance! It is "in HIM we live and move and have our being!" Acts 17. Yes be Aware! Yes express your doubts and fears! However make Him your focus! Not in a legalistic religious way! God wants us to enjoy life on this side of heaven! Spend time in His presence, meditating upon His Word! Allow Him to write His Word upon the tables of your heart and trust Him to bring it to your memory when needed! His Word is precious Spiritual Food for our souls! You have as much time as you need with the Lord, because time belongs to Him! Draw closer to the Him regardless of what is happening or not happening about you! Despite what is happening in this world know that He is still in control! His Word is being fulfilled!
Make it a point to spend time in His presence today! Be Thankful today because tomorrow is not promised! We know from His Word that even when your days may be few if it is His will He can extend time! If your Faith is dwindling and your heart troubled ask the Lord to rekindle your FAITH! Surrender your anxiety, depression, sadness,doubt, regrets or sickness to Him and let Him restore your JOY! Recommit or commit to His will and His way! God is our Protector, Healer and Deliverer we must continuously learn to entrust our wellbeing to HIM! Allow Him to be your Refuge and Fortress! God has already given us the Greatest Gift ever which is JESUS CHRIST!! We can Celebrate Christmas, New Years, Easter, Thanksgiving , Anniversaries, Birthdays, Holidays and everyday knowing that ""The earth is the LORD'S and everything in it the world and them that dwell therein!" Psalm 24. Trust God for brighter moments, days and precious memories ahead! He CAN and will supply ALL of your needs in CHRIST JESUS! GOD TRULY IS ABLE!! Prayer and Faith go together! Each day is a day to be Thankful! "This is the Day that The LORD has MADE! Let us REJOICE and be GLAD in it!" GOD BLESS YOU!