"In Him we live and move and have our being"
There is no way getting around God! You can try to ignore Him. You can choose not to believe in Him. You can have a surface relationship with Him that makes you feel comfortable? You can have a weekend relationship with Him and simply just attend Worship Services every Sabbath Saturday or Sunday and just go right back to living however it is you please all during the week. But you will not experience his abiding inner peace. Or, you can make it your goal to draw closer to Him everyday and really invite Him into the messiness of your life. This is how we can build a strong secure solid intimate relationship with Him.
God will and can give you His peace that surpasses the understanding of man. It is your choice! God does not force Himself into your life. Everywhere you are God is there. He is The Most High God. He is Omnipresent!
"The GOD who made the world and everything in it is The LORD of Heaven and earth and does not live in temples built by hands. And He is not served by human hands, as if He needed anything, because He Himself gives all men life and breath and everything else. From one man He made very nation of men, that they should inhabit the whole earth; and He determined the times set for them and the exact places where they should live. God did this so that men would seek Him and perhaps reach out to Him and find Him though He is not far from each one of us 'For in HIM we live and move and have our being.' As some of your own poets have said. 'We are His offspring." Acts 17
Christianity is meant to be an ever growing daily life long lifestyle! It means that we are supposed to learn, embrace and implement the principles of His Word within our lives everyday. Remember HiM = Him in me!
"God is Love!" God is eternal and so is His Love. He created us so we could learn how to love, grow spiritually, enjoy life His way and extend His love that begins to flow through us naturally when we are connected to Him. His love draws others to us. With love comes much responsibility this is why we must learn to become disciplined. There is much deception about us due to spiritual warfare. It is important to know that you cannot fool GOD. Not everyone understands what true love really is.
"GOD IS LOVE!" True love does not manipulate! God's love is patient, kind, it does not envy, it does not boast, it is not proud, it is not rude, it is not self seeking, it is not easily angered, it keeps no record of wrongs. His love does not delight in evil but rejoices in truth. (See Corinthians 13)
God's love does not suffocate. Nor does it make you comfortable in sin. It protects not out of insecurity but out of concern. Sin is anything that separates you from God. It was Moses' Mother who loved him enough to allow him to float down the Nile River in "an ark of bulrushes" to safety. The King of Egypt had given an order for the Hebrew babies to be killed. This is one of many examples of the power of God's protection. Moses is known as one of the greatest Biblical leaders. He spent many years encouraging the children of Israel to live lives pleasing to God. For more details See Exodus 2. Take some time to learn more about God's love in His Word.
Society gets confused between love and lust. God's Love is Eternal. There is a worldly love that mimics His love. It is selfish not sincere. This is what I call "intoxicating affections." It is important to be able to distinguish between the two. One should pray for spiritual discernment.
God created us in His image for a purpose. It is God's desire for us to continuously build an ever increasing up close and personal growing relationship with Him through His Son Jesus Christ. During our fellowship and personal devotion time with Him we are being transformed. God has placed a void in all of us that only He can fill. The more we become like Him we learn how to better properly love. God's love is eternal. God's spiritual gifts begin to grow and multiply within our lives as we stay connected to Him who is the ultimate source of love.
Know that God is totally aware of; where each one of us are or where we are not. He knows our strengths and weaknesses. As we grow in His Grace and the knowledge of Him our weaknesses diminish as we wholeheartedly embrace and apply the Truth of His Word within our daily lives. He gives us the power to over come them. He continuously shapes and mold us in His image as we embrace and apply His Word to our lives.
God has given each one of us an inborn unique natural temperament. He did not create us to be like anyone else. He extends His grace and love to us daily. He wants us to have better home lives, better marriages, relationships and better families.
He even wants you to have better lives if you are single. He wants all of us to have better relationships with one another as the family of God. He does not want us to conform to the ways of this word. Nor does He want us to compromise HIS principles. Many of the ways of the world have nested themselves within the midst of God's Church. He wants us to have better healthier worship services, work, school, play and recreational environments as well. God did not create us to become puppets. He wants us to become whole! Becoming whole means to be complete in Him. God wants what is best for us in every area of our lives. But all too often He is left out of the equation when deciding what we want and what really is best for us.
~ Healing Begins in Your Heart and Your Home! ~
Part 1
CHRIST CAME TO SET US FREE!
"It is for FREEDOM that CHRIST has set us FREE. Stand firm, then, and do not let yourselves be burdened with a yoke of slavery." Galatians 5
Seven IF's to healing your heart and home!
IF You really want healing to begin seek the LORD above ALL else. You cannot change what has been, but YOU CAN start afresh TODAY.
IF You want to start healing this next generation think about what you do and say in front of them. Apologize for what has been and help them get to a better place. It's never too late to start anew.
IF You raised, or are raising your children by yelling, screaming and cussing at them guess what? They will probably do the same thing. They will seek to dominate and control others…
IF You hit them upside the head and slap them in the mouth; guess what? You are instilling anger within them. You are making them a slave to sin. This is not all appropriate or necessary. It is more a reflection of your lack of self-control than their behavior.
IF You are beating them to death; guess what? You are really, actually beating the natural life out of them. You are replacing it will stress, anger, hate, insecurity, and rage. You are actually shutting them down and causing them to become violent and pushing them towards seeking physical hitting and abusive ways that create even more inner conflict. This further serves to give them poor coping skills which makes them feel unloved. It sets up an inner unhealthy emotional environment that welcomes addictions and very little self control. To name a few; Addiction, Alcohol, Drugs, Overeating, Undereating, Promiscuity, Homosexuality, Adultery, Fornication, Unfaithfulness, Stealing, Lying, Fighting and Violence. These are just a few of the results… Their way of being is now obsessing and learning to dominate and control rather than exercise Self-Control and become FREE!
IF You are calling them out of their name, talking bad about everyone else and constantly putting them down: guess what? You are helping them have an identity crisis as well as low self-esteem… They will see themselves as you express yourself to them. They will have poor opinions of others as well. They also will feel lesser than, rather than equal too. Children are NOT your slaves or possessions and should not be treated as so regardless of race, creed or color… Teach them respect by being respectful.
The Good News is;
You can become FREE! You can begin to heal your heart and home!
IF You have done none of the above; guess what? There is still room for self improvement. As long as the Lord has us on this side of heaven it is to grow in His Grace. God really can help you build and establish a healthy, loving, safe, balanced as well as fun secure living environment. A place for all to grow and flourish. But, you just have to be willing to put in the time and effort. Always invite the presence of the Lord all around you. Your home enviroment will be whatever you make it. When you are truly willing to make some changes there are unlimited possibilities… Get busy!
Christ Jesus overcame, sin, death and the grave so we could live better well-rounded lives. True success is inclusive of obeying God and daily embracing His principles.
Know God and His Word for yourself. God really does have a purpose and plan for each of our lives. But it is your choice to daily seek him above the ways of this world. "DRAW NIGH TO GOD AND HE WILL DRAW NIGH TO YOU!"
There IS ALWAYS HOPE in the LORD! Together you can move forward towards healing. You really can be healed, delivered, restored and set FREE!
"Greater IS HE that is within you than he that is in the world…"
http://alpha7.org/2018/07/20/healing-begins-in-your-heart-and-your-home-part-2/
~ Healing Begins In Your Heart and In Your Home! ~
Part 2
STOP THE MADNESS
GOD really does have a better way.
Should children be corrected? Yes indeed! But think before your buttons are pushed like a remote control. Proper correction is always done in love. Learn to correct and control yourself before you try to correct them. If not don't expect them to do any differently. For they will simply model your behavior. Do you treat them the way you want to be treated? Think about how You would feel if it were you, being treated the way you treat them… To break a cycle you must do something differently.
IF you don't have self-control yourself; simply remove yourself momentarily from their presence unto you can discipline them properly. Afterall you are supposed to be the responsible adult. Begin to set yourself and them free at the same time. Admit you need to develop healthy boundaries. You become what you practice. Yes, please do correct them and also correct yourself. REPENT!
LET'S STOP the VIOLENCE! Violence begats violence. There is too much violence going on all throughout this world. Get BETTER, not bitter. Get real, this does not have to be. Many have lived wrong for so long this is all that they know. Get aware and make it a point to lessen the frequency of emotional, mental & physical, abuse and really EMBRACE LOVE! Remember; LOVE IS PATIENT! Not the distorted worldly definition of love but GOD'S LOVE that corrects, protects, makes, awakens, shapes and molds us in HIS IMAGE! GOD'S LOVE allows the FRUIT of HIS SPIRIT to flourish and abound within us. GOD'S LOVE lasts through ETERNITY!
FRUIT OF HIS SPIRIT
"But the FRUIT of the SPIRIT IS LOVE, JOY, PEACE, PATIENCE, KINDNESS, GOODNESS, FAITHFULNESS, GENTLENESS and SELF-CONTORL. Against such is NO LAW. Those who BELONG to CHRIST JESUS have CRUCIFIED the sinful nature with its passions and desires, Since WE LIVE BY THE SPIRIT, let us KEEP IN STEP WITH THE SPIRIT. Let us become NOT conceited, provoking and envying one another…"
GALATIANS 5
WORKS OF THE FLESH
"THE ACTS OF THE sinful nature are obvious sexual immorality, impurity, and debauchery, idolatry, witchcraft, hatred, discord, jealously, fits of rage, self-ambition, dissensions, factions and envy; drunkenness, orgies, and the like. I warn You, as I did before, that those who live like this WILL NOT INHERIT the KINGDOM of GOD…"
GALATIANS 5
There is no power that even comes close to our OMNIPOTENT GOD!!! Aways keep in mind that GOD is also OMNIPRESENT so you can call upon him 24/7. He can help you. It is by HIS marvelous grace we can become more and more disciplined… He is able in any and every situation to help you rise above anything that attempts to make you focus or lose control. It could be something as simple as pushing away from the table. Or knowing when to speak softly or yes when to speak firm & strong. Healthy boundaries keep us in line and teach us to exercise self-control… PRAY FOR DISCERNMENT! Know that there are those who will attempt to test you far beyond anything that they themselves could ever endure. Remember we access GOD'S POWER. But we never become the power. This is why we ALL are forever dependent upon our LORD & SAVIOR CHRIST JESUS.
Learn to trust GOD!!!
Live to Please the LORD in all that You do. DON'T just go to CHURCH. "BE GOD'S CHURCH EVERYDAY & EVERYWHERE!" Scripture is powerful. It is our necessary essential Spiritual Food. It is required in order to properly grow spiritually. "DO NOT CONFORM to this world! "Therefore, I urge You, brothers, in view of GOD'S mercy, to offer your bodies as living sacrifices, HOLY and pleasing to GOD ~ this is your spiritual act of worship. DO NOT CONFORM any longer to the pattern of this world, BUT BE TRANSFORMED by the RENEWING of your mind. Then you WILL BE ABLE to TEST & APPROVE what GOD'S WILL IS! HIS GOOD, PLEASING & PERFECT WILL." ROMANS 12 (NIV) Be led by the Spirit of God!
GOD does not ask us to do something that is not possible. It is through HIM we are able to do what seems impossible to man. Whenever we solicit HIS HELP we should first desire that whatever we are asking for is in HIS WILL! GOD always knows what is best for us!
WALK IN THE LIGHT
It is very important to KNOW the difference between; THE FRUIT OF THE SPIRIT & The works of the flesh. To every problem GOD has a solution. We just need to seek HIS WILL & HIS WAY above the ways of man/woman. Look all around you and see with your spiritual eyes. Things have gotten out of hand. Think globally and look universally; See what is happening to families, marriages, relationships, governments, cities, nations, countries, life, within the Church and living life as a whole…
No doubt the horrendous impact of the Coronavirus plague and pestilence, is a resulting consequence of what has been going on all throughout the world. All have been impacted one way or another. Remember it is still here. God's Word is being fulfilled right before our very eyes. We have to continuously learn how to live safely & wisely as the Word of God continues to be fulfilled all around us. Time out for foolishness. Things have gone too far… The "Latter Days" are upon us.
There is always HOPE in the LORD!
God is speaking we must get better at listening. Therefore, we ALL need CHRIST JESUS as our personal SAVIOR and LORD and HIS HOLY SPIRIT; HIS COMFORTER. HIS HOLY SPIRIT WILL LEAD US to ALL TRUTH! As we walk in TRUTH we allow the LORD to bring healing to our hearts, minds, bodies, souls as well as our homes… GOD IS THE GOD OF ALL COMFORTS! Begin to really TRUST GOD & HIS WORD and "WALK IN THE LIGHT!"
Healing Begins In Your Heart and In Your Home Part 3
GOD'S JOY IS AVAILABLE!
There is always "HOPE" in the Lord! For our Lord is available 24/7 wherever you may be. God's joy is not contingent upon the approval of others or on our situation. God is omnipotent therefore He is more than able. It is written: "Draw nigh to GOD and HE will draw nigh to you!" James 4 We can always and forever depend upon God and His Word. "And you shall know the TRUTH and the TRUTH shall set you FREE!" John 8 Always remember; GOD IS THE "SPIRIT OF TRUTH!"
You can experience GOD'S JOY!
Joy runs deep when you know that God is your source of strength. Joy is a by product of focusing on God which will or can give you a wonderful peaceful sense of well-being. When you spend time daily in prayer, praising and studying God's Word I guarantee you, you will experience great joy! It will give you a different perspective in your time of need.
You can overcome any adversity
The Apostle Paul endured many adversities. Yet he chose to use those adversities to develop a deeper relationship with the Lord. Paul did not seek to be elevated by a title although he had every right to pull rank on the religious hierarchy. God's grace was fully sufficient for Paul. Paul grasped something that few people ever really understand or attain. Paul delighted and found joy in the Lord regardless of what was going on about him. From an outward appearance this was not always apparent to his onlookers. Paul and Silas together sang and prayed so fervently that even the doors to prison were opened for them. This is one of the many examples of the difference God makes when we invite HIM into our lives.
We serve an Omnipresent Almighty GOD!
God's presence and comfort is near and dear. God is never far from any of us. Believing, knowing and actually applying God's Word will transform your mind to think spiritually when faced with grief or any trial or situation that comes into your life. Now this does not mean being in denial; quite the contrary. Knowing the Truth is so very powerful. It increases your discernment!
Man looks on the outside. God looks at the heart. According to God's Word spiritual things can not be understood by the natural or carnal man. There are those who think so carnally you have to proceed with caution. There is a reason why the Word says; "lay your hands on no man suddenly…" There is a spiritual transference when laying on hands. Be careful who you let lay hands on you. Anger begats anger & Peace begats peace. The Laying on of hands is NOT for show. The power of suggestion is real and some will respond simply because they are easily led.
It is so very important to KNOW GOD & HIS WORD for yourself! Seeking the Truth brings Light into our lives. Quickly release the things that are not true. This also allows less room for any darkness to penetrate the Spiritual Armor. Allow God's Light to shine in your heart, mind and soul in the midst of grief. Know that the The Kingdom of God resides within the committed believer. Luke 17 Therefore regularly take some time to; "Be still and know!" Let God direct and comfort you. His Holy Spirit is the Awesome Comforter. God's Word will be a Light unto your path in every situation. Through Christ Jesus we have been blessed with the opportunity to overcome life as we live to please God.
It is written;
God's Word says; "Now this I say, brethren that flesh and blood cannot inherit the kingdom of God; nor does corruption inherit incorruption. Behold, I tell you a mystery: we shall not all sleep, but we shall all be changed in a moment, in the twinkling of an eye, at the last trumpet. For this corruptible must put on incorruption, and this mortal must put on immortality. So when this corruptible has out on incorruption, and this mortal has put on immortality, then shall be brought to pass the saying that is written: Death is swallowed up in victory…" Revelation 15: 50-55.
CHRIST JESUS conquered life, sin, death and the grave!
Yes we all will experience grief to some extent within our lifetime. But remember when a believer dies he/she goes to Heaven. As a believer although it is an enemy, death is not to be feared. Nor is it something anyone should choose as an option. Our Lord and Savior, Christ Jesus conquered life, sin, death, and the grave for us. He sacrificed His life and atoned for the sins of the world. We are to reach to HIM! We have been given the gift of "Eternal Life." We who truly believe and have accepted Jesus into our hearts have been blessed. We will transition this earth to live with God in Heaven throughout eternity. Romans 8 emphatically teaches us, there is absolutely nothing that can separate us from the love of God, not even death. God is awesome!
We will never fully understand many things. There are daily many world wide tragedies about us. God said that before the end of time many will be deceived and believe a lie. That many would take pleasure in unrighteousness.
The Perilous Days are upon us
In these "Latter Days" the Scriptures are being fulfilled. Many all throughout the world are grieving the loss of love ones daily. Due to the Coronavirus and other pestilences and plagues, death, diseases, suicide, violence, crime, terrorist attacks, war, hurricanes, floods, fierce monsoon rains and furious tsunamis. Millions have died.
Just imagine what the original flood was like. God is speaking. WE all must ge better at listening. Keep in mind we know through God's Word that the end of time as we know it will not be via water. It will be by fire!
God sets the rainbow in the sky as a reminder of His promise. He reminds us by this that He will not destroy the world again with a flood. We also know that God is fully aware of everything that ever happens everywhere in the world. We serve a miracle working God! He is more than able. God has promised that He would always be with us.
Knowing and focusing on God during your grief or any other difficult situation you may be going through will result favorably. It may not always be easy for you. But, by exercising self-control and reaching out to God it is possible. This does not mean you will not be hurt, saddened, cry or feel abandoned. It is how you feel that let's you know you are alive. You may even choose to walk away from God. But please know: "God will never forsake us!" So come what may; hold on to Him.
Wherever we are we can always reach out to God
God already knows our hearts. He is well acquainted with grief. Therefore, daily begin to partake in His spiritual fruit. The fruit of God's Spirit are accessible. Self control will help you not to be controlled by your thinking, despair, others or feelings. God's Word tells us we can even be angry yet not sin. We must yearn to yield to God's way of reacting and responding. One never knows what a day may bring. But we do know that GOD is OMNIPRESENT! We can always and forever reach out to HIM anywhere 24/7! It is in HIM lone can we always & forever find true "Security & Significance!"
Every Word of God is true. One must only learn how to use and properly implement it and apply it wisely. It is our spiritual sword that is sharper than a two edged sowrd. It cuts both ways. Wisdom comes from God.
I thank & Praise the Lord that we have the victory even in death. How is that? Remember; Christ Jesus has overcome death and the grave. He atoned for the sins of the world upon the cross. He was crucified, died and was buried. Then He miraculously rose with all power!
Begin thinking and looking at life from a spiritual perspective. God's children are the "apple of His eye." God loved us so much that He allowed His only begotten Son to die for us. God is so much more than our little finite minds can imagine. God wants to walk with you through this valley of the shadow of death. He always wants us to be victorious when we are walking in TRUTH!
We serve an Omniscient Almighty GOD
Nothing ever happens in any of our lives and in the world that gets by God. God our Father and Creator ultimately always has everything under His control! Carefully read the biblical history of Job. This is why it is so very important to accept "Jesus Christ as your Lord and Savior!" Jesus is the only door to heaven. God's Word tells us that there is no other name by which you can be saved.
"It is written;
"As a father has compassion on his children, so the Lord has on those who fear him; for He knows how we are formed, He remembers that we are dust.
As for a man/woman his/her days are like grass, he/she flourishes like a flower of the field; the wind blows over it and it is gone, and its place remembers it no more.
But from everlasting to everlasting the Lord's love is with those who fear Him, and His righteousness with their children' s children- with those who keeps His Covenant. and remember to obey His precepts. The Lord has established His throne in Heaven, and His Kingdom rules over all…" PSALM 103 NIV
However, you must accept Jesus into your heart if you plan to spend eternity with God. He is the only Door to God and there is no other way to heaven. Living out loud His Word daily will give you the strength to go through this valley of the shadow of death. We can be or become confident in God's Word! You can learn to "Walk by Faith!" God has showed us what is good and what He requires of us. And that it is the whole duty of man/woman to; "Do justly, and to love mercy, and to walk humbly with thy God." Micah 6
Grief is natural
Life here on earth is just a mere passage way to our soul's eternal resting place. Grief is natural. You have a right to be sad. You have a right to cry and grieve. But you do not have to live here. You can find comfort in the Lord. The Valley of the Shadow of death is real. But allow the Lord to take you through your grief not stay there forever. Stay in touch with all your feelings. But, don't let them rob you from embracing and reminiscing upon the precious memories you shared with your love one. Allow room for joy and peace. Let this motivate you to live life to its fullest in an even better way.
Time is precious! Therefore moving forward it is important not to take it for granted. Yes initially there is a period of heaviness that might dwell with you. But daily learn to give your heavy Lord over to the Lord. Yes, you may still sometimes or annually experience this grief as well. Grief is experienced differently by each individual. At times it comes in waves. It can creep up on you. It happens randomly. But allow the precious moments in as well.
Invite the presence of the Lord all around you
When your heart is heavy freely cry and release your emotions. Get you a soft comfy pillow and turn on some good Gospel Music and let it rip. Let the tears go. But, also try singing, praying, praising and or giving thanks to God. Try just being still. Don't run! Invite the presence of the Lord around you. Now take some time and meditate upon the Word.
Now you are ready to freely dwell upon the great moments and happy times you have shared with your love one. People do not belong to us they are not ours to keep. When the appointed time comes to transition this life we must release them back to the Lord. Remember how God has blessed you. Be Patient. Know with the Lord there will always be more time with them who believe in Him on the other side of Heaven. There will be a " Sweet Heavenly Reunion." They are in fact; " absent from the body, but present with the Lord." But know; This is only true if they accepted Christ Jesus into their hearts as their Lord and Savior.
If your love one did not believe grieve and intercede for their soul perhaps in those lasts moments they actually accepted Christ Jesus into their heart. You never know how your life impacted their life. This will also help you to stay focus on Him instead of your grief or situation at hand as you place them in the Lord's hand. Your security and significance must rely upon God who is the amazing incredible "Solid Rock Foundation!" For He is greater than anything that will ever happen within our lives.
We never know what each day may bring. We are living in perilous times and some of everything is happening and will happen. Living for God is not just a Sunday thing. It is a daily lifestyle. We the people are His Church. Our body is the Temple where HIS HOLY SPIRIT resides. We are supposed to live each day as though we are really expecting our Lord to return. Daily welcome His infilling presence within you and all around you!
Salvation is truly God's wonderful plan for us. God extends salvation to all that sincerely accept Jesus Christ into their hearts as Savior and Lord. One must truly believe, for Jesus Christ is the "Door " to heaven. "JESUS saith unto him, I am the WAY the TRUTH ad the LIFE: no man cometh unto the FATHER; but by ME." John 14 This is key to unlocking your faith & trust in the Lord. For this secures our heavenly residence with the Lord. He can give us hope in the midst of grief, death, persecution and longsuffering. Truly deliverance from all evil is possible. YES LORD! THANK YOU FATHER GOD FOR YOUR PRECIOUS HOLY SPIRIT!
"But we are bound to give thanks to God always for you, but beloved by the Lord, because God from the beginning chose you to salvation through sanctification by the Spirit and belief in the truth, to which He called you by our gospel, for the obtaining of the glory of our Lord Jesus Christ…" Thessalonians 2: 13-14.
GOD WILL GET YOU THROUGH THIS!
This is why His Word says in everything give thanks. God di not say that life would always be easy. Regardless how things look; there is always & forever HOPE in the LORD! GOD is strong, sovereign and mighty. Above HIM there is no other. GOD CAN bring you through this. Lean on the Lord and keep believing and trusting in Him. Let Him lead you upon the Path of Righteousness for His Name sake. For He is more than able. Again do invite the presence of the Lord all around you. Spend time with the Lord in His Word. FOR ONLY GOD CAN GIVE YOU HIS PEACE THAT SURPASSES THE UNDERSTANDING of Man/Woman.
GOD IS HOLY! HE IS A GREAT GOD. "PRAY WITHOUT CEASING" all throughout your day. This helps you learn how to keep your focus upon GOD. CALL UPON JESUS & YES EVERYDAY; PRAISE HIM & BLESS HIS HOLY NAME!
True love is kind of like quality; you know it when you see it. "I love the Lord because he heard my voice and my supplications. Because He has inclined His ear to my prayers." Psalms 116 This is one of my favorite passages of scriptures. GOD IS REAL! We are saved by God's grace. This is HIS GIFT to us.
We are living in some interesting times. The perilous days are definitely upon us. This generation has some extreme interesting influences and obstacles to wade through. There is a continual moral decline and much to undermine the validity of marriage God's Way as well as family values. KNOW GOD'S WORD! There is much going on to encourage the masses to embrace "sexual inclusivity." We are to embrace others but not to cosign any sin. This is not about hate but more about developing healthier spiritual boundaries.
GOD'S WORD IS TRUE!
LORD HELP US! GOD is clear in HIS WORD about marriage & sexual relationships. There is so much spiritual warfare to thwart you from traveling on the NARROW PATH, rather than onto the broad road that leads to destruction. Just about anything goes in the world and for some in God's Church as well. Much carnality invited into worship. " THE WHEAT and the tares are growing together." We are to be "GOD'S CHURCH" EVERYDAY & EVERWHERE!
PRAY FOR DISCERNMENT!
TRULY GOD IS MORE THAN ABLE TO KEEP US!
It is important to keep in mind that our children do not belong to us. They belong to GOD. HE has entrusted us to properly care for and nurture them. It is important to give them wise godly counsel as they are growing up. It is important to instill within them good morals and values. It is important to walk the walk you talk about. This is what builds healthy family bonds.
No matter how well you have raised your children there are still many random influences. However, they will be able to hold onto their morals and values when they are grounded and rooted in the LORD! You should want them to be autonomous yet dependent upon the Lord for He is everywhere. Love does not desire to suffocate. Once they become adults they have a right to make their own decisions.
We as believers are all accountable to GOD for our actions. This is true whether you believe in Him or not. It is important to daily spend time with the Lord in His Word.
Realize that once your children become adults you may not always agree. When you have spent a lot of time with your children you should know their temperaments. You can discern when something is awry. Each person is so very different. Allow them the freedom and space to make their own decisions. As well as the freedom to experience the consequences for their decisions. Respect them as adults. But be firm and readily give good wise godly counsel. However, always remain prayerful for there is much divisive spiritual warfare. Giving them good balanced moral boundaries is one of the best things you can do. They will have to encounter people who are not believers and do not share the same morals.
Embracing self control and patience is very wise. Regularly spending time in the Word of God and embracing His principles will help you immensely. It is important to know that we will have to answer to the Lord for our actions and decisions…
GOD'S LOVE IS ETERNAL!
I am thankful that the LORD has SAVED my household. We never called our children out of their names nor cussed at them nor anyone else for that matter. They grew up knowing that God was the center of our lives. We are thankful for the awareness of God's omnipresence within our lives… We are also thankful by the help of the Lord we raised our children in a home of love and peace. I realize that by God's grace through eternity we each will live with the Lord at the appointed time. Life is about continually growing in the grace and knowledge of our Lord. This also motivates me to stand for whatever is right.
Life is a precious GIFT from the Lord!
The purpose for life and living is to worship & praise GOD! He is the Creator and Maker of Heaven and earth. He is the Giver and Sustainer of life. God wants to be a part of every area of our lives. He does not force His way into our lives. He gives us all the freedom to choose how we want to live our lives. As you grow closer to the Lord you become more aware of what He expects. God promises to never leave nor forsake us.
This world was spoken into existence by His living WORD; CHRIST JESUS! Within in Word of God is a wealth of spiritual wisdom. God keeps His promises! You can rest assured that ultimately the Lord has everything under His control. Knowing that forever we will live together with the Lord through eternity gives me an unexplainable peace and security in the midst of a world full of turmoil. For this I am also eternally grateful!
We must better learn to exercise patience in our relationships with our family, friends, love ones, neighbors, co workers and yes strangers. When you allow someone to push your buttons to make you react; you are being controlled by remote. Learn to activate self control. Sometimes you might have to put distance between you and them. It is always good for all of us to seek ways to improve ourselves. Don't compromise who you are and what you know to be right to be accepted by anyone. Know that the acceptance of GOD is more than enough!
Live before an audience of ONE!
There is no condemnation when we are walking in the Spirit! But whenever we allow the flesh to direct us we need to be mindful that sin wants to rule. It leaves more room for error to persist. This does not have to be. Therefore we should cry "Abba Father" for direction to remain on the Narrow Path. Readily "REPENT!" LORD YOU ARE AWESOME & "AWEWONDERFUL!"
Remember GOD IS OMNISICENT; HE IS ALL KNOWING! You do not have to go through the same things that others go through to understand them. JESUS CHRIST is MORE THAN ABLE in every situation. HE IS LORD! HE spoke mankind and this world into existence. When you are sincere, GOD will open up your understanding for understanding comes from HIM! However you must rely and trust upon Him to help you as you counsel with others. The Spirit of GOD is always willing to HELP us for GOD has not left us alone to fend for ourselves. Reject the things that are NOT of HIM! Thank You Lord for Your Holy Spirit Your Comforter! Your Holy Spirit can lead us to all TRUTH! This is why we all will forever need Christ Jesus!
Few people really know what it means to be loved. Keep in mind GOD'S definition of LOVE! People live in estranged relationships for years. This does not have to be. Households are literally filled with strangers. Sickness, anger, resentment and unresolved bitterness becomes the cohesive components to bind them together. Often they will try to impose this upon you. They do not necessarily want to resolve conflict but project their unhappiness upon you. They often seek ungodly counsel to reinforce their behavior rather than to confront the situation in truth.
Take the trash out often. Don't spend a lot of time in the garbage of life.
Don't allow anyone to mentally or physically abuse you. Put some distance between you and them until you are able to be safe in their presence. Don't provoke someone to wrath as well. This puts you in harms way. Domesticate violence is serious. Don't hurl insult upon insult until you demean a person to the point that they retaliate with unbridled anger.
Often when someone has been repeatedly abused they unconsciously fight to create a hostile living environment that they have grown accustomed to. This in itself has a power of its own. It can even pull someone into it who has not lived in hostility off their center. They respond as a caged animal and begin to resort to abusive behavior to survive in a foreign environment. God can truly help you to overcome anything but you must learn to submit to HIM. He can deliver you and help you respond differently. REPENT instead of repeat! The cycle of abuse needs to be broken not passed down to another generation.
This is why it is important to know God's True Love. God is not the Author of confusion. Invite HIM into every area of your life and move towards making the necessary changes. Strive to become more aware of His Omnipresence. Make an altar of your heart wherever you are. Know that your Body is the Temple of the Living GOD! If you are a Christian your home is the first place that you should welcome the Spirit of the Lord. This does not mean that you live in a rigid legalistic environment. "Where the Spirit of the Lord is there is Liberty." Daily invite His presence around you. Then when you attend worship you already have Him with you… Christianity is supposed to be a daily lifestyle.
God has a better way for you to live. But it is our individual choice. It's never to late to implement His principles in your daily lifestyle. But it does or will require change. God can and will guide you. Get off the broad road. This is the worldly road. The broad road leads to destruction. The Narrow Path leads to God and His Peace. But there are only a few that find it. It is the road less traveled. Here is where HE wants to manifest and multiply the Fruit of His Spirit within your daily life. "ALL things are POSSIBLE with GOD!" But you must first submit to; "HIS WILL & HIS WAY!"
God always allows us the freedom to choose. It is the unselfish concern of God for man that explains His Love in a nutshell. God loved us so much that He gave His only begotten Son to die for the sins of the world on the cross. To redeem us from the power of sin. In order to free us from sin's captivity. He laid down His life for us ALL! There is no greater love than this? Does grace give us the right to willfully sin? God forbid! Out of spiritual ignorance and some unconsciously support the wrong things in people. Rather than abet they enable.
All too often on many occasions some literally "love people to death." When they are six feet under they cry, rant, rave and shout. But why wait until it's too late? This does not have to be. Why do we allow people we say we care about to slowly die little by little right before our faces? Why not do something while the blood is still running warm in their veins? It's because we don't want to hurt their feelings. Right! We don't want to hurt their feelings but what about hurting their life? We prefer to take away their motivation to change by comforting them in sin. This does not have to be! Motive is always key in whatever we do. Some people have been loved so wrong for so long they can't recognize true love. There is only one way to Heaven. "Jesus Christ is the Way the Truth and the Life!"

We cannot change anybody. But God can. But we can stop supporting what we know is wrong. We should always seek to improve ourselves for there is always room for improvement in all of us. We should encourage what God has to say about Life & Living. Some things will just not be understood on this side of heaven. Believe it or not God does not ever support wrong. I don't care if you have two or two thousand or two million people to support you if it's wrong it's wrong. No one is above reproach.
THANK YOU LORD FOR SETTING ME FREE!
Take some time and read Jeremiah. Listen to his vehement protest to what is happening to the environment. Look at what obedience and love he had for God and His principles. For over 40 years he pleaded with Israel. They ignored a great opportunity for spiritual, moral and ethical maturity. They still chose to justify their sins. Did you know that they did not repent in Jeremiah's time? I wonder if they thought Jeremiah was too negative and needed a personality adjustment? Just imagine the persecution, rejection and ridicule he received for taking a stance against sin. Jeremiah didn't just talk the talk. He walked it! He suffered greatly yet; he was steadfast and unmovable and blessed by God.
It is time for the CHURCH of GOD to seriously embrace the TRUTH of GOD'S WORD each day. Instead of embracing the current trends of the world we are supposed to set the standard and be led by the Lord. The ways of the world have nested themselves in the midst of GOD'S CHURCH. No doubt; "THE WHEAT and the tares are growing together." No need to fear but PRAY and ask for DISCERNMENT. We who are HIS CHURCH are supposed to live each day as though our LORD is going to return.
God is about freedom! Spiritual Freedom comes with discipline. Sin is a slave master. It brings bondage. Did you know that it is easier for many to believe a lie rather than believe the truth? God is a Spirit of Truth. "They that worship Him must worship Him in Spirit and in Truth!" Don't just follow the crowd. Stay focused and PRAY WITHOUT CEASING all throughout your day and especially during worship!

God will bless and keep you in any and all circumstances. Remember GOD is Love! God is Eternal. "Stand fast in the liberty that Christ has set you free and be not entangled with a yoke of bondage!" Sin is bondage. The Love, Peace, Freedom, and Security that God provides is priceless! God has a much better way. Get off the broad road. Discover that Narrow Path that only a few find. Commit to making a conscious effort to sin less and love with Godly Love.
Now is the time to STAND upon the WORD of GOD! THANK GOD for CHRIST JESUS!& BLESS HIS HOLY NAME!

Growing and maturing beyond resentment Part 1
Resentment can kill or deteriorate any marriage, home, family, congregation, or relationship if it is not properly dealt with. It is like leaven. It spoils… Resentment means you feel over and over the pain or distaste associated with an act or deed that has been made against you.
Don't let others continue to disrespect you or undermine who you are becoming in the Lord. Especially when they have showed you over and over who they are. I say "becoming" because we never arrive; there is always room for improvement as long as the Lord has us on this side of Heaven. Pray for discernment. We actually do arrive; when we reach Heaven!
Counseling entails objective listening. Be a good listener whenever people are talking or speaking. No matter how young or old they may be. When they say something that you know is not true it will give you a clearer picture of who they are and how they feel about themselves as well as what influences them. There is a difference between gossip and having a desire to resolve conflict and set people free. Or if you simply want to control them. Some have an addiction to control. If they cannot control You they will manipulate and try to control the people around you.
PRAY FOR DISCERNMENT!
If you want increased discernment you must truly seek the will of the Lord. Discernment does not allow You to see what you want to see. It causes you to seek the Truth of what is really going on. You readily release what is not so because it clouds your ability to discern. Discernment goes beyond the surface of how things appear. Remember The Holy Spirit; His Comforter wants to lead us to all Truth!
Know the difference between the works of the flesh and the FRUIT of the SPIRIT!

Avoiding conflict or not confronting how you feel and just stowing it away causes resentment to grow and fester. It is healthier to validate your feelings. Then put them in the proper perspective. You can not change anything that has happened. But you can get release from what has been. Resentment hurts you more than it hurts the person you are resenting! "Iron sharpens iron"
Many mistake acceptance for Love. They will do whatever; to be accepted. But are not at peace when they are alone. This also deepens their depression. Some are so use to abuse that they cannot recognize genuine concern or proper correction that comes from love. Oh how we need to allow GOD HIS rightful place in all areas of life. God has a much better way. Live before an "AUDIENCE of ONE!"
To help others become free from resentment share and feed them the "WORD of GOD" not gossip. Encourage and model the principles of God's Word yourself! This is how you break the cycle of dysfunction. "GOD IS LOVE" HIS WORD is necessary SPIRITUAL FOOD for our souls. GOD is the SPIRIT of TRUTH! HIS WORD IS what quickens (makes alive) the soul! Always remember; "THE TRUTH WILL SET YOU FREE" ~
Merriam Webster Dictionary defines resentment as such: "a feeling of indignant displeasure or persistent ill will at something regarded as a wrong, insult, or injury." You can feel resentment towards a spouse, parent, child, relative, friend, neighbor, boss, coworker, person of the clergy, abuser or even a stranger. Life is precious. It is far better to readily discuss the matter at hand candidly and respectfully.
Many wait too long and allow the clarity of the facts to diminish. Often the truth is totally distorted and misconstrued. When questioned they will usually go in the direction that is desired. Just know if you do not address the associated issue, resentment will keep you fixated upon a momentary encounter for years. It will rob you from moving forward. A lot of the time the person has no clue that they are "stuck" in an abyss of not liking what was said, done or transferred upon their soul. Know you always have an option to speak Up!
GOD IS OMNIPOTENT!
You really can become whole! You can genuinely smile and mean it. You really can; Let the "JOY of the LORD be your strength" Some people do not have healthy boundaries. They will say and do just about anything. Mean what you say and say what you mean. Discipline yourself to speak when you are in control of your responses. Know when to speak and when to say nothing. God will impart HIS inner PEACE to you as you begin to exercise more self control. Truly having the Lord within our lives really does make a difference. THANK GOD FOR our LORD and SAVIOR JESUS & HIS HOLY SPIRIT!
Always seek to build your character in the eyes of GOD. It is HIS opinion of you that matters most. As you grow in the Lord; Fear no one and walk in meekness. You do not want to compromise your Peace with the Lord! GOD'S PEACE surpasses the understanding of man. So know that many will misunderstand you. Learn to take refuge and rest in the Lord. HIS HOLY SPIRIT is the COMFORTER! Above the LORD is no other. KNOW without doubt that GOD IS OMNIPRESENT!
Do not let resentment become the theme of your life, marriage or relationship! Life is too precious to spend most of it in regrets. Letting go of resentment does not mean that you forget what has happened. Many are quick to say "forgive & forget." Forgiving does not mean that you should forget. Some things you do not want to forget you want to remember in order to prevent them from happening again. Neither do you have be afraid or paranoid.
Become alert! This can serve to Help you to know when to; "guard your heart!" Don't let recycled junk become your current habitat. Readily recognize when someone is trying to take you down a path that you don't have to go down. You do however want to work through any hurt or pain. You do not have to be a life long victim. Release any associated hurt or pain; this way it therefore no longer holds you captive. Today many seek to relive over and over their issues and often seek out others to further enable them. What bands them together is there shared experience. You will hear them over and over talk about their past and then say; you need to forget about what happened? Go figure. They don't realize that they are actually sending a binary messages. (Yet, they are telling you to forget the past and are constantly bring up their past?) So no don't forget. You really should want to file it away in a healthy manner so that it no longer becomes a trigger for anger or fear; nor does it have to continue to negatively impact your life.
No! You do not have to seek revenge. Give them and the situation to God. I was taught by a wise Mentor and Mother. God can do a lot more with people than you can. There are many diverse doctrinal beliefs. Some hinder the flow of the SPIRIT… Don't reinforce dysfunction. GOD is NOT the "Author of Confusion." Some do not really seek understanding. They rather stay "Stuck." It is good to spend time alone with the Lord as well as with someone you can "Touch and agree!" Learning how to "BE STILL & KNOW" is precious. You learn how to better respond rather than react.
Self Control is part of the Fruit of God's Spirit. You really can have genuine inner Peace. I will not compromise my Peace with the Lord in order to be accepted. You do NOT have to force your way. Don't get pulled into messiness. Pray for increased Discernment. Have Faith in God!
God really can heal you. But you must want to really want to be healed. Believe! It will take some effort on you part… Healing is welcomed because you really do want to become whole!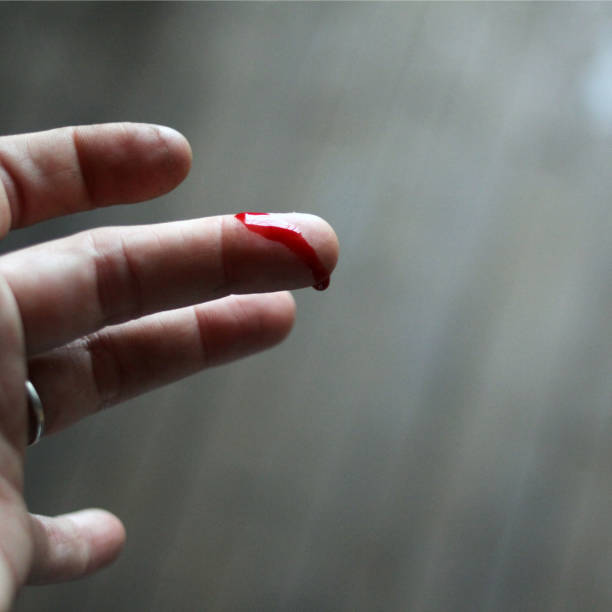 We are living within a pressure driven society. There is a myriad of social pressures that are imposed on one to make them feel the need to fit in. This can at times cause undue stress and result in unfavorable behavior. These behaviors are not readily discussed but are becoming more prevalent.
Fitting in is not easy and makes it harder to transition through the stages of youth and early adulthood development. For some it is much more difficult than others. As a matter of fact we have a growing number of individuals that are self mutilating themselves in order to relieve intense inner pressure. Self injury is on the rise.
What? Yes, they harm themselves; they are a part of the growing number that leans towards cutting themselves. Growing up can be painful and difficult. Did you know that not being like everyone else really is okay! Only you can be the "Best You!" Once you accept this you won't have to cut yourself to feel okay. Everyone still on this side of Heaven is here to learn and grow… You are like a beautiful flower waiting to bloom!
What is cutting?
Cutting is when someone takes a blunt object, pin, paper clip, scissors or a razor blade and proceeds to make cuts on their wrists, arms, legs, thighs or torso to the point that they bleed. Some will even burn themselves or harm themselves in some other way. This is usually done in a place that is less noticeable. It is becoming an increasing reoccurring behavior that can become addicting. It often goes unnoticed because the self mutilator will make excuses for the cuts and bruises or try very hard to keep them hidden by making excuses. Oh the cat scratched me, or I fell in the bushes, I slipped, or I scraped myself on the whatever… Cutting is considered an impulse – control behavior reaction.
Who cuts themselves?
Cutting is something that is done by both genders. It appears that female teens and younger women are primarily the predominate participators. However there are a growing number of guys who cut themselves as well. There are a number of reasons why they result to such drastic measures. Some cut because they know that their friends cut themselves. One viable cause that jumps out is the need for inner, "relief!" They are tormented and driven by their deep inner pain. These individuals feel and enormous amount of increasing inner pressure.
Inner pressures causes "Cutting"
Someone who is cutting can't always freely express themselves and they often feel as though they are emotionally knotted up. The inner pressures makes them feel like they are about to explode. The intense need for a release is gravely greater than one can bare. This is why they begin cutting. It brings a momentary yet very unhealthy relief. Some like the way the cuts look and when they begin to heal will reopen the cuts. They have a distorted view of themselves. Unknowingly they are inflicting a harmful abusive self injury. This can becomes increasingly dangerous if it persists. So do not ignore this once you find out it is happening. It is a plea for HELP!
You can't really force someone to stop cutting. Know that they will go to great measures to conceal the fact that they are cutting themselves.
So what do you do? Lend a listening ear and let them know that you care! Continue to encourage safe boundaries and discipline. Yelling at someone who is cutting is not very helpful. Approaching them with patience and concern is a much better method if you really want to help them. Be firm in letting them know that they need to get some relief; but in a healthier way. Allow them some time to vent…
Encourage them to seek help!
Signs of Cutting
There are a few signs that you might notice such as …………Continue Reading

What does it mean to love someone? Does it mean you give them everything they want? Does it mean letting someone run over you? Does it mean you tell them what they want to hear? Does it mean you never make them angry? Does love ever end?
Webster defines love in this way; strong affection for another based on kinship ties.
Example: maternal love for a child. Attraction based on sexual desire. Admiration or benevolence. Warm attachment, enthusiasm, or devotion. A beloved person: Darling. Brotherly concern for others. To hold dear. To feel a lover's passion, devotion, or tenderness. An unselfish concern of God for man.
The scriptures tell us that "God is Love."
Tell me can you really truly love someone and not know God? Or better yet to the degree you know God; does it help you love in a profound way? According to I Corinthians 13 LOVE…….is PATIENT…….is KIND…….does not ENVY……. does not BOAST……. Is not PROUD…..is not SELFISH. Keeps no record of wrong doings…….does not DELIGHT in EVIL….but REJOICES in TRUTH. Always protects. Always TRUSTS. Always HOPES. Always PERSEVERES.
Does your definition of love encompass Biblical principles? Guess what? Well, whenever the above are not in operation it is not love. We all should seek to improve how we respond in love. Guard the Love the Lord Blesses you with!
I have found that love is a term that many people use loosely.
If you listen clearly they usually base love on doing or not doing something for them. Love is not giving someone what they want. Love is not letting people run over you. Love is not telling people what they want to hear. If you love them you will speak the truth in love. Just know when you truly love people they will get angry with you sometimes! Learn to be "angry and sin not!"

I am eternally grateful that the LORD has bestowed His Love upon our lives and our marriage. I can say we genuinely love, appreciate and respect one another as husband and wife. It is not something we take for granted. We both are able to stand firm as individuals in what and who we believe in. Together we have faithfully allowed the Lord Center Place within our marriage. We have traveled the world together and thoroughly enjoy spending quality time with one another.
We are thankful to Abba Father God's Holy Spirit His Comforter. There is never question as to His Divine intervention in bringing us together. This was confirmed by our late Elder Pastor/mentor. He told us it was important to not let anything come between the "circle" of our God given love. We have held his godly wisdom dear to our hearts for many decades… We have always appreciated and respected the spiritual "One-ness" that is attainable in "HOLY MATRIMONY!" It has helped us to weather the storms of life as well as the plethora of mountaintop experiences. We enjoy, genuinely love, respect, trust without doubt and care passionately for another. Know this in God's eyes "The marriage bed is undefiled!" By God's grace we have raised our children in a balanced, loving, healthy, stable, safe environment. This is something our children can also attest to. Christ Jesus is our best witness.
I am most thankful for God given coping skills.
There is a Joy and an unexplainable Peace that is present even in the midst of sickness, sorrow, contention or spiritual warfare. The HOLY SPIRIT is a wonderful SPIRITUAL COUNSELOR! GOD'S TRUTH is POWERFUL. It will not allow you to freely move in denial but rather seek TRUTH. (ABSOLUTELY NOTHING ANYWHERE IS HIDDEN TO THE LORD) A lie will keep you in bondage. There is no place in truth for delusional illusions to persists. I/we Thank the LORD for "Sound Minds!" And an undoubtable constant awareness of GOD'S OMNIPRESENCE everywhere you are. Always seek the TRUTH above all else… I fully realize without the Lord I am nothing but walking breathing shaped formed dust. Yet in Him I am confident knowing that within me His Holy Spirit resides.
As we submit to the "WILL & WAY" of the LORD HIS HOLY SPIRIT leads us to ALL TRUTH!
It is important to readily strive to resolve conflict. It only serves to limit your own "Walking in the Spirit!" Feelings need to be validated. Discipline needs to be embraced when responding or not responding. Confrontation exercised from the perspective; "this is how you feel" Be willing to "REPENT" whenever in error. Choose freely the path of spiritual growth Move forward allowing the Lord to build your character. Don't let life make you bitter always strive to "BECOME BETTER!" Life is so very precious and you do not want to spend the majority of your marriage and your relationships in "much ado!" You get stronger in this as you practice it.
There are those who have lived with much turmoil.
Rather than seek to resolve their inner turmoil they tend to continue to create it. They will often project how they are feeling upon you. Pray for Discernment!
Whenever you are dealing with someone who does not really understand love they will often misinterpret your intentions. Their perspective of you will fluctuate. They base everything on their feelings. Not usually looking at what they have done or said to make the relationship go south. Yet, you suddenly are no longer the kind wonderful person that they thought you were? All of a sudden you will be perceived as being cold, uncaring, and selfish. But yesterday you were the greatest… But now since you won't let them have something or do something you are cold. Yet they have done little or nothing.
Go figure? Watch the double mindedness. They will accuse you of not really loving them when you don't give them what they want. Know they are hurting and want you to hurt too. This is not the case in a healthy marriage or relationship. Even when you disagree you will reinforce your love for one another. You know one another and don't try to reduce one another to a lower standard. You can disagree respectfully. Patience is key!
Don't fret! God knows your heart. Pray for them. (In a trusting relationship you don't go here…) Stand fast. Be patient and allow the Lord to bring what is really happening to the forefront. Don't manipulate or don't allow anyone to manipulate you. Seek the Lord fervently for direction. In the meantime pray for them. Begin to practice healthy boundaries with them. Or you will engage in a continuous cycle of dysfunction.
Many people are angry about life in general
There are many angry people who will chew you out at the drop of a hat. They have oodles of pent up unresolved anger. Cancer, high blood pressure, eating disorders, temper tantrums and depression are just a few results of stored anger and or unresolved conflict. It's okay for them to have a tantrum. Its okay for them to vent and rant. Its okay for them to do very little. Like a spoiled child they want what they want right now. Usually at your expense. You are of course prideful yet they are justified. You are expected to appease them.
Anger is natural. It takes discipline to combat anger. Encourage them to learn to be patient and find healthy ways to express their anger. Suppressing anger is unhealthy. Just know it takes more control to not respond than to throw a fit. Did you know you can be angry and sin not?
By the way you must let go of some people you love. I am not talking about letting go like in divorce. Divorce occurs because two adults are not able to work through whatever problems they are experiencing. They are not able to keep the commitment they made to each other for whatever reason. Often this is because they really didn't think things through first. The responsibility to nurture the marriage is not mutual.
Live and Thrive to build a lasting marriage
Many couples are unaware of the necessary tenacity for building an enduring marriage. There are also those who come to marriage to get rather than to give. They have been so hurt that they remain insulated from learning how to really love and keep the vows that they made. Sometimes they will exit selfishly living behind a wall of shame… (But that's another column/sermonette). When I say letting go I mean putting them in hands of the Lord. Allow Him to intervene.
There are those who just enjoy a habitat of tension and confusion. They will often go the mile with a coworker or a friend and their spouse receives the leftovers. Therefore their relationship suffers. Or as a friend you will have to carry the load the majority of the time. They tend to participate in just about everything at their place of worship, or work related activities, yet their home life suffers and takes secondary place. Their need for acceptance by others is their main priority. This should not be. It is clear that they don't perceive or understand God's Omnipresence.
Anger and dysfunction need to be confronted. Avoiding conflict is not healthy. Did you know you could break unhealthy cycles by employing better ways to resolve conflict? Allowing a cooling off period before discussing the problem may be helpful. Always seek direction from the Lord He will never lead you wrong. He will help you to humble yourself. Learn to walk in meekness. Which is power under disciplined control.
Sharing a one sided account of what has happened to your friends will not help your relationship. It may get you some momentary support. But it won't help you to grow spiritually. Words spoken in a fit of anger can be very damaging. Taking responsibility for your actions is always a step in the right direction. Letting go and allowing them space to feel the consequences for their actions can be beneficial to their spiritual maturity.
The world is a very inconsistent place.
God's standards are not often respected nor appreciated by many. This is true in ministry as well. God must be the central focus of your life and relationships for true successful living as a believer. Life will present challenges. But with the help of the Lord; He can and will deliver you through it all. The prophets pleaded over and over with God's people to return to His principles. But many still preferred to do their own thing. Knowing the WORD of GOD for yourself is important. God wants to be first in your life. Remember after all you claim you belong to Him?
As believers we have been grafted into His family. He wants us to know Him through His Word. God has instructed us to; "Hear O Israel: the Lord our God is one Lord. And thou shalt love the Lord thy God with all thine heart, and with all thine soul, and with all thine might. And thou shalt teach them diligently unto they children and talk of them when thou sittest in thine house, and when thou walkest……. (Deuteronomy 6) God loves us and is faithful. ALL HIS WORD IS TRUE.
"GOD IS LOVE!" HIS LOVE LASTS THROUGH ETERNITY
Love will help you weather the storms of life. Love must be balanced. The term "unconditional love" is often misused today. I often hear SOME SAY; "I can do without your kind of love." Well, "your kind or my kind of love" is not love at all. This is really more about how you are feeling in the moment. Remember, God sets the standard for love, for "God is Love" Unless we measure it by His standards it's merely subjective opinion. For example; the more I don't rock your boat you love me. Once you rock my boat I tell you to get out. Now all of a sudden you cry, "You don't love me anymore." As long as I let you rock my boat it's thought of as love. This does not have to be. WRONG! This is immaturity. How can something as important as Love be reduced to such insignificant terms. This is what I call "intoxicating affections." It mimics love and doesn't last.
Don't get love confused with how you feel in the moment. You can not like what someone does and still love them. It is love that actually helps you to respond properly or not respond to them despite the way you feel. Somethings will not be understood util we reach Heaven. Remember God's love rejoices in the truth! Although it can be painful shift through what someone says to you and see if there is any truth in it. Make an adjustment whenever necessary. This is how you shape your character. Beware of counterfeit love. When you have been truly loved you will know the difference.
In a healthy marriage or relationship you do not seek to reduce the love you have for one another. You take responsibility for your actions and how you are feeling.
There are only a few that find genuine LOVE.
But God really wants this for all of us. Love is precious! It is never too late to seek GOD'S LOVE! This is true if you are married or single. "Be ye perfect because I AM Perfect" God really does wants us to become perfect in HIM. Which means to become complete in HIM who IS LOVE! No one is flawless but JESUS. This is why we all need HIM as SAVIOR & LORD! HE says; we ALL CAN BECOME PERFECT in HIM! Scriptures tells us that love covers a multitude of faults. This does not mean we ignore or condone sinful habits. Don't be deceived. There are consequences for sin. This is why it is so very important to know His Word for yourself!
Growing your love in a healthy marriage or genuine relationship should be a mutual priority!
We are living in some interesting times when some of everything is happening all over the world. The Spiritual Warfare in these "Last Days" has heightened. The devil's agenda is to reek extreme havoc upon the children of God as well as those in the world. He will use whoever he can. He knows that time is winding UP!
Now is a good time to seek the Lord above all else. In the Word, God says; "Is anyone of you in trouble! He should PRAY!" James 5 Humble yourself before the Lord. Be encouraged for GOD always has a way to HIM 24/7…
Depression is America's number one health problem. A growing number of our population suffers from depression. Depression can be brought on by trauma, prolonged stress, high blood pressure, diabetes, chronic pain, living with a substance abuser, sexual abuse, obesity, unemployment or unresolved family dysfunction. A decrease in neurotransmitters is also a major factor in depression. When anger is not dealt with properly it can actually manifest in the form of depression. Depression is actually unresolved anger turned inward. A person can actually be depressed for years and not know they are depressed.
A depressed person suffers from self- defeating beliefs. Here are a few of those beliefs. I have to be loved to be happy. I must give up my beliefs to please others. If others don't like me I can't be happy. I can't trust others they will only hurt me. I'm inferior to others. I should never hurt anyone else's feelings. This is why it is so important not to compare yourself with others. Comparing will either make you feel superior or inferior. Everyone has there own unique shortcomings. We all are in a state of "becoming". Know that God made us all uniquely different yet equal.
There are varying degrees of depression.The foundational causes of depression are usually rooted in some type of personal injury. A deep sense of hopelessness, fear, bitterness, anger, ambivalence and despair are usually a side bar of depression. Depressed people are usually focused inwardly. A deep sense of shame often keeps the depressed person in a state of emotional isolation. Angry with themselves and sometimes even angry with God they experience a great deal of conflict. Depression is often described as feeling as though you are totally alone in a black bottomless hole.
A chronically depressed person may often have suicidal or violent thoughts towards themselves or others. They also suffer from distorted thinking, which can resort in magnifying situations. A great sense of loneliness is realized since they feel unwanted, unimportant and unloved. They may over eat, under eat, sleep excessively or to the extreme be unable to sleep at all.
In extreme depression there is frequent loss of emotional control and frequent crying spells. Overwhelmed by the depression their being inhabits a deep void. Although often remorseful after improper behavior, they have the potential to exhibit extremely violent and self-destructive behavior. A depressed person can use their depression to manipulate others. Attention getting depression frequently ends up in loss of mate and friends.
Bipolar depression alternates between manic and depressive moods. There is much medical evidence to substantiate genetic predisposition in some individuals. In between episodes they can have long periods of normal functioning. This type of depression can take a toll on those afflicted as well as their friends and loved ones. Depression of this magnitude accounts for the majority of mental hospital admissions. In most cases the assistance of a prescribed anti-depressant medication is necessary to correct the chemical imbalance. This helps to replenish the depleted neurotransmitters. This kind of treatment is only viable by a qualified Psychiatrist or a medical physician.
Depression is of a spiritual nature as well. Although the word depression is not mentioned in the Bible, on numerous occasions it mentions hopelessness and despair. Remember when King Nebuchadnezzar lost his mind and wandered eating grasses, grew long, long, hair and his nails grew as claws.
"He finally lifted his eyes to the Lord and praised Him. His understanding was restored." Read Daniel 4: 32-34. What about Job, Moses, David, Elijah or Jeremiah, these are just a few examples. Or how about King Saul who had a persistent tormenting spirit? Encouraging a depressed person to think realistically from a biblical perspective is crucial to their healing. Depression can be cured with the right therapeutic help when it is not of a biological nature. The power and direction of the Holy Spirit is much needed in dealing with a depressed person. Help them to understand that God loves them because of who He is and not because of who we are. (Without God we really aren't much of anything.) His love for us is not based on what we do or do not do. That He loved us so much He allowed His son Jesus who was sinless to die for us. When we accept Him as Lord and Savior He stands patiently waiting to help us with our varied sin weaknesses. A truly Christ centered life will give your life new meaning! Fellowshiping with balanced committed Christians is a plus. Spending time doing something for someone else will give them less time to spend in introspection or self- pity.
Let them know God already knows all what has transpired in their life. Encourage them to develop a personal intimate relationship with Him. Not a religious knowledge! But to really begin understanding that the Bible is not a fantasy! The examples therein are for us, then, today and tomorrow! Once you accept Jesus He is forever there for you. Just don't leave Him out! You are adopted. Your old self should gradually begin to take on the characteristics of your heavenly Father. But for this to take place you must spend time with Him. Begin to meditate on His WORD! Start with Romans 5:1-6 and Philippians 4: 6-9. Be patient know that God has promised to work everything in your life for good eventually. Learn to properly verbalize your anger. Don't suppress it. It's okay to be angry!
Christians often experience depression. Feelings of abandonment override their ability to rationalize that God really loves them right where they are. This is why it is so very necessary for committed teachers of the Gospel to expound with wisdom and simplicity. Keeping it on a level for all to understand. To reinforce that we can really do " all things through Christ that strengthens us". To know that fear is not from the Lord. "Who is he that condemneth? It is Christ that died, yea rather, that is risen again, who is even at the right hand of God, who also maketh intercession for us. Who shall separate us from the love of Christ? Shall tribulation, or distress, or persecution, or famine, or nakedness, or peril, or sword? As it is written, For thy sake we are killed all the daylong; we are accounted as sheep for the slaughter. Nay, in all things we are more than conquerors through Him that loved us. For I am persuaded, that neither death, nor life, nor angels nor principalities, nor powers, nor things present, nor things to come. Nor height, nor depth, nor any other creature shall be able to separate us from the love of God, which is in Christ Jesus our Lord."
"Beyond The Walls" by Alpha 7. Smooth instrumental music that will calm the agitations of the soul.
Also see "Getting Your Joy Back"