Embracing the Fruit of the Spirit within your marriage "Self-Control"
Part 9 No. 3 of 3
Trust and good communication are crucial values within a great marriage. Transparency and intimacy are built upon trust. It is really important to not rush into making any decisions that will impact the rest of your life. Being focused is important. Take time and first consider the consequences! There is always much to learn about one another. Keep your marriage exciting. Progressively work on building good communication skills. You can maintain the spark that brought you together. Or if you have allowed it to dwindle you can rekindle it.
Here are few final things to keep in mind
Make it a point to have some good healthy quality discussions before you jump heart first into marriage. If you are already married take the time to find out how your spouse feels, thinks and processes their thoughts and emotions. Being focused is important. Please don't just assume how they are feeling. Feelings need to be validated.
Have some deep heartfelt discussions. You need to really know what one another values.
You are two different individuals who must learn to walk together. Remember your vows you made to one another. Were they just words? Remember the love, emotions and feelings that brought you together. It is possible but it takes commitment and transparency to keep those precious moments. Emotional intimacy is important in marriage.
Each marriage has its own unique dynamics. Here are a few suggestions and questions to ponder and discuss.
What are your likes and dislikes? How do feel about having or not having children? What are your beliefs in regard to discipline? How do you feel about the manner in why or how you both handle discipline? How do you both resolve conflict? Who or what do they believe in? How do they feel about God and prayer? What are your spouse's moral standards or convictions or do they have any at all… Is faithfulness important? What does it really mean to be faithful? What about the finances? Are there any abuse issues that need to be addressed? Are there any addictions? Is divorce an option? These are a few of the many things you want to discuss and ponder in order to build a better marriage!
When you both share the same values, morals and goals it helps to build a healthier emotional bond. You have the needed components necessary to build a strong foundation for your marriage. This also accelerates your marriage to a higher functioning level. If you have very little in common at least now you know this. As you go forward in order to build a strong marriage you want to continue to be transparent with one another.
If you do not have much in common you really need to have some serious discussion about what you are expecting from one another. What are your goals for your marriage? How do we decide whose perspective is right or better? You need to at least have some idea as to the direction your marriage is headed. You want to make sure that the feelings you have are not just "intoxicating affections." Why? Because they won't last. being focused is important. You really want to make sure you are on the same page about true godly love and commitment. So where do we go from here.
The growing trend today is to simply just change partners when you are not happy. Some people are quite shallow in their idea of commitment. Infidelity is a big No! No! It is vaguely possible, but few marriages ever really recover from continued infidelity. Which really is not marriage; but it is really a revolving door. This breeds distrust and insecurity. Many proceed in denial not resolving the present void or distrust. When trust has been broken it must be restored or this will become a destructive relational pattern. As adults you have the right to decide, but you always should consider the long-and short-term consequences. Divorce or continued conflict is inevitable when not fully confronted and addressed.
Let's begin to get rid of the baggage!
I recommend taking some time to rid yourself of some of the baggage that you have been carrying before jumping into another marriage or relationship. All too often it is just pushed to the side only to rise and cause even greater problems the second or even third time around further down the road. If you are already married work with what you have. Revisit your vows. Take inventory and then set some goals together. Recapture the good tender moments that brought you together. It's important to make plans together. Your marriage won't just work itself out.
The grass looks greener on the other side of the fence. The TRUTH is, its greener because they water it consistently, they maintain, feed and take care of it. Your marriage will be what you both make it.
Now is the time to begin to exercise self-control as well as fervently embrace all the rest of the benefits of earnestly seeking the Lord for the "Fruit of the Spirit." After all you have or did make a Covenant with one another and to God… This makes your marriage a Holy agreement. Or perhaps just words you repeated? Being focused is important. Setting and reaching goals together is important. Therefore, seek quality Holy Help from God whenever necessary. Humble yourself before the Lord. The Fruit of His Spirit is produced within us only by God's precious Holy Spirit. What is so beautiful about God is; God cannot ever be manipulated. However, He is always omnipresent with us and always knows absolutely where we are coming from. GOD is The SPIRIT of TRUTH! This is why it is so vitally important to establish an ongoing genuine relationship of Trust with Him. You do not even have to speak aloud a word. He hears and knows all that is spoken or unspoken. What an awewonderful powerful God He is for He truly is; "THE MOST HIGH GOD!"
"Praying without ceasing" is a meditative state of mind that keeps us focused upon staying connected to GOD!
Know this, marriage is only for this side of Heaven. We are bestowed with the opportunity to experience the ultimate human oneness in marriage while we inhabit the earth. Your marriage will be whatever you allow it to be… There is no marrying in Heaven. So, if this is your choice for here on earth give it your best. Reach for a life of quality! Always trust God to lead you not only in your marriage but in all areas of your life for in Him rests complete understanding and wisdom. In God you can be whole!
Praying together is important as well! Praying without ceasing" all throughout your day keeps you connected to the Lord. It is an intimate personal wireless communication connection with God. This is a cognizant healthy state of mind clarity when you practice being focused upon God. This is how you become whole. Your desire should always be to please God. "Perfect Love casts our fear." Trusting God is one of the most important things that you can ever learn to do. For God always has our best interest at heart. He is our endless source of love and wisdom. God will never leave nor forsake us! This can and will keep you from being depressed or fearful. "FATHER GOD ALWAYS KNOWS BEST!"
Happiness is a choice, so you both need to decide to make this a mutual goal. There will be highs and lows. Unhappiness does not have to be the theme of your marriage. So always make love deposits of care, concern, love, respect, romance and thoughtfulness to your marriage. This will help you weather the storms of life. It leaves less room for anxiety and unhappiness to dominant your lives and marriage. Strive and thrive to create a nurturing safe haven. This also helps you to rise above the storms of life. You cannot change one another. But you can create a healthy atmosphere that fosters change. There is always room for improvement in all of us. "We are forever becoming. We never arrive." Well that is the case until Christ Jesus comes for us. You can help bring out the better qualities in one another. Or you can bring out the worst in one another. Take note of your personal progress. Work on becoming the "Best You." Your marriage should always be a priority. Working together will have definite amazing results!
Exercising self-control is a choice. If you are weak in this area. Get right! Rather than tearing one another down all the time build one another up! Chastise one another in love instead to encourage self-improvement. Correction is a part of love. Challenge one another. Do withdraw from nagging. Abandon dysfunctional ways of living. Check yourself! Don't allow carnality to rule your life. Uphold healthy boundaries. Self-control is helpful in all areas our lives. Love attracts. So, make it a goal to keep your love alive! Have some good healthy dialogue and let whatever has hindered your marriage to this point go and move forward as partners. Never take one another for granted.
No, you do not go forward in denial. Forgiving does not mean forgetting. You want to remember, and you also want to get over the pain. It means that you have decided to let whatever it is go and move forward not holding the offense against them. The past becomes a reminder of your decision to let go and move on. Or make it a point before you go down that road to minimize making pain a major component in your life and marriage. You make a point to consciously let go of the old offenses and make way for the new awaiting life. This is a lifestyle change for a better future! This is possible when you don't allow the not so good large or small things of the past to become the present… Each day now becomes a new day for building a better life and marriage. If your marriage is great Hallelujah Thank God!
"LIVE BEFORE AN AUDIENCE OF ONE!"
Welcome embracing all the "Fruit of the Spirit" in your life every day. Life is a precious gift from God. I assure you that in the long run, you will be much happier. Since God has given us all free choice make it a goal to continuously make better choices even if you already do. The spiritual warfare about us is real and continues to want to hinder us sometimes in the slightest ways. When you daily apply and practice godly principles you and your spouse will also benefit greatly. You both can become stronger together. "Iron sharpeneth iron" Come what may, be encouraged! You can do this; because remember happiness is a choice!
By the way, if you are divorced, in the process of a divorce married or remarried make a sincere attempt to not involve the children in your disputes. If you have; STOP! DON'T TRY AND MAKE ADULTS OUT OF YOUR CHILDREN. They are already suffering because of the disharmony that they see or sense between you. They too also have their own challenges dealing with growing up since we live in a very complicated complex world. Please don't use them as message carriers. It is selfish to use them for your emotional support. You both are supposed to be their caregivers… After all, your first priority should be for their emotional well-being. Please do not go on a guilt trip about what has been. Stay on the Narrow Path with God. Seek now to make life a pleasant journey. Do remember and embrace the lessons learned from it. And yes, continue to press forward.
In the case of divorce, the truth is you two were not able to resolve your own conflicts. This may be the case of one or both of you. Children are more observant than you think. You have been in an emotional battle, and it has spawned some residual hurt feelings. Their resentment will surface in many ways due to the collateral damage they are experiencing. This may not have been your intention but there is a residual of resentment. Give your children the opportunity to express themselves. But it is important that they are always encouraged to be responsible and respectful. Seek to break the cycle of dysfunction. Allow their reactions to be the catalyst and motivation to want to build an even heathier environment for them. Keep in mind they have their own natural stresses and growing pains to manage through… You want to help prepare them for whenever they decide to marry. They still need to learn how to develop healthy coping skills and so do you as parents. Let this encourage you to model to them the "Fruit of the Spirit" as you all move forward together or separately. Always focus on how to improve your quality of life and building a healthy environment in and around you mentally, physically as well as visually.
Be careful of who you receive counsel from or who you allow to speak into your marriage or your life. Experience is not always the best teacher. But it is always wise to welcome godly wisdom. When someone says something that you do not like or agree with it does not necessarily mean that they are being negative. Loving others is not telling them what they want to hear. If its true ponder and accept it or if not have exit ear and keep progressively moving forward. Be accountable to God for your own behavior. Make sure that you own up to your contribution of whatever problems or issues your marriage is experiencing. Marriage is supposed to be a team effort. Not all spouses naturally embrace teamwork. But it does not necessarily take a team to destroy your marriage. By one spouse's own willful behavior divorce can result. It does take both of you working together not against one another to make it work.
Diligently daily seek the Lord's direction. Make it a priority to take time to; "BE STILL and KNOW"
Psalm 46
As a believer it should always be more important to you to please GOD. This does not mean getting caught up in all the local Church activities to the degree you neglect your home life. Know it also pleases God when you keep your vows you have made to Him and your spouse. Ministry starts in your home. In this 21st century some of everything goes on within the many places of worship. So stay focused and also be aware of what is going on about you. Establish a mode of sincerely worshipping God. You must commit to spend time with the Lord in His Word and draw closer to Him. Your own personal Bible Study and studying together is important as well. This is where and how you will gain healthier spiritual strength. Remember we the people are God's Church.
There really is nothing more important than growing closer to God. He is the quintessential essence of everlasting life. I assure you, all that you will ever need for life, daily living and eternal life you can discover in an ongoing healthy personal intimate relationship with God.
Remember our relationship as Believers with God is eternal. For there is life beyond earth. Be certain today without a doubt where you will spend eternity. GOD IS OMNISCIENT! When you seek HIM above all else there are marvelous unlimited benefits. Know that your body is the Temple of God. You need to feed and nurture your body and soul spiritually and physically. Know when and how to eat and know when to fast. Think and ponder upon this for a moment; God is the Creator of Heaven and earth. He is the Creator of man and woman. No one knows better than He about anything. He can and will direct you in every area of your life. He will never leave nor forsake you. To truly know this you must believe this without doubt.
Marriage God's way can and does work. God has ordained marriage so do not leave Him out of it. But you both must be willing to mutually embrace His godly principles and actually implement them within your marriage. God wants to be a part of every area of your life. God does not want you to spend your life unhappy, bitter or broken. God does not have to break you to use you. He can meet you right where you are. But He does want you to take seriously the vows that you both made to Him. You can recover from this. But recovery takes hard work!
Every day is a precious "GIFT" from the Lord. What you do with your life is your gift to Him. Strive and thrive to be better helpmeets to one another. So, lets get busy building a life and a marriage that lasts. This way everyone benefits. May your efforts in Holy Matrimony prevail!


"But the Fruit of the Spirit is Love, Joy, Peace, Patience, Kindness, Goodness, Faithfulness, Gentleness and Self Control…" Galatians 5. May they all by God's marvelous grace manifest, multiply and abound within your lives, homes and your marriage!
May God's Eternal Everlasting Love begin to flourish and abound between you now and forever!
Keeping The Lines of Communication Open
SEXtexting & TEENS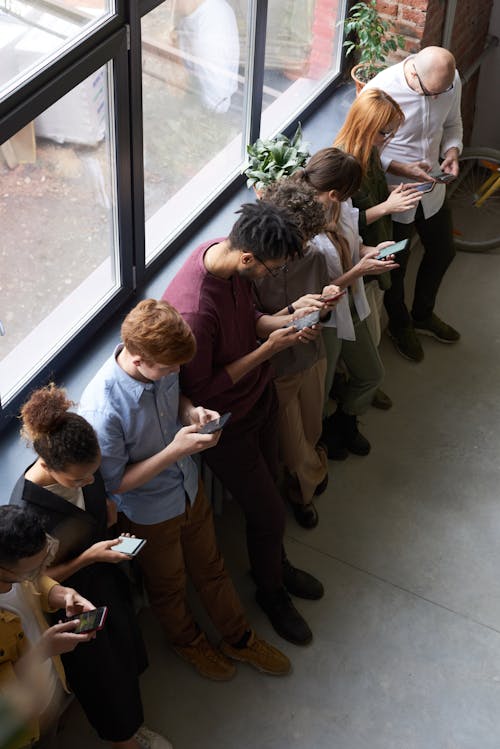 Do you have TEENS?
Living in this audacious, adventurous 21st century with all its technological advances has its advantages. You can keep the lines of communication open or stay in constant contact with anyone at anytime, just about anywhere in the world. You can call, talk, track or text message when you have the right, GPS system, computer, smart phone, I pod, television, blue tooth ear piece, Nintendo DSI, mobile devices or some other…
How often do you get a text?
On the other hand it is hard for some to just "be" in the moment, because they are always texting and calling someone else while in your presence. Their attention is divided between you and somewhere or some else? The quality of time spent is usually minimized. They have a hard time just being in the moment or giving their undivided attention to what's going on "right now". Having the capability to be accessible is great. But I believe it is really getting out of hand. Perhaps there should be some "rules of etiquette " honored and accountability exercised when alone or while in public or in the presence of others? And what about the teens?
Reina Hardesty is young lady now. When she was but a 13 year old teen, from Southern California, She was an amazing, creative, prolific texter. How she ever managed to get anything else done I wonder? She actually sent approximately 500 texts daily that totaled 14,528 text in one month. It is a good thing that her father had unlimited texting plan. Otherwise, at 20 cents per text his bill would have been somewhere around a whopping $2,905!!! After her parents found out they set some boundaries "no texting after dinner."
Boundaries are good they make us feel safe!
I wonder what texting almost 24/7 does as far as their overall health is concerned? How much healthy sleep can one get? How much time for homework or anything else for that matter? Is texting addicting? At what point is it considered so…
Wait there's more! Emilee Cox, another witty, vivacious, energetic, teen texter at 14 years young, smashed Reina's record. At 74 text per each hour she was awake, she texted over 35,000 text in one month. She also managed to get good grades.
Miley Cyrus who was a popular teen idol a while back, favorite hobby was going shopping. She really liked Chinese Food and watching "High School Musical with her sisters too. But apparently the famous Miley Cyrus and her older boyfriend were caught texting during Church service way back when. They thought they were being discreet "They got busted! But look at Miley now she is making some interesting videos that I don't think Hannah Montana's parents would let her watch…" She is baring before the world her birthday suit. No doubt that the many Hollywood inconsistent unstable lifestyles she has been exposed to has greatly influenced her once quite innocent wholesome behavior. It is important that we give this generation godly relationship models. These are just a few examples of why good role models are needed.
It is important that we keep the lines of communication open with our teenagers. Peer pressure is real. There is always something lurking to pull them off track. For emergencies cell phones are fantastic! We should always be concerned with what is gong on with our young people. They need guidance. The ability to stay in contact is a plus. But here too we also need to establish some "rules of cell phone etiquette." Especially for our minors before they excel to major problems. These 21st century teens have taken texting to a whole new level.
Here are a few more stats,
*Texting of this nature is nothing new. According to a 2008 Nielsen study, teenagers between the ages of 13 to 17 " to an average of 1,742 texts a month.
Sextexting is also becoming a growing trend among teens. Sextexting is when revealing photos or messages are sent across a cell phone. It is actuallly flirting with danger. You do not always know how large or who your audience really is. Teens that are caught could possibly be prosecuted as sex offenders. Unknowingly they send pictures or messages with improper content that once they have been published they cannot be retrieved. it is just not a good idea to get so personal anyway. On many occasions they have sent messages to a friend, who sent it to a friend and that friend sent it to … Right now this is even being pursued by some prosecutors to possibly be considered as "child pornography". So it is important to have a serious chat with them about being careful in this area. Nothing more than "G" rated texting allowed!
Oprah Winfrey even dedicated a whole television show to the perils of America's newest "OBSESSION" = texting while driving! Did you know that when you text or use a cell phone while driving you significantly increase the chances of having an accident? It is the equivalent of having 4 drinks while driving! You are driving with a decreased attention span. It is called "Distracted Driving! " You are not only putting your life in jeopardy but the lives of many others as well! The show is inclusive of many who have experienced the consequences of someone using a cell phone while driving. The statistics of the many casualties are mesmerizing and alarming!
Ms Winfrey asks that everyone designate their car as a '"NO PHONE ZONE!" She goes so far to have a campaign asking you to sign a contract agreeing to do so. The contract is available on her website! During the show one mother is interviewed. Her story; As she approaches her home after a Dr.'s appointment she sees a little girl lying in the streets surrounded by a crowd! She sees a mangled bike… Much to her dismay the distraught mother realizes it is her little girl and the emergency crew are attempting to pull her clothes off ……. The little girl was "15 PEDALS " FROM HER FRONT DOOR! The driver was on her cell phone! After intensive care in the hospital two days later her beautiful little girl dies…
This is one of many. This show is a must see!!
Texting while driving is also hazardous. No sneaking a text in because no one's watching. Watch the road! Another big, No! No! We need to be in contact but we also need to give them guidelines. I think that a simple contract might possibly be a viable solution. If they are old enough to have a cell phone they should be responsible enough to make a contract that is reviewed often and renegotiated when or if necessary. Hmmmm possibly limiting their calling by giving them a restricted calling plan? Knowing that you are going to randomly review their messages, Hmmm…This really is to let them know that you care enough to take the time to show that you are concerned and they matter. Of course they won't see it this way…
In this high tech society it may be hard. But, keeping the lines of communication open is important! Let them know you are there for them and they matter! Give them kudos whenever the opportunity arises. It is crucial and beneficial to make sure that you take the time to spend quality time with them without a television, computer, smart phone, I pod, CD player, blue tooth ear piece or some other distraction… Having some great one on one personal quality time is a most. By the way giving them some healthy boundaries helps them feel secure. Giving them boundaries and restrictions lets them know that you care enough to say "No!" and mean it. They might not like it all the time but you should be more concerned about what is best for them rather than what they want? If they have strayed into the jungle of this world; It is never too late to help them turn their lives around. There is no POWER stronger than TRUE LOVE! They so need a dose of true love. You should be a parent before you are a friend to your child. If you are a friend you should model and uphold God's standards to your friends. Your children will grow up soon enough and can then do however they please. But the modeled godly principles will have a long lingering effect upon their conscious. You may lose and gain some friends in the course of life when you take a strong godly stance but in the end it is worth it. Either way you will have been a good friend… As believers our first priority and agenda should be to say: "it is written!" Not to hurt but to bring forth spiritual, emotional and physical healing Nothing is more precious than time! It goes by really fast. Really get to know your teens; just maybe they won't feel the need to take up sextexting?
God knows your thoughts, motives, desires and intentions. He even knows why and what you are praying for before you make your request known! God's omniscience is often overlooked. Omniscience means God has universal awareness, understanding and insight. There is nothing that is said, thought about or done, anywhere or any place that He is not aware of. Omnipotent means God virtually has infinite unlimited authority or influence. Omnipresence is another attribute that solely belongs to God. God is everywhere at all times. How do I access the Father? Jesus is the door. Jesus is the way to the Father! It is through prayer we communicate with Him. Once you truly commit your life to Jesus Christ you are adopted into the family of God. He is the one and only Almighty Sovereign God!
Did you know that prayer is the key to your relationship with the Lord? Prayer is simply communication with God. Prayer is a supplication or expression that should be expressed earnestly and sincerely. Prayer is often sometimes inaudible. God tells us in His Word that we should "pray without ceasing." Prayer in this circumstance is essentially a state of mind. God even tells us to go into your closet and close the door and pray to your Father who is unseen. "Then your Father who sees what is done in secret will reward you." He can open doors no man can close. GOD IS SO GOOD!!! Prayer time with God will give you a healthy and clear conscience. Prayer is not always asking God for something. We should readily thank God for all He has done when we pray. "It is in HIM we LIVE and MOVE and have our being!" Acts 17 God is truly worthy of our honor, thanks and praise!
If you are a child of GOD you should relish your personal prayer time with your Father. Abba Father God is totally aware of what we need as well as what we do not need. This is why it is so important that we are honest and sincere when we call upon His name. Remember prayer is not always asking God for something! It is not something we just do in the presence of others to get their attention. But when others are in attendance you should include them in prayer. Prayer is not just mere words we utter repetitively. Prayer is not a time to just let those who are present know how you feel. The effectiveness of prayer is not determined by the cadence, tone or volume of your voice. It is not just a time to just emotionally charge others. It really is the content and posture of your heart that concerns God. To humbly and sincerely usher oneself into the presence of the Lord one must relinquish self. Any unconfessed sin hinders your prayer encounter. With God you must be transparent and real! When you truly enter into the presence of the Lord it can change the unchangeable. Prayer can heal a broken heart, life home, church, school, business or relationship. The things that are impossible with man are possible with God! "Oh give thanks unto the Lord for He is GOOD and His mercy endureth forever!" It is important when we pray, that we pray, God's will be done in our lives. For He is our everlasting Father!
The prophet Jeremiah kept in constant prayer with the Lord. Jeremiah was called to remind Israel of the consequences of disobedience. Jeremiah fervently reminded them of their immoral behavior. The religious establishment plotted to silence Jeremiah. Jeremiah was discouraged. to the point he began to wonder why he was not allowed to just die in his mother's womb. In his despair Jeremiah cries out to the Lord. He tries to keep quiet since he is constantly mocked for proclaiming God's Truth. They did some of everything to Jeremiah. But The Word of the Lord is so vehement in his soul that he cannot contain it. This is when he says "His Word is in my heart like fire. A fire shut up in my bones." Jeremiah knew that they were waiting for him to slip. They often tried to entrap him. Jeremiah was maturing as a prophet. He knew that the Lord wanted him to continue. He even went so far to tell them if they put him to death that his innocent blood would be on their hands.
When the Lord gives you an assignment it is very important that you keep in constant communication with Him. Embrace the "CALL" He has upon your life regardless of who or what comes against you… You can expect to be rejected, misunderstood and overlooked… You can expect people to come together against you… Keep looking to God. Abba Father God will keep every one of His promises! When pressured to conform it is important to be transformed by the renewing of your mind by the Word of God. Stay on the Narrow Path. God in His time will bring everything to the light. God will never lead you to do anything that goes against his principles. Jeremiah's life demonstrates how important it is to remain faithful to God. Sometimes we must forego the support of others rather than disobey God. He will lead, guide, direct and protect us. Prayer is the key to help you stay focused when or if you are ever faced with such a situation.
Did you know God cannot ever be manipulated? There is a big difference between uniformity and unity! It is not necessary to manipulate situations or people to get your way. This is why it is important to pray and ask God if something is in His will for you. God allows many things. But He will work it all out for our good as we remain faithful to Him. He did not create us to be robots. He told us the weapons would be formed but in the long run they would not prosper against us. We are to be the Designer's Original. We are to trust God. Proverbs tells us there is a way that seems right to man/woman? But the end will eventually lead to destruction. Did you know sometimes your way may be out of the will of God? To prevent this make sure that you consult Him often. Abba Father God always knows what is best. You will only hinder the ultimate plan that God has for your life. God wants us to be loyal and disciplined. Daily worship and prayer is crucial. Meditate upon His Word. Remember "Praying without ceasing" is a state of mind. This will strengthen your daily spiritual walk. God will also sharpen your ability to discern!
The Scriptures clearly tells us that the prayers of the righteous are powerful! Life is full of snares for the believer. Wide road travelers are plentiful. Fewer desire to travel the Narrow Path. Always Remember; "THE WHEAT and the tares are growing together…" It is in the end that GOD will do the separating. When we lift Holy hands to GOD we acknowledge and invite HIS presence! We serve an all knowing and wise God! Denial will keep you in the dark. Honesty really is the best policy! God's angels encamp around those who have committed themselves to His will and His way. ABBA FATHER GOD IS OMNIPRESENT and is with us always & forever!!! This is why it is necessary to know HIS WORD; for it is so marvelous! God will direct you through His Word. He will even warn you. God is faithful! He is the ultimate Father He will provide a way out of no way. Personal as well as corporate "Prayer Time" are essential to the body of Christ. We must learn to relinquish our will and strive to choose God's way.
Did you know that Jesus withstood great persecution and mistreatment? They even called Him a devil. They constantly misconstrued His teachings and His Word. The enemy is the father of lies. He always cloaks or distorts the truth! He always mixes Truth and error. That is when you know that something is not of God. But don't be dismayed it will only last for a season. Oh! But remember "What a Friend we have in Jesus!" We are to carry everything to Him in prayer. Remember Jeremiah? Sometimes not responding at all is a good idea. But we can always internally rejoice sing and know through CHRIST JESUS; Victory Is Mine! "Through patience possess ye your soul!" Exercising your spiritual muscles will strengthen your walk. God never tempts us to do anything. As you take time daily for your personal worship you will begin to respond differently. Practice daily "praying without ceasing!" This keeps us focused on GOD. To be a disciple means you actually learn how to discipline yourself through the power of The Holy Spirit to respond in a way that pleases God. You embrace repentance in lieu of accepting denial.
You must begin to exercise self-control! You cannot please both God and man/woman. God's way is always the best way. God's weapons are not carnal. God tells us to "pray for them that despitefully use you!" You see it is really not about how things appear to others. What is important is what God knows! No one can undermine our character in the eyes of God. Abba Father knows everything about everyone. He always knows the posture of our hearts. Remember He knows the TRUTH! He also knows when something is not true! He knows absolutely everything! FOR HE IS TRUTH!!!
The time we spend here on earth is relatively short in comparison to the time we will spend in eternity with God. There is no need to be afraid. But you must be aware evil is all about us. We are living in a spiritual war zone. God can and will protect you from all evil. Remember the disciples sample prayer? God can and will deliver you from all evil plots… You can genuinely smile or not respond improperly in the midst of trials and persecution. This does not mean that you are in a delusionary frame of mind. Also, this is quite the contrary from being unstable or weak. The Lord will show you what is happening around you.
"Walking in Meekness is being empowered under the control of Almighty God! This does not mean that you are being self-righteous. It means your focus is on God rather than the situation. Your character will be strengthened, and your Faith and Trust will be renewed. It will also flourish. Remember with Jesus as The Conductor life becomes a symphony! God will free you! Jesus really did die for us to live differently. This is why His Word tells us "Be very careful, then, how you live-not as unwise but as wise, making the most of every opportunity because the days are evil. Therefore, do not be foolish, but understand what the Lord's will is. Do not get drunk on wine, which leads to debauchery. Instead, be filled with the SPIRIT! Speak to one another with psalms, hymns and spiritual songs. Sing and make music in your heart to the Lord, always giving thanks to God the Father for everything, in the name of our Lord Jesus Christ." Colossians 3
The majority of the work of God's Church is "Beyond The Walls." Yes, the work within the walls is important. Many work within the walls. Many live to please those within the walls rather than live to please God. I want to share something with you it is a lot easier to please God. God positions His children in different places. "The earth really is the Lord's and the fullness thereof the world and them that dwell therein." It is not necessary to jockey for a position when you know that God has a place in the body for you. We must continue to pray for those who are shackled by sin within and without the walls. Who really do not know that the gates of Hell will not prevail against God's True Church. This scripture is not talking about the physical structure. We the people are THE CHURCH OF GOD! There is not one iota of doubt in my mind that I am GOD'S child "SAVED" cleansed, sanctified and set free by HIS marvelous Grace! There is POWER IN THE cleansing BLOOD OF JESUS!!! If you really know Him you should feel the same way. I praise & thank God for a "Solid Rock" foundation. It is an inexpressible comfort when you have a real personal encounter with the Lord. God is so great! Praise God for His Word.
Did you know that there is only one true Church? If Jesus came to your home would He be welcomed? If He came to your job or your place of business would you acknowledge Him? Honestly ask yourself if Jesus came to your church worship service would He really be welcomed? Perhaps, only if He were to tithe? Perhaps if he dressed how you think he should? Are you sure of what kind of heart you have? Perhaps if he would conform to your order of service? Only if He sits where you think He should sit? Would you betray Him like Judas? Are you really nice to everyone? Remember when He threw the money changers out of the Temple? They had lost there way. Jesus said that His Church should be a House of Prayer! Not den of thieves. They were so obsessed with the money, Jesus overturned the tables… Did you know that Jesus can provide and will provide for everything you need without manipulating others to give out of guilt? I believe He did say that "HE WOULD SUPPLY ALL OF OUR NEED according to HIS riches in glory by CHRIST JESUS." Not some but ALL!!! Remember "Needs and Wants" are not always the same…
God welcomes repentance! Repent means to change. To turn your mind, heart, actions, body and soul in the direction God is leading. To abandon the prideful direction of having to do things your way and humbly move towards God. You must be willing to admit it when you are wrong. GOD CAN MAKE YOU WHOLE! To embrace Truth pleases God. God really wants us to live victoriously. Remember He is omniscient, omnipotent and omnipresent. God is there for us/you. God has a plan for the lives of each of His children. So, there is really no need to be jealous or fearful. Stay focused on the Lord! "He's Able!!!" Your position in the body is the capacity in which you can function. HE knows who and if we/you are HIS Child. By the way "He is not a respecter of persons." God really does know and see all that what we do everywhere. It is much better to just want the things that God wants you to have, to daily commit to Him and desire to live out HIS WILL in your life!
We are to daily; "CONTEND for the FAITH!"
There is much peace when you really know you are walking in the path of RIGHTEOUSNESS! How will you know when God is leading you? You know that you are not walking alone. Christ Jesus has imputed His righteousness to us. This is why it is so important to pray and obey! This will help you not get sidetracked by what others say or do. Know that God has power over darkness. Stay on the Narrow Path! Again, it is during your personal Bible Study & prayer time you can be refueled and prepared for the fiery darts. God lets nothing come our way that He is not aware of. It is our responsibility to respond in a manner that pleases Him! This will give you a clear conscious. Remember God's weapons are not carnal. If you don't stand for God, you will fall for anything! When you are adorned with God's full spiritual armor the shield of faith with extinguish all the flaming arrows of the evil one. Just exercise patience and pray. God is the author and finisher of our faith. He has given each of His children a measure of faith. "Therefore, since we have been justified through faith, we have peace with God through our Lord Jesus Christ, through whom we have gained access by faith into this grace in which we now stand and rejoice in hope of the glory of GOD…" Romans 5
YES LORD!!! THROUGH CHRIST JESUS VICTORY IS MINE!!!

When God created marriage he intended for it to be beautiful. It was designed for companionship. Marriage was not meant to seem like a sentence. It was not meant to be full of on going drudgery. Nor was it meant to neither suffocate, smother, nor repress each others unique individuality. It was made so the realization of "two becoming one flesh" could be realized. It was meant to help mature and grow a man/woman in a husband/wife relationship. To learn how to love, submit, commit, respect, and learn together what it means to work through and out of difficulties as well as enjoy great experiences within the confines of a committed relationship. Having healthy good communication is an important component within a good marriage. I want to encourage you to make it a priority to learn how to effectively communicate to one another. To know where one another are, to consider each others opinions, to be objective and express your self freely. It is important to make a conscious effort to treat your partner with respect. This does not mean that you have to agree on everything. This communicates I care enough to take the time to really get to know you. Having each others best interest at heart is also important. You should also be able to express your concerns if you feel they may be making a wrong decision. When expressing yourself say "I feel" or "I think" in expressing your point of view. You also want to learn to admit when you are in error. No one is right all the time. Part of being a good spouse is saying and doing at times what no one else will. You both have a responsibility to fulfill your commitment to one another as well as to the Lord.
Marriage was really designed as a partnership to help you become all that you were meant to be. Many couples often live as strangers. Within the boundaries of marriage you should grow to be able to spiritually, mentally, emotionally and yes physically openly learn to express your deepest inner thoughts in a healthy way. It is important to really get to know this person you have committed to. Ask yourself do you honor God in your relationship? Is submission a part of your marriage? It is important to include and seek the Lord's direction and trust Him to teach you how to build a healthy relationship. It is never too late to start if you have not already. Does your marriage include intimacy? God our Creator is a God of order. You should never get to the place where you think you do not need to consult the Lord.
God made the heavens and the earth which were spoken into existence through His Word. The Word became flesh and "dwelt among us". The Word as revealed in the scriptures tells us He is Jesus Christ. (See John 1) After creating the man from the dust of the earth God took the man He had created and placed him in the garden to take care of it. The one thing that Adam did not have was a companion "a suitable helper." All the animals that God made already had partners. No doubt that Adam was brilliantly intelligent. Adam personally named all the animals. God caused Adam to go into a deep sleep and from within Adam He took one of His rib bones and made him a woman. She was taken from within Adam to be with Him as his God given partner. Someone to share his life with. Adam named her Eve. Initially they were open and not ashamed. They were even physically naked. It was not until after they had disobeyed God that they actually realized they were naked. (See the rest of the story in Genesis)
We are all naked before God. He knows us from the inside out. God is Omniscient meaning all knowing. There is absolutely nothing He does not know. Think about it for a moment, does not our Creator/ Manufacturer know our intended purpose? So why is it we do not consult Him whenever a problem, situation or issue arises? You listen to everyone else? God did not intend for us to look to the world for a marriage model. This is one of the major reasons why nearly 60% of marriages don't succeed. I have been observing marriage relational dynamics for many years. No two marriages are alike. We are all very different. But God's principles must be included if you really want your relationship to succeed.
One of the biggest problems in marriage or any other relationship really is poor communication. To communicate means to convey a thought, idea or relay information clearly. To transport information so that it is satisfactorily received or understood. Listening is crucial; it is a necessary component when one desires to effectively communicate. Communication is both verbal and nonverbal. Good healthy communication manifests when you are able to openly connect with who ever you are trying to communicate to.
Many problems and issues arise, when the time is not taken to communicate directly to each other this only further compacts the situation. If you have not taken the time to develop intimate communication with your spouse now is the time to get started. How do I do this? Stop hiding behind issues and past hurts. Get over them. Stop hanging on to the things that you cannot change. This does not mean that you forget. It means that you no longer hold whatever has happened against them. You instead choose to become wiser from whatever has transpired. When past issues become current issues what do you do? You must deal with them. Don't allow too much time to go by. Confrontation in marriage is important. Otherwise the issue will become cancerous and nibble at the core of your relationship. The marital relationship was really designed to encourage transparency. This encourages and develops trust and intimacy. Intimacy will give you a responsible freedom because you are able to trust one another. It is really important to pray for as well as with one another. In many cases there have been such poor marriage role models that you simply do not know what to do. Many people who are married are lonely. This really does not have to be. Don't settle for a superficial relationship that is on for public view. Think about it God is always present! Learn to live on a deeper level. Learn to become sensitive to one another's needs. Your needs are important but not to the extent that you overlook the needs of your spouse. Some needs have exclusively been reserved to be met only within marriage. This does not mean that you can, nor are you responsible for the fulfillment of all of their needs.
Don't just assume that your spouse knows something, or is happy or….. Many have just not learned the benefits of being open in marriage. (This is not at all the same as having an open marriage. In that case why marry at all?) It takes time to develop and build effective communication. How well do you really know this person you have committed to? Being open is the catalyst that ajars the door for developing effective communication. One must learn to listen as well, in order to effectively communicate. Don't think short term, think long term. Get to know this person that you have committed to love, honor and …….. Or was that too just for the people? Don't always mentally construct your response or rebuttal as you listen. Let it be your goal to attentively listen to whatever your spouse or anyone is trying to convey to you. If you are really interested in improving your relationship you must also learn how to listen. Taking the time to listen attentively to how your spouse feels validates that you care, value and are genuinely concerned about them. This helps them to open up. Remember, God intended for your spouse to be your "helpmeet". Listening effectively is an art. The next time you talk to them really listen. Check yourself out and see how well you listen? If necessary repeat what they have said to confirm you heard correctly what they were trying to convey. Don't always personalize everything they say. This will help you dispel erroneous and distorted conclusions or assumptions. Effective listening says you really want to hear what is being conveyed.
A good strong marriage or any other relationship for that matter consists of good communication. You do not have to agree with what is being conveyed. Sometimes just being a sounding board is necessary. You want to create an environment in which you do not have to feel like you are walking on egg shells. A major complaint in marriage is that my spouse does not understand me. Do you understand your spouse? Don't make it a habit of always waiting until you are angry to fuel your ability to say how you feel. Plan ahead a time when you together can talk about whatever concerns you. Here is the opportunity to acquire some self-control skills. Think about it. Flying off the handle is really letting someone control you by remote. In this case your emotions only get the best of you and you impulsively say a lot of stuff that you can't take back. You have actually stored it up, and bottled it up, to the point that it has fermented and become toxic. When this is the case it often results in flaring hot tempers which just usually yields more hurt feelings. If this is the case change is necessary in order to develop a healthier way to communicate.
The scriptures tell us "to be angry and sin not." God does not tell us to do something that is not possible. Think about it now that you are calm and centered. Your feelings are important; they do need to be validated. Exercising self control strengthens your ability to not let your feelings control you. You should really want to create an environment where both of you can openly share how you feel. You also want to be able to freely express yourself even when you don't agree about something. When you are always usually fueled by anger to express yourself it often leads to a breakdown or barrier in the relationship. Please don't use that "nobody's perfect" excuse to justify your ranting and ravings. Self control is a virtue. This does not mean that you stuff how you feel and just let any and everyone walk over you. It means that the majority of the time you choose to decide how you want to respond or not respond or simply just overlook. Rather than to just simply react. Don't make everything an issue. Just observe what happens when and if you go off. Does it get the results you want? Do you really feel better? Or in fact have you just created another barrier? Sometimes no one wants to confront you and tell you if this is the way you are… Confrontation is a healthy part of communication. Constructive criticism really is a good thing. Getting the Lord involved always helps. He is always there. But you are given the free will to choose. You build self control as you exercise it in your life. This also helps to foster an environment in which you can build a healthier stronger marriage. Don't ever take one another for granted. If you have; change it. You do not have to continue to live with dysfunction. The correct way to point the finger is in both directions. The good thing about God it's never too late to change. Are you happy with the way that you communicate with your spouse? Is there room for improvement? Take some time and think about it? There is always room for improvement. Don't let pride take the forefront in your relationship.