Ezekiel models a godly lesson to the people
Ezekiel was a wise prophet. He went so far that he actually humbly acted out with great dramatization the need to be obedient. He personally modeled a thought provoking godly message to the people. To prove his point, he himself laid bound on his side facing a clay model of Jerusalem for 390 days. He ate a simple meal of wheat, barley, beans and lentils, millet and spelt baked into bread cake weighing about 8oz, that was cooked on cows dung.
He then turned to his other side and lay there for another 40 days. This was an additional reminder to remind them of their 40 years spent wandering in the wilderness. Ezekiel went to great lengths to get their attention. He earnestly wanted them to return to the Lord. He even shared his vision of the corrupted Temple. They were experiencing a "famine of righteousness."
There was absolutely no doubt that the "hand of the Lord" was upon Ezekiel. The Lord gave him graphic picturesque visions. The people however still simply refused to listen. Ezekiel personally experienced "The GLORY of the LORD" on many occasions. Over sixty times throughout the Book of Ezekiel he repeated "Then they will know that I am the Lord." Ezekiel was known for his strangeness. He took grave measures to demonstrate his dedication to the Lord.
The many prophets before him had also been often ignored. Their unfavorable messages were overlooked and thought of as negative. Yet despite the odds God kept, sustained and strengthened them. The Lord said to Ezekiel; "Son of man, stand up on your feet and I will speak to you…" He said "Son of man I am sending you to the Israelites, to a rebellious nation that has rebelled against me; and they and their fathers have been in revolt against me to this very day. The people to whom I am sending you are obstinate and stubborn…"
The Lord told Ezekiel to speak HIS WORD to them whether they listened or not. Ezekiel was given a scroll to eat. As he ate it, he said "So I ate it, and it tasted as sweet as honey in my mouth." They simply just did not want to receive the message that Ezekiel presented to them. God's Word will yield conviction but there is a savory lasting sweetness when digested. They could not see how they had allowed the world, bureaucratic politics and its foreign customs and ways into the Temple. Ezekiel was able to experience the "Glory of the Lord" because of His obedience.
GOD is so AWESOME!
Many of the ways of the world have nested themselves in the midst the Church of God
Today it is really no different, the world and society in which we live continuously attempts to embed its principles within the people of God. To make acceptable what God has said is not acceptable and to cloak and present itself as though one is practicing unconditional love. Yes, "God is Love" but He is also a just God. According to Nahum; "The Lord is slow to anger and great in power, He will not acquit the wicked." Deception is all about us. Today because of it we too are experiencing a "famine of righteousness."
God's principles for life and living are continuously put on the back burner. Ezekiel is such a good example because he had a real concern for the abuse that was taking place within God's Temple. Sin was rampart among the people of God. Many of the leaders had simply lost their faith and were trying many alternative ways. They wanted the accolades of the people over the favor of God. Ezekiel was shown firsthand the "wicked and detestable things that they were doing." They had banned together and plotted wickedness. They had embraced and accepted quite worldly practices and worship that was not acceptable to God. They had allowed the world into God's Temple. The Glory of the Lord departed from the Temple.
True Worship
Pray all throughout worship. Manipulation does not move the Lord. Worship should never be about theatrics. There are many different modes of worship. Know this, God's Holy Spirit is never not aware of what's going on anywhere. This is true even if there are all types of emotional outbursts. Grief, sadness and the light or heavy normal burdens of life can bring forth sadness and tears. When this happens pray and place your focus upon the Lord. A sweet gentle release can come about. " Rejoice in the Lord! Again I say rejoice! " For our God is omniscient and therefore always knows about everything and everyone at all times. Peace, joy, meekness and self control are fruits of the Holy Spirit.
When deliverance is needed there will be all sorts of frantic emotional outbreaks. But this is not praise it's pain, burdens and suffering… One must be led by His Holy Spirit to know and discern when and when not to respond. It is also a time to pray, focus and intercede for chains and depressive burdens to be broken and lifted… It is during deliverance we petition and evoke the infilling presence of the Lord to intervene and cast out doubt, fear, torment, pain, demonic influences, and anything that is not of Him… This is a time for deep intense fervent intercession. This is not always apparent to onlookers. For fervent prayer is also being in a focused prayerful state of mind… Always keeping in mind God is never far from us… YES, do praise and thank our LORD GOD when deliverance comes forth. For HE is the ONE who gets the GLORY!
It takes courage to "STAND!" upon the principles of GOD!
Yes, we can freely worship and praise the Lord. However, we should always be mindful that our worship & praise is to God! Our almighty fortress God is forever worthy of "True Worship." We need to daily ask for the infilling presence of His Holy Spirit. Yes, this world is on a "slippery slope". Yet, we can still depend on the Lord God to keep us safe even in the midst of an unstable world. Even when we know this world is experiencing a "famine of righteousness." Therefore, stay on, the " Narrow Path " that has fewer travelers. It is very important to know that despite how things appear; "God is always ultimately in control."
Stay focused upon the Lord; don't become distracted
Ezekiel again is a wonderful memorable example. He displays how God may require you to do some things and give up some things. Some of the customarily practiced traditional behaviors should be abandoned. Being those things that distract from who God is; rather than welcome His presence. Worship should not be out of habit or simply a learned behavior. It is a natural expression of praise, thanks and appreciation towards God. From a carnal perspective many simply cannot comprehend this. They do not see that many hinderances have been adopted… When God reveals something to you respond or do not respond accordingly. Looking through the lenses of one's spiritual eyes you can better grasp the spiritual significance of the action.
God always leaves a remnant of His people. He always has something better for us. There is always more with the Lord. He wants us to grow in His grace, wisdom and knowledge. He does not ever want us to be stuck in mediocracy. He wants to manifest and multiply the Fruit of His Spirit within us. This is why it is so important to know firsthand the Word of God for yourself. This way you are not just towed along with whatever is going on. Sometimes we are to observe. God's Word is rich and powerful. It contains a plethora of lessons of disobedience, betrayal, rejection, spiritual warfare, power, and love. Christ Jesus became the Word wrapped in sinless flesh. He conquered sin in the flesh for us all. True victory is always found in the Lord and abiding within His principles.
God sometime requires us to do some seemingly strange things. Sometimes we are to observe and pray. When God's Spirit is with you, you can expect to at times to be persecution, ridiculed, misunderstood or rejected. It is in seemingly hopeless situations that God is able to do a great work through you or to you. We are to remain disciplined and alert. There is nothing more important in life than your relationship with the Lord.
Benefits of the believers faith
Our faith, hope and trust must always be in the Lord. Jesus Christ's life, death, crucifixion and resurrection were for a great purpose. It is because of Him we have been bestowed with eternal life. It is by faith we walk in obedience to our professed salvation. Without faith it is impossible to please God.
Life as a Christian comes with a plethora of benefits. As we embrace and implement the truth of His Word we spiritually grow. Hebrews 4 tell us, "For the WORD of GOD is living and active. Sharper than any double-edged sword, it penetrates even to dividing soul and spirit, joints and marrow, it judges the thoughts and attitudes of the heart."
Each day is a precious gift from the Lord. We should always be able to find something to be thankful for.
We as believers are to live our lives in a way that is pleasing to the Lord. This should be our first priority. In the Lord we can forever strive and thrive! Nothing in all creation is hidden from God's sight. Everything is uncovered and laid bare before the eyes of Him to whom we must give an account. We are to always contend for the faith! Daily we have the opportunity to grow in His grace, wisdom, knowledge and understanding. God always has a personal interest in the lives of His children, even when there is a "famine of righteousness."
HALLLELLLUJAH PRAISE GOD!
~ Healing Begins in Your Heart and Your Home! ~
Part 1
CHRIST CAME TO SET US FREE!
"It is for FREEDOM that CHRIST has set us FREE. Stand firm, then, and do not let yourselves be burdened with a yoke of slavery." Galatians 5
Seven IF's to healing your heart and home!
IF You really want healing to begin seek the LORD above ALL else. You cannot change what has been, but YOU CAN start afresh TODAY.
IF You want to start healing this next generation think about what you do and say in front of them. Apologize for what has been and help them get to a better place. It's never too late to start anew.
IF You raised, or are raising your children by yelling, screaming and cussing at them guess what? They will probably do the same thing. They will seek to dominate and control others…
IF You hit them upside the head and slap them in the mouth; guess what? You are instilling anger within them. You are making them a slave to sin. This is not all appropriate or necessary. It is more a reflection of your lack of self-control than their behavior.
IF You are beating them to death; guess what? You are really, actually beating the natural life out of them. You are replacing it will stress, anger, hate, insecurity, and rage. You are actually shutting them down and causing them to become violent and pushing them towards seeking physical hitting and abusive ways that create even more inner conflict. This further serves to give them poor coping skills which makes them feel unloved. It sets up an inner unhealthy emotional environment that welcomes addictions and very little self control. To name a few; Addiction, Alcohol, Drugs, Overeating, Undereating, Promiscuity, Homosexuality, Adultery, Fornication, Unfaithfulness, Stealing, Lying, Fighting and Violence. These are just a few of the results… Their way of being is now obsessing and learning to dominate and control rather than exercise Self-Control and become FREE!
IF You are calling them out of their name, talking bad about everyone else and constantly putting them down: guess what? You are helping them have an identity crisis as well as low self-esteem… They will see themselves as you express yourself to them. They will have poor opinions of others as well. They also will feel lesser than, rather than equal too. Children are NOT your slaves or possessions and should not be treated as so regardless of race, creed or color… Teach them respect by being respectful.
The Good News is;
You can become FREE! You can begin to heal your heart and home!
IF You have done none of the above; guess what? There is still room for self improvement. As long as the Lord has us on this side of heaven it is to grow in His Grace. God really can help you build and establish a healthy, loving, safe, balanced as well as fun secure living environment. A place for all to grow and flourish. But, you just have to be willing to put in the time and effort. Always invite the presence of the Lord all around you. Your home enviroment will be whatever you make it. When you are truly willing to make some changes there are unlimited possibilities… Get busy!
Christ Jesus overcame, sin, death and the grave so we could live better well-rounded lives. True success is inclusive of obeying God and daily embracing His principles.
Know God and His Word for yourself. God really does have a purpose and plan for each of our lives. But it is your choice to daily seek him above the ways of this world. "DRAW NIGH TO GOD AND HE WILL DRAW NIGH TO YOU!"
There IS ALWAYS HOPE in the LORD! Together you can move forward towards healing. You really can be healed, delivered, restored and set FREE!
"Greater IS HE that is within you than he that is in the world…"
http://alpha7.org/2018/07/20/healing-begins-in-your-heart-and-your-home-part-2/
Growing and maturing beyond resentment
Part 5
Time is precious and many prefer to spend it unhappy and tethered to their pain. Not because they want to but because they have not chosen to reach to something greater than themselves. First you must remember and truly believe, "I can do all things through Jesus Christ who strengthens me!" Now begin to shake it loose! Don't just say it; do it!
God has a better way! Introspection is healthy when you look inward to attend to your part of the problem. Rather than merely find fault with the offending party you desire to seek and to resolve your own inner conflict. If you have been victimized know that the offending party has responded to you foolishly and irresponsibly. Your desire is to grow beyond the pain and or shame of the experience and mature moving forward from the painful "Life Lesson" on to another level of understanding. You have now learned how to better guard your heart and keep yourself out of harm's way. You now will focus upon concentrating your efforts to get better and doing things differently.
Hmm, you just may even elect to take a Self Defense class to further build your confidence.
You cannot change what has happened but you can step out on Faith and really trust GOD!
Let love arise! There is no emotion stronger or more powerful than love. "God is love!" Few really understand what true love is… There is absolutely nothing that God is not aware of. He knows everything that has ever happened to you and everyone else and He still loves you. Nurture your desire to live to please God! This of course is more easier said than done. Keep in mind God created you and He has a purpose just for you. No matter how similar we may appear He breaks the mold every time.
You are The Designer's original. Strive to become the "Best You!" Therefore diligently seek to discover His true love that only comes from Him. Embrace it and it will ripen and mature within you and the Fruit of His Spirit will continue to multiply and manifest within your life. His Light will begin to shine even brighter through you. However, pride must step aside and humility must come to the forefront. How? By exercising discipline and self-control. Know this; "Greater is He that is in you than he that is in the world!
I will say this again; Time is precious and life is too short to spend the majority of it unhappy and full of resentment. Do not let others pull you into their unhappiness. Instead place your focus and trust upon the LORD. HE wants you to be strong, healthy & happy. Life will always present its challenges. Invite God into the messiness of every area of your life and allow Him to help you become "more than a conqueror." Why? Only, "He can give you His Peace that surpasses the understanding of man." This is also why we all so need Jesus Christ as Savior & Lord! "He came that we might have life and have it more abundantly" in every way!
You can recover from resentment. Let go of that load and yoke up with the Lord. He can balance and lift your load. You have to trust God enough to let Him replace that void. So commence to take those bricks of resentment off your back and begin today building a better future taking control of your emotions. You can not make someone else choose happiness. You cannot make them be loyal or committed to you or to the Lord. But you can commit yourself to the Lord! You can build your hope and trust upon the Most High God! I assure you that you will become a lot happier!
Now since you "get it!" Get busy nurturing yourself and start moving forward to wholeness today because tomorrow is not promised. With the Lord by your side;"Be as wise as a serpent, and harmless as a dove" Matthew 10. Keep moving forward towards wholeness helps you release what has been and make way for what will be. Keep stepping towards growing and maturing beyond resentment! Allow God His place within your life so His spiritual fruit can begin to internally ripen within your inner being. The Fruit of His Spirit is; "love, joy, peace, patience, kindness, goodness, faithfulness, gentleness and self-control." See Galatians 5. Forgive your self, let go of the pain and move forward. As you choose the path of freedom and wholeness you can begin to enjoy life leaving the resentment behind! God has a plan for you and He does not want you bogged down in resentment. Now that you "get it" let go and really let God!"
Growing and maturing beyond resentment
Part 3
The Word of God teaches us that "We are more than conquerors" When we conquer something we master it! We become better because of it, rather than letting it overtake us. The Word is "Alive & Powerful!" It is a mighty spiritual weapon that cuts and yields healing! It is effective when we believe it, embrace the intended principles and actually implement it within our daily lives. As we trust God the fear of whatever it is, diminishes and there goes the resentment. You can at times even smile at well learned life lesson. We are then able to begin to step out on Faith and trust God to lead us through whatever it may be differently.
How will I know that I have given up the resentment?
You will realize that you have been delivered from the resentment once you do not let it unfavorably trigger your emotions.
You no longer hold unto it like a useless security blanket that is full of holes.
You now elect to respond or not respond by instead embracing self-control.
You do not let the situation or incident dictate your feelings.
You do not allow it to trigger your emotions by remote.
You do not allow your pride to take the forefront and govern your actions. Nor do you reach for something outside of you to numb and dull your senses.
You are now committed to moving forward. Once you have genuinely let the resentment go you accept that you have constructively confronted the issue(s) head on. It is no longer acceptable to once again allow yourself to be pulled into despair.
One must commit to take the higher road and focus upon the Lord by; Shaking yourself loose & put yourself in check!
God has no grandchildren. He is the ultimate Father that always knows what is best for us. He is the Most High God. So at whatever age you may be, know that you will always need to be willing to humble yourself and submit to His Will & His Way! We submit as an obedient child does to an honorable parent but we are not to be childish. We daily strive to growing onward towards spiritual maturity. Healthy boundaries are important. You should begin reprogramming your mind to reach to God first. We must be willing to eat more "humble pie" as we embrace humility which is a part of the Fruit of His Spirit.
In these "Latter Days" many of the ways of the world have nested itself among GOD'S CHURCH. Instead of the CHURCH setting the examples they embrace and pattern a lot of their activities after the world. They allow a secular influence to take center stage. Then justify whatever they do because it is done in the Name of God. LORD HELP US! Fewer and fewer really take personal time in the WORD of GOD. The Sacredness of God is often left in the shadows. It is so very important to KNOW GOD'S WORD for yourself.
We can better build stronger benevolent character within ourselves as we submit to God's way and relinquish our own way. This is a lifelong process. God calls us to separate ourselves from this world. It is evil and sinful to think that we know better than God. Sin is what separates us from God. There is no true inner peace apart from God. We are totally transparent to God. He knows us all from the inside out. The goal is to seek to please the Lord every day. NOT to follow the ways of this world. When You do I assure you that you will be a lot happier!
"HAVE FAITH IN GOD!" For without FAITH it is IMPOSSIBLE to please GOD!
Growing and maturing beyond resentment Part 2
Resentment leaves an endless void that one attempts to fill with things that are usually unhealthy for them. You avoid confronting what is bothering you. There is a way out of this.
Marriage is the perfect place to learn properly how to deal with resentment. You two are supposed to be life partners. Like it or not you vowed to help one another become the best that each of you can be? Or were those just words? However each spouse must be willing to take responsibility for their part!
You cannot change what has happened but you can begin to learn how to "let go" of any resentment. Letting go does not mean that you continue to allow the action(s) to occur again. It means that you make a conscious effort to make some behavior changes. Insanity is; "doing the same thing over and over and expecting different results."
In a healthy marriage you take into consideration what impacts you both. You don't drain one another you seek to refuel, refresh and restore. Oneness makes you sensitive and you work together to have a healthy symbiotic relationship. You speak the Truth in Love. You seek to balance one other. You seek to create a healthy environment where you both can thrive. Where others can experience that balance as well.
Many marriages suffer because resentment is what binds the husband and wife together. Life has become a tally board of how many times they have hurt one another or allowed others to hurt them. Instead of becoming transparent and drawing closer to one another. They all too often run to their friends and seek their support rather than seeking to resolve the problem within their marriage.
There is nothing wrong with talking with your friends, relatives or having a support group. There is nothing wrong with having a therapist, counselor, life coach or any other professional service. Be sure that you are honest if you want favorable results. Just make sure that you do not relay the incident in a way that you are supported when or if you are in the wrong. This will not really help you, your family, friends nor your marriage. This does not mean that the experience was not painful or wrong! You instead seek to become empowered by the incident once you commit to resolve the related unresolved anger. Why? Because you want to be free from it. Or do you really? This means that you will have to allow the pain to dissipate that is associated with what has transpired. But it must first be allowed to come to the Light so you can properly deal with it.
You will have to build a bridge of emotional stability across it to not let it hold you captive any longer. It does not mean that you have to forget. It means that you will have to confront yourself and how you have allowed whatever it is to remain unresolved.
Embracing the Fruit of the Spirit in your marriage "Patience"

Part 4
Patience is a marvelous virtue. Patience will help you discover a deeper perspective on what is really important. It affords you the ability to have fortitude and increasing self control as you put into practice the determination to not make hasty decisions. The Encarta Dictionary defines patience in this manner; "The ability to endure waiting delay, or provocation without becoming annoyed or upset or to persevere calmly when faced with difficulties." It is not hard to see the immeasurable benefits of embracing patience within your marriage.
Embracing patience
When you begin to embrace patience in your marriage you make it a priority to think things through. Whenever either of you do become angry you should acknowledge and realize the need to activate patience. If you are not a patient person this is not at all easy. You have somewhat learned to blurt out however it is you are feeling and think later. This can cause you to say and do a lot of things that you will regret. You probably have become callous and a tad insensitive to how your spouse feels.
When your heart is hardened you don't think about it at all, because it is no big deal. It is important to know you are hurting your spouse and creating an unhealthy environment. Your spouse will not readily share with you because they dread or fear how you might respond.
Take a good look in the mirror and see if you like what you see looking back at you. Are you happy or unhappy? If you are unhappy you need to change some things, but it is up to you. If this is the case, please do not let pride continue to get the best of you. Think objectively. For example, Do you respond to your spouse the way that you would like your spouse to respond to you? If you have not been getting the results that you want all the more reason to make a change…
There is hope and there is always room for improvement in all of us. As long as the Lord has us on this side of heaven we can grow. Make it a point to admit your shortcomings and strive to overcome your weakness. We all have strengths and weaknesses. This is why self-control is so important. Yes, we can take control to the degree we are able to exercise self-control. We will also later discuss the value of embracing self-control for it is also a Fruit of the Spirit! No, you don't always get to have everything your way. Learn to become more patient. If you are angry wait until you are cooled down to respond rather than just react. Stop making excuses and begin to take control by exerting more self-discipline. Yes, you must begin to harness and control your weaknesses. This is good scripture to keep in mind "In patience possess ye your soul!" Luke 21
Make your marriage a priority
Patience is part of the Fruit of the Spirit. When you embrace patience, you also welcome intimacy. Developing a deeper personal and intimate relationship with God the Father our Creator is most helpful. This greatly benefits your marriage. Jesus Christ sacrificed His life on the cross for us. It is through Him we are able to experience the Fruit of His Spirit within our lives.
God has given us His Holy Spirit to help us and comfort us. His Holy Spirit leads us to all Truth! There is an inner deep peace that only comes from God! There is also hope in Him as well. "But hope that is seen is not hope at all. Who hopes for what he already has? But if we hope for what we do not yet have, we wait for it patiently." Romans 8. A good marriage takes both spouses making the marital relationship a priority!
Make Love a priority!
Patience and peace work hand in hand. Peace grows as we wait patiently on something we desire. Love, care and concern must be a priority. You now learn to take time when before you rushed. Remember the saying; "fools rush in." So do embrace patience. You now can begin to value your spouse for the unique individual they are. Your love blossoms. God's Fruit becomes apparent. Now your marriage begins to flourish and blossom.
John teaches us about the peace of God and its marvelous benefits. "But the Counselor the Holy Spirit, whom the Father will send in My name, will teach you all things and remind you of everything I have said to you. Peace, I leave you; my peace I give you. I do not give to you as the world gives. Do not let your heart be troubled and do not be afraid!" John 14.
The beauty of the Lord is that all His Word is true! God is omnipotent; meaning that He is all powerful. Any weaknesses or shortcomings are or can become powerless when we yield them to Him! You can then become a better you. Working together you both become stronger and happier. Remember, it is important to be kind to one another.
God wants our marriages to be fulfilling. He wants to impart His love, joy and peace and patience to us. Seek the will and way of the Lord above everything. For in Him are the answers to life and daily living. It is our choice to invite His presence into whatever is going on or happening within or around us.
It is important to spend time with the Lord each day. His Word is our necessary essential spiritual food. It enriches our lives, bodies, minds & souls. This way you stay attached to the source of all power. Let nothing separate you from God's love. Be sincere with God. For, we can call on Him at any time wherever we are. The Fruit of His Spirit naturally begins to ripen within our hearts and our marriages when we do. Come what may we do not have to be dismayed or afraid when we choose to; "Be still & know that I am God!"
There are marvelous benefits when you both embrace patience in your marriage!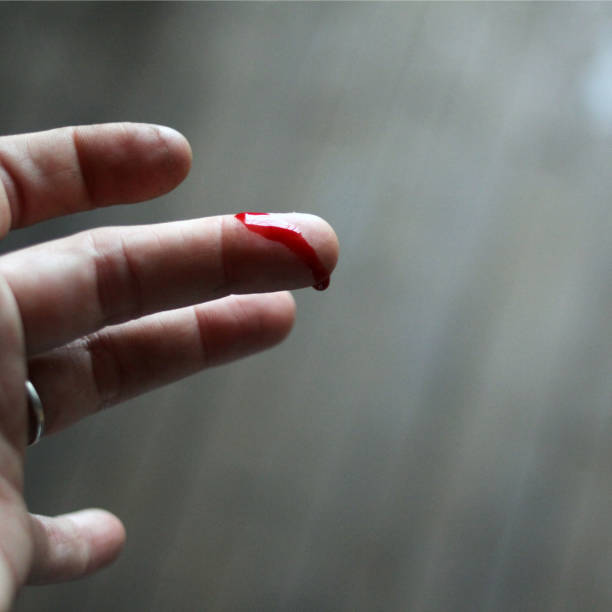 We are living within a pressure driven society. There is a myriad of social pressures that are imposed on one to make them feel the need to fit in. This can at times cause undue stress and result in unfavorable behavior. These behaviors are not readily discussed but are becoming more prevalent.
Fitting in is not easy and makes it harder to transition through the stages of youth and early adulthood development. For some it is much more difficult than others. As a matter of fact we have a growing number of individuals that are self mutilating themselves in order to relieve intense inner pressure. Self injury is on the rise.
What? Yes, they harm themselves; they are a part of the growing number that leans towards cutting themselves. Growing up can be painful and difficult. Did you know that not being like everyone else really is okay! Only you can be the "Best You!" Once you accept this you won't have to cut yourself to feel okay. Everyone still on this side of Heaven is here to learn and grow… You are like a beautiful flower waiting to bloom!
What is cutting?
Cutting is when someone takes a blunt object, pin, paper clip, scissors or a razor blade and proceeds to make cuts on their wrists, arms, legs, thighs or torso to the point that they bleed. Some will even burn themselves or harm themselves in some other way. This is usually done in a place that is less noticeable. It is becoming an increasing reoccurring behavior that can become addicting. It often goes unnoticed because the self mutilator will make excuses for the cuts and bruises or try very hard to keep them hidden by making excuses. Oh the cat scratched me, or I fell in the bushes, I slipped, or I scraped myself on the whatever… Cutting is considered an impulse – control behavior reaction.
Who cuts themselves?
Cutting is something that is done by both genders. It appears that female teens and younger women are primarily the predominate participators. However there are a growing number of guys who cut themselves as well. There are a number of reasons why they result to such drastic measures. Some cut because they know that their friends cut themselves. One viable cause that jumps out is the need for inner, "relief!" They are tormented and driven by their deep inner pain. These individuals feel and enormous amount of increasing inner pressure.
Inner pressures causes "Cutting"
Someone who is cutting can't always freely express themselves and they often feel as though they are emotionally knotted up. The inner pressures makes them feel like they are about to explode. The intense need for a release is gravely greater than one can bare. This is why they begin cutting. It brings a momentary yet very unhealthy relief. Some like the way the cuts look and when they begin to heal will reopen the cuts. They have a distorted view of themselves. Unknowingly they are inflicting a harmful abusive self injury. This can becomes increasingly dangerous if it persists. So do not ignore this once you find out it is happening. It is a plea for HELP!
You can't really force someone to stop cutting. Know that they will go to great measures to conceal the fact that they are cutting themselves.
So what do you do? Lend a listening ear and let them know that you care! Continue to encourage safe boundaries and discipline. Yelling at someone who is cutting is not very helpful. Approaching them with patience and concern is a much better method if you really want to help them. Be firm in letting them know that they need to get some relief; but in a healthier way. Allow them some time to vent…
Encourage them to seek help!
Signs of Cutting
There are a few signs that you might notice such as …………Continue Reading
Life is Not FAIR but GOD IS!
Habakkuk is a wonderful short, sweet, powerful Book in the Old Testament that is packed with wisdom. The prophet Habakkuk asks God, "Why are things not fair? And why does God not do something? He prophecies during the final reign of the Assyrian Empire and right when the Babylonians began to increasingly grow in power to control and dominate the world. The Chaldeans were being sent to judge Judah. The key scripture is: "Lord I have heard of your fame; I stand in awe of your deeds, O Lord. Renew them in our day, in our time make them known; in wrath remember mercy."
This miniature book illustrates just how powerful God is, consisting of only three chapters! God can use any situation to demonstrate His mighty power! God eventually answers Habakkuk; this is why this book is so valuable. God tells him to "Look among the nations and watch~ Be utterly astounded!" For a season God allowed the cruel treatment to take place. It is here He uses the unbelieving decadent Babylonian pagan nation to reprimand His rebellious nation of people! The Babylonians in time would also suffer punishment for their wickedness…
The Book of Habakkuk boldly demonstrates that our complete Faith and Trust must be in God! We can have complete confidence in Him! When there is much pain, sickness, trouble and distress one must turn first to God and not man! Allow Him to direct you! Remember "Trust in the Lord with ALL thine heart and lean not to your own understanding. In ALL your ways acknowledge Him and He WILL direct your path." Proverbs 3 Although we can study and learn intellectually what actually opens the door to our spiritual wisdom and understanding is our relationship with the Lord. It is so important to know God's Word! It is here through the Divine power of His Holy Spirit; The Comforter and Teacher where learning the essential keys of life resides! Despite everything that goes on in the world it is important to keep in mind "God is STILL in CONTROL!" God alone deserves to be worshipped, honored and PRAISED!
Habakkuk cries out to the Lord for help! There is very little known about Habakkuk, there is less personal information recorded on him than any other prophet. There was much going on about him. Just like it is in the 21st century today! Like Habakkuk we too can turn to the Lord in times of distress. He tells us "Therefore the law is paralyzed, and justice never prevails. The wicked hem the righteous, so that justice is perverted. Look at the nations and watch and be utterly amazed." Look how applicable this is today! Remember, although "bad things are happening to good people" God has not forgotten us! When you know that things are not right, when you know that there have been injustices against you it is important to know God in His time will vindicate you! Sometimes you just have to be patient and humbly wait! Knowing that what is important is that "God Knows," in the meantime draw close to the Lord! You must learn to put things in their proper perspective!
How often have you heard someone say; "That's not fair!" What does it mean to be fair? According to Webster's'; pleasing to the eye or mind a flawless quality; clear legible, unbiased or impartial. What makes anyone think that life is fair? Life is not fair, but God is! God is ALWAYS right! As Habakkuk says; "The righteous will live by Faith!" The Apostle Paul also says this in Romans and again in Galatians! It is also once again confirmed in Hebrews! The question is often asked; "Why does bad things happen to good people?" Really, in essence the TRUTH is only God is good!
Judah, God's people had a series of wicked kings that did not subscribe to God's way, they rejected Him and His principles they adopted the ways of the world. Judah had a young King Josiah, he believed and trusted in God but his successors did not. King Josiah tried to turn their hearts back to the Lord but it only lasted for a season. He had instituted significant spiritual reforms in Judah! Eventually they were finally invaded and taken into Babylonian captivity under King Nebuchadnezzar. During captivity they were oppressed, persecuted and their possessions were taken away. The Babylonians were a strong military force they were a nation that plundered the goods of many. Does any of this sound familiar? Habakkuk was aware that the Babylonians were being used to punish Judah. He realized that there were some things that they would experience that did not seem fair…
Habakkuk realized that the people were actually being disciplined. He prays to God on their behalf and asks for mercy. He did not quite understand why this was happening but He trusted God anyway! "Lord, I have heard of your fame; I stand in awe of your deeds, O Lord. Renew them in your day, in our time make them known; in wrath remember mercy." Regardless how things look or appear and no matter what happens God always does what is right! There are many things in our little finite minds that we will never quite understand. But we can surely always lean and Trust on an all knowing Infinite God who knows exactly what is going on! Habakkuk knew that God would triumph. We too can be reassured He will in His time vindicate us when we are sincere and faithful to Him! We must learn how to patiently wait for Him. We must focus on God and not the circumstance. Our strength and Joy comes from the Lord! Even though it may appear that the wicked prosper at your expense sometimes, in the long run they really don't !
Today when many are turning away from God's principles, When right is yoking up with what is wrong, When the world is saying this is right and the scriptures is saying that is wrong… When nothing seems to make sense; "wait on the Lord!" We never get to the point that we are not susceptible to spiritual attacks and oppression no matter how much we plan or grow spiritually. This is why we have to continuously pray and daily seek God's face. This is why we need a Savior! Praise God! Hallelujah anyhow!!!
One can be encouraged as Habakkuk reminds us how "the sun and moon stood still in their habitation!" This happened when Israel gained victory over the Amorites at Gibeon the Lord made the sun stand still, during a battle for Joshua! (See Joshua 10) Although we cannot see what God is doing we have to learn to trust Him! We should always consult God and let Him know how we are feeling even though He already knows! God will take us through the test and trials designed by man and over the landmines put in our path. Look around today and see there are many economic difficulties, families in crisis, marriages resulting in divorces, sickness, diseases and natural disasters! Know God is Able! God is here to help us endure any hardships that may arise in life! It is to Him we must look to, He is Sovereign and greater than any situation! Habakkuk concludes with an illustration of a deer! Notice how a deer can manage to scale and climb up the rugged terrain of seemingly impossible mountain and doesn't slip! As Habakkuk says: "Yet I will REJOICE in the Lord, I will be JOYFUL in God my Savior. The Sovereign Lord is my STRENGTH; He makes my feet like the feet of a deer, He enables me to go on the heights." Keep looking to the Lord! It is here in Habakkuk we find "The Lord is in His Holy Temple. Let all the earth keep silent before Him" Praise God!
When a person has an addiction it can be totally devastating. It not only affects the addict but anyone and everyone they come in contact with. They actually are an accident or a serious mishap waiting to happen. They irresponsibly put many others in danger at the risk of satisfying their own selfish desires. Their addiction often causes fear and insecurity to dominate the lives of their family and often friends as well. It often paralyzes them in a cesspool of co-dependency, inhibiting them from taking a lawful stand.
Intervention when properly initiated can be a catalyst for repentance in the addict. You see we don't really like to confront problems. Many will talk around and about rather than confront the issue. This does not lead to resolving the problem. Look around addictions are at an all time high! There ia a tendency to take the ostrich approach, burying your heads in the sand. Guess what? The problem won't just go away. We often think of love as not making someone feel bad. (Except when it comes to punishing children) But we must be careful not to unconsciously support any wrong behavior.
An addict is a devotee to whatever substance they are controlled by. They surrender their will and allow themselves to be habitually, obsessively controlled by the proclivity of their desire. Their addictive need is compulsive and they will do whatever is necessary to fulfill that need. Even if it means placing others in harms way.
Buried underneath the layers is really a diamond in the rough! How ironic? God can take their faithfulness to whatever their desire is (alcohol, drugs, food, sex, dirt(pica), etc.) and turn it to good. He can work it out! The process is really miraculous to watch. But it will never happen as long as you keep your head in the sand. God will not force His way. Remember their allegiance is just inappropriately designated.
Think about the impact on your physical health!
Do you know why it's easy to abet them in their slow but sure death? They can appear so loving and talk about the life of the party! Who needs a party? They are a party all by themselves. They are under the influence and out of control. They can be so compliant and giving one moment. But right around the corner lives Mr. or Mrs. Tyrant… They become loud, verbally abusive and obnoxious and yes often physically abusive. They can abruptly without warning embrace the reigns of violent and destructive behavior like sugar to an ant. Talk about a roller coaster! Except this ride is not very amusing. Living on the edge is their theme. Danger lurks!
Think long and hard about what kind of message you are giving to this generation. What about the children? What image do you have of yourself? Take a good look in the mirror and see what you see looking back at You! Can you even remember what it is like to NOT be under the influence? You are missing the treasures of life. You may not realize it; but your heart is troubled, and your body is stressed. Your very health is at stake.
The addict has a distorted view of Love!
The deepest emptiness and a gulf of shame awaits the departure of each subsequent binge. You feel unloved and don't really know how to love at this point. You really need a change not a distraction. But don't be in total despair. PRAY! There is hope. You can change. You see God really does make the difference. Just know you can't change them, they have to want change for themselves. But you can and should abandon providing them a security blanket in any form. PRAY! Begin to shift your focus to GOD. He's the ultimate COMFORTER. HIS HOLY SPIRIT will direct your paths as you truly learn to TRUST HIM. Begin to develop your role as their faithful prayer intercessor.
The chronic addict/abuser allows distorted freedom to his love ones. Freedom to know you can't depend on them for anything. Freedom to know that they care more about satisfying their addiction than they do for you! This erroneous freedom can cause you to take on their responsibilities. They need to feel and experience the consequences for their decisions. Oftentimes this can cause one to reach for situations and people they can dominate just as the addiction controls their life. This is where the children suffer most. They can see something is wrong! But instead of correcting yourself you try to correct them. GO figure! Since the addict has no backbone they have a false sense of their strength. Which is in fact zero. Face it this is an extreme weakness. You cannot control what you allow to go into your body or your mouth! To the other extreme, it causes them to look to someone who will stroke their insecurities. Make them feel good temporarily. They are unable to face themselves alone!
YOU REALLY NEED SOME HELP!
Tomorrow is NOT promised! You need to make whatever call is necessary to get you some HELP!
What a dysfunctional cycle! One can become enmeshed in a sea of burdens. But I'm glad there is a burden bearer. The scripture says: "take my yoke upon you and learn of me for my yoke is easy and my burdens are light". Easier said than done huh! But it is really possible. Begin to transfer this burden to the Lord. Embrace the scriptures daily to spiritually equip you for spiritual warfare. Ephesians is a book that let's the child of God know that you have been sealed and deliverance is at hand. The mighty weapons of God are not carnal. Yet; they are Mighty!
You cannot change anything that has happened. But you can change going forward. You can STOP being so selfish and think about those you are imposing your addiction upon. You are not the life of the party. You are actually draining the joy out of those around you and slowly killing yourself. You are actually dying little by little, moment by moment, day by day… You need to reach out for HELP NOW! Your life is not your own. You do not have a right to destroy your life or anyone else's life! You have made some commitments that you need to keep. Don't continue to overindulge yourself in a guilt trip. Don't jump in the quicksand of denial as well. The noose of addiction can be broken.
You need to muster up some strength to fight for your life! If not for your sake for the one's you say you love. You can be healed. You can be DELIVERED! You can become WHOLE! You can be set FREE! Jesus did not die in vain. He can resurrect any life. But it is your choice. He can peel away the layers of sin and wash you by the cleansing POWER of HIS BLOOD. It takes only a little light to dispel the darkness. We all have sinned and fallen short of His glory. Therefor there is always room to grow and improve. GOD CAN GIVE YOU HIS HOLY SPIRIT! You must first yield to Christ Jesus. He CAN & WILL HELP you overcome your addiction or anything else. This is why we ALL need JESUS as OUR LORD & SAVIOR. TO SAVE US FROM THE POWER OF SIN. Don't waste another minute hour or day! Reach out to the Lord today. He can and will be there for you TWENTY/ FOUR / SEVEN. There is VICTORY IN CHRIST JESUS!
Depression is America's number one health problem. A growing number of our population suffers from depression. Depression can be brought on by trauma, prolonged stress, high blood pressure, diabetes, chronic pain, living with a substance abuser, sexual abuse, obesity, unemployment or unresolved family dysfunction. A decrease in neurotransmitters is also a major factor in depression. When anger is not dealt with properly it can actually manifest in the form of depression. Depression is actually unresolved anger turned inward. A person can actually be depressed for years and not know they are depressed.
A depressed person suffers from self- defeating beliefs. Here are a few of those beliefs. I have to be loved to be happy. I must give up my beliefs to please others. If others don't like me I can't be happy. I can't trust others they will only hurt me. I'm inferior to others. I should never hurt anyone else's feelings. This is why it is so important not to compare yourself with others. Comparing will either make you feel superior or inferior. Everyone has there own unique shortcomings. We all are in a state of "becoming". Know that God made us all uniquely different yet equal.
There are varying degrees of depression.The foundational causes of depression are usually rooted in some type of personal injury. A deep sense of hopelessness, fear, bitterness, anger, ambivalence and despair are usually a side bar of depression. Depressed people are usually focused inwardly. A deep sense of shame often keeps the depressed person in a state of emotional isolation. Angry with themselves and sometimes even angry with God they experience a great deal of conflict. Depression is often described as feeling as though you are totally alone in a black bottomless hole.
A chronically depressed person may often have suicidal or violent thoughts towards themselves or others. They also suffer from distorted thinking, which can resort in magnifying situations. A great sense of loneliness is realized since they feel unwanted, unimportant and unloved. They may over eat, under eat, sleep excessively or to the extreme be unable to sleep at all.
In extreme depression there is frequent loss of emotional control and frequent crying spells. Overwhelmed by the depression their being inhabits a deep void. Although often remorseful after improper behavior, they have the potential to exhibit extremely violent and self-destructive behavior. A depressed person can use their depression to manipulate others. Attention getting depression frequently ends up in loss of mate and friends.
Bipolar depression alternates between manic and depressive moods. There is much medical evidence to substantiate genetic predisposition in some individuals. In between episodes they can have long periods of normal functioning. This type of depression can take a toll on those afflicted as well as their friends and loved ones. Depression of this magnitude accounts for the majority of mental hospital admissions. In most cases the assistance of a prescribed anti-depressant medication is necessary to correct the chemical imbalance. This helps to replenish the depleted neurotransmitters. This kind of treatment is only viable by a qualified Psychiatrist or a medical physician.
Depression is of a spiritual nature as well. Although the word depression is not mentioned in the Bible, on numerous occasions it mentions hopelessness and despair. Remember when King Nebuchadnezzar lost his mind and wandered eating grasses, grew long, long, hair and his nails grew as claws.
"He finally lifted his eyes to the Lord and praised Him. His understanding was restored." Read Daniel 4: 32-34. What about Job, Moses, David, Elijah or Jeremiah, these are just a few examples. Or how about King Saul who had a persistent tormenting spirit? Encouraging a depressed person to think realistically from a biblical perspective is crucial to their healing. Depression can be cured with the right therapeutic help when it is not of a biological nature. The power and direction of the Holy Spirit is much needed in dealing with a depressed person. Help them to understand that God loves them because of who He is and not because of who we are. (Without God we really aren't much of anything.) His love for us is not based on what we do or do not do. That He loved us so much He allowed His son Jesus who was sinless to die for us. When we accept Him as Lord and Savior He stands patiently waiting to help us with our varied sin weaknesses. A truly Christ centered life will give your life new meaning! Fellowshiping with balanced committed Christians is a plus. Spending time doing something for someone else will give them less time to spend in introspection or self- pity.
Let them know God already knows all what has transpired in their life. Encourage them to develop a personal intimate relationship with Him. Not a religious knowledge! But to really begin understanding that the Bible is not a fantasy! The examples therein are for us, then, today and tomorrow! Once you accept Jesus He is forever there for you. Just don't leave Him out! You are adopted. Your old self should gradually begin to take on the characteristics of your heavenly Father. But for this to take place you must spend time with Him. Begin to meditate on His WORD! Start with Romans 5:1-6 and Philippians 4: 6-9. Be patient know that God has promised to work everything in your life for good eventually. Learn to properly verbalize your anger. Don't suppress it. It's okay to be angry!
Christians often experience depression. Feelings of abandonment override their ability to rationalize that God really loves them right where they are. This is why it is so very necessary for committed teachers of the Gospel to expound with wisdom and simplicity. Keeping it on a level for all to understand. To reinforce that we can really do " all things through Christ that strengthens us". To know that fear is not from the Lord. "Who is he that condemneth? It is Christ that died, yea rather, that is risen again, who is even at the right hand of God, who also maketh intercession for us. Who shall separate us from the love of Christ? Shall tribulation, or distress, or persecution, or famine, or nakedness, or peril, or sword? As it is written, For thy sake we are killed all the daylong; we are accounted as sheep for the slaughter. Nay, in all things we are more than conquerors through Him that loved us. For I am persuaded, that neither death, nor life, nor angels nor principalities, nor powers, nor things present, nor things to come. Nor height, nor depth, nor any other creature shall be able to separate us from the love of God, which is in Christ Jesus our Lord."
"Beyond The Walls" by Alpha 7. Smooth instrumental music that will calm the agitations of the soul.
Also see "Getting Your Joy Back"