~ Parental Alienation is Real! ~
Ladies if you did not have a good relationship with your father, or did not know him, and now you do not have a good relationship with your husband, now your ex-husband, or father(s) of your children; you can "Break the Cycle of Cognitive Distortions!"
Don't allow the same void to exist within their life. Do not pass down generational trauma. If you are a single mother, please do not hinder or prevent your children from having a good relationship with their father. If you are a single father the same also applies, please do not hinder or prevent your children from having a good relationship with their mother. You both should want better for your children. You both should have what is best for the children as a top priority. Remember you both are responsible for them being here. Keep in mind your children are entrusted to you as a parent(s) but they actually belong to God.
GOD IS MORE THAN ABLE!!! With the HELP of the LORD you can break the cycle! God can meet you right where you are and get you where you need to be…
Of course, you want to always be concerned about the well-being of your children. Therefore, make it clear to them as well as the father/mother you want them to develop a safe healthy relationship. You cannot change what has been. If necessary tell them you want to move forward and start anew.
There is much spiritual warfare to alter God's original design for marriage and families… Parental Alienation is real! Allow GOD to bring PEACE, to your heart, home and children!
Sad but true there are some instances where places of worship have also been the catalysts for abetting division among families. Not fully knowing what is happening in the relationships assumptions are made. They have on occasion fostered environments that acrimoniously embrace one parent over the other. And often unknowingly actually support divisive parental alienation.
Everyone is not qualified or able to give wise healthy family counsel. Be careful and PRAYERFUL who you allow to speak into your life as well as the life of your children.
Parental Alienation Defined
"Parental alienation is a theorized process through which a child becomes estranged from one parent as the result of the psychological manipulation of another parent. The child's estrangement may manifest itself as fear, disrespect or hostility toward the distant parent, and may extend to additional relatives or parties. The child's estrangement is disproportionate to any acts or conduct attributable to the alienated parent. *Parental alienation can occur in any family unit, but is claimed to occur most often within the context of family separation, particularly when legal proceedings are involved,[6] although the participation of professionals such as lawyers, judges and psychologists may also contribute to conflict.[7]
Proponents of the concept of parental alienation assert that it is primarily motivated by one parent's desire to exclude the other parent from their child's life.[8] Some assert that parental alienation should be diagnosable in children as a mental disorder.[9] Some propose that parental alienation be recognized as a form of child abuse or family violence.[2][10] They assert that parental alienation creates stress on the alienated parent and the child,[11][12] and significantly increases the child's lifetime risk of mental illness.[13][14][15]…( See more on Wikipedia ) *This is true in many counties in some more than others.
It is important to know that children belong to God and are entrusted to their parents! They need good role models. It is becoming more and more difficult to find balanced wise role models in this day and age for children. A good parent knows that their well-being is always a top priority. You should always consult GOD and HIS WORD for direction. God holds all of us accountable for how we raise and influence our children as well as others.
~ Parental Alienation is Real! ~
Know this; You cannot take the place of their father. Nor can the father take your place.
GOD IS MORE THAN ALBE TO DIRECT & HELP YOU! Truly having the LORD in your daily life will make all the difference in the world. If this not the caste start now!
God from the beginning of time has designed life in such a way that reproduction/procreation of life takes a man and a woman to produce a child. Together strive and thrive to help them become secure and whole in who they are. They need to be loved, nurtured and given healthy boundaries. They need to know that they have the right to speak up for themselves! They also need to know that God is everywhere and is always with them. Teach them that they can call upon Him at any time & anywhere. Allow GOD to bring PEACE to your heart, home and children!
A healthy family is important! Dysfunction does not have to be the norm…
After marriage the family is the greatest institution that God created. Read carefully throughout Genesis and all throughout GOD'S WORD the high priority He has for healthy spiritual relationships within the family. God is omnipotent, omniscient, and omnipresent, as well as our Creator and Maker. He is the Giver and Sustainer of life. He always knows what is best for all of us. But He has given us the freedom to choose His will and way over the ways of the world. He knows what has been, what is happening now and what will be in the future. It is wise to humble yourself and commit to submit to Him. Invite Him into your situation and allow Him to direct your path from here…
God can keep you on the Narrow Path that leads to Him. Or if you have strayed, He can get you back wherever you need to be. Salvation is all about getting a grip on sin. Sin is anything that separates us from God. Let NO ONE take the place of GOD within your life. Look to God to help you see clearly wherever you have gone astray. REPENT!!! WHICH SIMPLY MEANS TO TURN FROM SIN AND TURN BACK TO GOD! He has given us our Lord and Savior Jesus Christ to save us from allowing the power of sin to reign within our daily lives. As well He has given us HIS precious Holy Spirit and Comforter to lead us to all TRUTH!
The well-being of your children should always be a top priority! Give up your insecurity, hurt as well as resentment… ALLOW GOD to bring healing to you, your children, your home and your hearts. GOD is the ULTIMATE FATHER above Him there is NONE OTHER! Truly He can heal, lead, guide, direct, protect and provide a far better life for you and your children. He will meet you wherever you are and can get you wherever you need to be. Yes, with God, you can become whole!
Always keep in mind that God is omniscient, and He knows absolutely everything that has happened will happen and what is going on now. It is in the best interest of all that are concerned to work towards building a better future for the children. To circumvent less turbulence in their formative teenage years…
Parental Alienation continues to grow all over the world. It is part of the overall spiritual warfare designed to get your life off track. It persists especially in high conflict relationships and divorces… This world is on a "slippery slope." It is not going to get better. Today you can find a support group for just about anything, even support for the things that go against the WORD of GOD. PRAY FOR DISCERNMENT! Many of the carnal ways of the world have nested themselves in the amidst of God's Church. LORD HELP US!!! As believers, "We are to be in the world but NOT of the world!" GOD HAS A BETTER WAY! Do seek HIS WILL and HIS WAY above the ways of this world. Yes, with the HELP of GOD you can "BREAK THE CYCLE!"

LORD HAVE MERCY!!!
STOP the madness!!!
"DRAW NIGH TO GOD AND HE WILL DRAW NIGH TO YOU!"
Part 2
Is A Great Marriage Still Viable?
The answer is YES!!!
Today some have opted out of the marriage. Their spouse has not been faithful and or has not or will not repent. Divorce is also sought because both or one spouse was not honest when they married. It is not their intention to work together for a mutually satisfying marriage. Sad put true some marry to get what they can get and leave. Quite often they want what they want when they want it. Their first priority is what they want rather than what is best for the marriage. This can leave the injured spouse in a state of flux. He or she will often overcompensate by continually giving into to their endless wants even to the point of financial despair. This should not be!
What about the children?
Parental disharmony also causes additional conflict within the children. They pick up the vibe between their parents. The children wants become excessive to compensate for their void. Some children will begin to lie and sometime emotionally withdraw. Unconsciously they feel that their well being is a secondary priority. Children usually prefer that their parents stay together. They too begin to act out. The parent who is most concerned must or should then take responsibility and address the needs of the children. Since you are hurting, this is not easy but necessary. It important to instill within your children healthy boundaries.
All too often one or both parents will often over indulge the child or children. They begin to compete for the child's attention. Rather than discipline they will allow the child to become an extension of them. The child then becomes their support. Children vary in their ability to mature. Some are more resilient than others. Children should not be encouraged to become companions for their parents. Nor should they be ignored. They should always be nurtured in a healthy way that further establishes the parent child relationship.
You have a responsibility to your children.
As they get older the children will begin to better understand. Their parents were not able to resolve their conflict which resulted in divorce. Right now in this 21st century we have a generation of children that are confused about "Marriage God's Way" more so than ever before! Although it did not work for you the first, second or even third time; it is important to let them know that God has ordained marriage as the proper relationship for sex. Let them know there is still hope for them for a successful marriage.
Our current and future generations of teenagers have fewer and fewer positive moral traditional role models. Too many fractured marriages and families. This also can cause some of them to question their own sexuality. They wonder if marriage is still even viable? They are all to often seduced to seek alternative ways to satisfy their sometimes overwhelming desire to appease raging hormones… They are often pulled into experimenting with same sex relationships with their peers. Keep the lines of communication open with your children. There are some who wait in the wings to support alternative lifestyles… This can cause them to become confused sexually or possibly even have a tendency towards bi sexual or promiscuity? This does not have to be!
As a believer you have a responsibility to explain to them what God says about marriage. If you don't the world is waiting to teach them otherwise.
Freely share with them what God says about sex in a non threatening way. Keeping in mind you are not trying to incite rebellion. You want them to learn self-control. You want them to realize that there are consequences for our actions. God allows us the freedom to choose. Love is patient so if you are over anxious take some time and chill out. Exercise patience when you are talking to your children. You more than anyone should be willing to model good behavior to them.
You can help prevent them from getting out of control. You can lessen the frequency of this occurring by teaching them the importance of respecting their own bodies. Yes, there is always an exception to the rule. Raising children properly takes a lot of patience, time and sacrifice. If you have not done this get busy now. Letting them know that they are valuable and they have the right to say "NO" to anyone. But most important that they can honor God in their body and its never too late to start!
Yes! A favorable future marriage is still viable…
There is much spiritual warfare that attempts to draw our teens away from God's natural design for sex. This is a vulnerable stage of life for them. Peer pressure is already a constant factor in their lives… How their bodies are beginning to develop is a concern as well. Many of them will not say how they really feel. They will tell you what they think you want to hear. They often will seek unwise advice. Therefore they can be easily led down an ambivalent primrose path that further adds to this already complicated period of growth and development! Instead abstinence and discipline should be encouraged!
Let them know that God is Omnipresent!
Think about this for a moment. Did you know that if no one practiced sex outside of marriage there would be no one to cheat with? Fewer broken homes! Fewer STD'S! Fewer Abortions! Fewer marriages ending in divorces where people are unable to reconcile their differences. In this day and age it is hard to hard to imagine! God has given us His Word to protect us! He has even told us that there is "no temptation common to man that He has not prepared a way of escape."
A committed married monogamous relationship is the only way that God honors a sexual relationship! He has provided and ordained marriage. You see God has designed marriage as the only proper way a man and woman can fulfill their natural sexual desires. He is not the designer of any other method. If you have been taught or thought otherwise you are being fooled. I don't care what Mommy, Daddy, Grandpa, Grandma, Aunt, Uncle, Friend, Doctor, Minister, Pastor. Bishop, Apostle or Foe has said there are consequences! You see it is time out for living in the dark. Especially if you have confessed to be a Christian! It is time to stand up and speak out for what God has said is right.
We must speak the TRUTH in LOVE! Many are so confused about what LOVE really means. They often misunderstand you when you try to LOVE them for real! Loving someone is NOT making them feel comfortable in sin. Nor is it forcing yourself into their personal space. Pray for discernment. Part of LOVE is correction with patience. Sometimes we have to simply "step back." But always PRAY! This is why we ALL so need the LORD! "GOD IS LOVE!" God is always available to help us properly express HIS LOVE!
Sharing the WORD of GOD IS LOVING PEOPLE! So don't water it down. Even if they don't like it. God is quite clear about proper and improper sex! Try reading Roman 1 for starters. Let them take up any objections with the Lord. At some point if they are really seeking TRUTH they will at some point understand. They will eventually see it is because you LOVE them you want them to know what God says.
True ministry is speaking forth and living out loud the Word of God.
Let's really HELP this next generation; these teenagers of this 21st century "where anything goes." Start by giving them better moral role models! Let's open up the lines of communication so they can validate their feelings. They can learn to shift through their feelings and make better choices. Make yourself available to your children. Give them a phone and tell them "to call you anytime they NEED you" HELP them so they do not feel that they have to give parts of themselves away in order to be accepted. If necessary also tell them to REPENT! Let them know that they have the right to say NO to anyone who tries to take advantage of them. Give them more safe "hugs" & quick kisses on their foreheads. (some of them feel too big for kisses)
Give them respect and teach them how to be respectable and to demand respect as well. Remember they watch what we say and do. Make a commitment to be loyal and faithful in your own marriage. Give them better examples and less criticism and more compassion and understanding. Don't encourage them to be sensual. Lovingly tell them when and if they are wrong. But be willing to admit when you are wrong as well. Less bickering and fighting and more constructive ways to resolve conflict such as powerful, loving biblical instructions. Just think if it is hard for adults, it is even harder for teenagers… Lead them by example.
SEXUAL Problems For The Christians Part 3
The Enchanting Legends Of Shiloh Mansion: The Young King – Online Book Release Celebration!!!!!
You are invited to my Online Book Release Celebration. Please celebrate with me the release of my book, "The Enchanting Legends Of Shiloh Mansion:The Young King'. I hope you will come and watch the videos, read excerpts from the book, and enter the contest to win FREE PRIZES (Digital Camera,CD/DVD,Leather Cell Phone Cases, and more)!
Click Here to join the celebration.
Keeping The Lines of Communication Open
SEXtexting & TEENS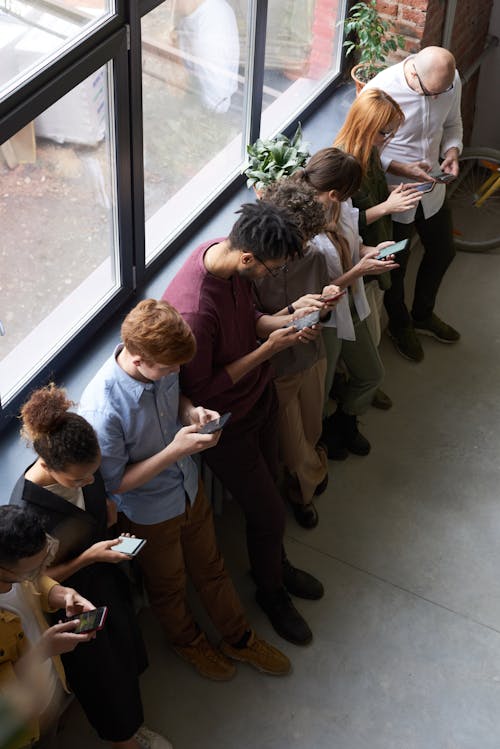 Do you have TEENS?
Living in this audacious, adventurous 21st century with all its technological advances has its advantages. You can keep the lines of communication open or stay in constant contact with anyone at anytime, just about anywhere in the world. You can call, talk, track or text message when you have the right, GPS system, computer, smart phone, I pod, television, blue tooth ear piece, Nintendo DSI, mobile devices or some other…
How often do you get a text?
On the other hand it is hard for some to just "be" in the moment, because they are always texting and calling someone else while in your presence. Their attention is divided between you and somewhere or some else? The quality of time spent is usually minimized. They have a hard time just being in the moment or giving their undivided attention to what's going on "right now". Having the capability to be accessible is great. But I believe it is really getting out of hand. Perhaps there should be some "rules of etiquette " honored and accountability exercised when alone or while in public or in the presence of others? And what about the teens?
Reina Hardesty is young lady now. When she was but a 13 year old teen, from Southern California, She was an amazing, creative, prolific texter. How she ever managed to get anything else done I wonder? She actually sent approximately 500 texts daily that totaled 14,528 text in one month. It is a good thing that her father had unlimited texting plan. Otherwise, at 20 cents per text his bill would have been somewhere around a whopping $2,905!!! After her parents found out they set some boundaries "no texting after dinner."
Boundaries are good they make us feel safe!
I wonder what texting almost 24/7 does as far as their overall health is concerned? How much healthy sleep can one get? How much time for homework or anything else for that matter? Is texting addicting? At what point is it considered so…
Wait there's more! Emilee Cox, another witty, vivacious, energetic, teen texter at 14 years young, smashed Reina's record. At 74 text per each hour she was awake, she texted over 35,000 text in one month. She also managed to get good grades.
Miley Cyrus who was a popular teen idol a while back, favorite hobby was going shopping. She really liked Chinese Food and watching "High School Musical with her sisters too. But apparently the famous Miley Cyrus and her older boyfriend were caught texting during Church service way back when. They thought they were being discreet "They got busted! But look at Miley now she is making some interesting videos that I don't think Hannah Montana's parents would let her watch…" She is baring before the world her birthday suit. No doubt that the many Hollywood inconsistent unstable lifestyles she has been exposed to has greatly influenced her once quite innocent wholesome behavior. It is important that we give this generation godly relationship models. These are just a few examples of why good role models are needed.
It is important that we keep the lines of communication open with our teenagers. Peer pressure is real. There is always something lurking to pull them off track. For emergencies cell phones are fantastic! We should always be concerned with what is gong on with our young people. They need guidance. The ability to stay in contact is a plus. But here too we also need to establish some "rules of cell phone etiquette." Especially for our minors before they excel to major problems. These 21st century teens have taken texting to a whole new level.
Here are a few more stats,
*Texting of this nature is nothing new. According to a 2008 Nielsen study, teenagers between the ages of 13 to 17 " to an average of 1,742 texts a month.
Sextexting is also becoming a growing trend among teens. Sextexting is when revealing photos or messages are sent across a cell phone. It is actuallly flirting with danger. You do not always know how large or who your audience really is. Teens that are caught could possibly be prosecuted as sex offenders. Unknowingly they send pictures or messages with improper content that once they have been published they cannot be retrieved. it is just not a good idea to get so personal anyway. On many occasions they have sent messages to a friend, who sent it to a friend and that friend sent it to … Right now this is even being pursued by some prosecutors to possibly be considered as "child pornography". So it is important to have a serious chat with them about being careful in this area. Nothing more than "G" rated texting allowed!
Oprah Winfrey even dedicated a whole television show to the perils of America's newest "OBSESSION" = texting while driving! Did you know that when you text or use a cell phone while driving you significantly increase the chances of having an accident? It is the equivalent of having 4 drinks while driving! You are driving with a decreased attention span. It is called "Distracted Driving! " You are not only putting your life in jeopardy but the lives of many others as well! The show is inclusive of many who have experienced the consequences of someone using a cell phone while driving. The statistics of the many casualties are mesmerizing and alarming!
Ms Winfrey asks that everyone designate their car as a '"NO PHONE ZONE!" She goes so far to have a campaign asking you to sign a contract agreeing to do so. The contract is available on her website! During the show one mother is interviewed. Her story; As she approaches her home after a Dr.'s appointment she sees a little girl lying in the streets surrounded by a crowd! She sees a mangled bike… Much to her dismay the distraught mother realizes it is her little girl and the emergency crew are attempting to pull her clothes off ……. The little girl was "15 PEDALS " FROM HER FRONT DOOR! The driver was on her cell phone! After intensive care in the hospital two days later her beautiful little girl dies…
This is one of many. This show is a must see!!
Texting while driving is also hazardous. No sneaking a text in because no one's watching. Watch the road! Another big, No! No! We need to be in contact but we also need to give them guidelines. I think that a simple contract might possibly be a viable solution. If they are old enough to have a cell phone they should be responsible enough to make a contract that is reviewed often and renegotiated when or if necessary. Hmmmm possibly limiting their calling by giving them a restricted calling plan? Knowing that you are going to randomly review their messages, Hmmm…This really is to let them know that you care enough to take the time to show that you are concerned and they matter. Of course they won't see it this way…
In this high tech society it may be hard. But, keeping the lines of communication open is important! Let them know you are there for them and they matter! Give them kudos whenever the opportunity arises. It is crucial and beneficial to make sure that you take the time to spend quality time with them without a television, computer, smart phone, I pod, CD player, blue tooth ear piece or some other distraction… Having some great one on one personal quality time is a most. By the way giving them some healthy boundaries helps them feel secure. Giving them boundaries and restrictions lets them know that you care enough to say "No!" and mean it. They might not like it all the time but you should be more concerned about what is best for them rather than what they want? If they have strayed into the jungle of this world; It is never too late to help them turn their lives around. There is no POWER stronger than TRUE LOVE! They so need a dose of true love. You should be a parent before you are a friend to your child. If you are a friend you should model and uphold God's standards to your friends. Your children will grow up soon enough and can then do however they please. But the modeled godly principles will have a long lingering effect upon their conscious. You may lose and gain some friends in the course of life when you take a strong godly stance but in the end it is worth it. Either way you will have been a good friend… As believers our first priority and agenda should be to say: "it is written!" Not to hurt but to bring forth spiritual, emotional and physical healing Nothing is more precious than time! It goes by really fast. Really get to know your teens; just maybe they won't feel the need to take up sextexting?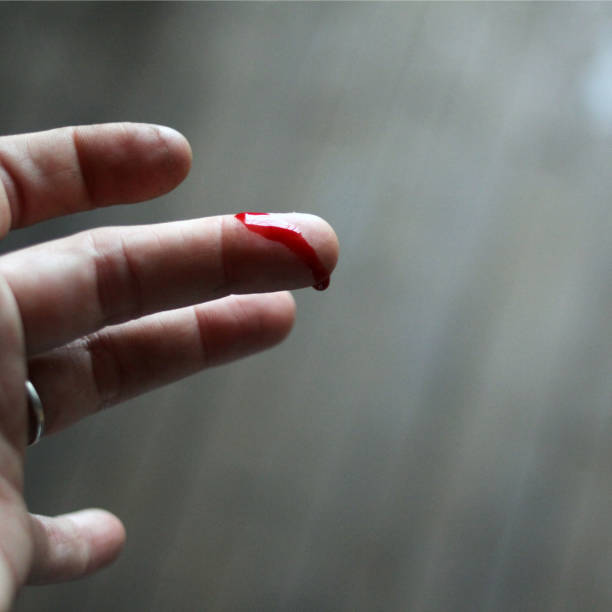 We are living within a pressure driven society. There is a myriad of social pressures that are imposed on one to make them feel the need to fit in. This can at times cause undue stress and result in unfavorable behavior. These behaviors are not readily discussed but are becoming more prevalent.
Fitting in is not easy and makes it harder to transition through the stages of youth and early adulthood development. For some it is much more difficult than others. As a matter of fact we have a growing number of individuals that are self mutilating themselves in order to relieve intense inner pressure. Self injury is on the rise.
What? Yes, they harm themselves; they are a part of the growing number that leans towards cutting themselves. Growing up can be painful and difficult. Did you know that not being like everyone else really is okay! Only you can be the "Best You!" Once you accept this you won't have to cut yourself to feel okay. Everyone still on this side of Heaven is here to learn and grow… You are like a beautiful flower waiting to bloom!
What is cutting?
Cutting is when someone takes a blunt object, pin, paper clip, scissors or a razor blade and proceeds to make cuts on their wrists, arms, legs, thighs or torso to the point that they bleed. Some will even burn themselves or harm themselves in some other way. This is usually done in a place that is less noticeable. It is becoming an increasing reoccurring behavior that can become addicting. It often goes unnoticed because the self mutilator will make excuses for the cuts and bruises or try very hard to keep them hidden by making excuses. Oh the cat scratched me, or I fell in the bushes, I slipped, or I scraped myself on the whatever… Cutting is considered an impulse – control behavior reaction.
Who cuts themselves?
Cutting is something that is done by both genders. It appears that female teens and younger women are primarily the predominate participators. However there are a growing number of guys who cut themselves as well. There are a number of reasons why they result to such drastic measures. Some cut because they know that their friends cut themselves. One viable cause that jumps out is the need for inner, "relief!" They are tormented and driven by their deep inner pain. These individuals feel and enormous amount of increasing inner pressure.
Inner pressures causes "Cutting"
Someone who is cutting can't always freely express themselves and they often feel as though they are emotionally knotted up. The inner pressures makes them feel like they are about to explode. The intense need for a release is gravely greater than one can bare. This is why they begin cutting. It brings a momentary yet very unhealthy relief. Some like the way the cuts look and when they begin to heal will reopen the cuts. They have a distorted view of themselves. Unknowingly they are inflicting a harmful abusive self injury. This can becomes increasingly dangerous if it persists. So do not ignore this once you find out it is happening. It is a plea for HELP!
You can't really force someone to stop cutting. Know that they will go to great measures to conceal the fact that they are cutting themselves.
So what do you do? Lend a listening ear and let them know that you care! Continue to encourage safe boundaries and discipline. Yelling at someone who is cutting is not very helpful. Approaching them with patience and concern is a much better method if you really want to help them. Be firm in letting them know that they need to get some relief; but in a healthier way. Allow them some time to vent…
Encourage them to seek help!
Signs of Cutting
There are a few signs that you might notice such as …………Continue Reading
God has instilled in all of us a desire for relationship. But we must realize that our true security and significance can only be unearthed and experienced in a relationship with Him. When we embark upon the quest for a partner, we must keep in mind God's principles. One of the main problems occurring in marriage is "being unequally yoked". One common denominator that is essential for a successful relationship; God must be Lord of both lives!
Light and darkness can not have true fellowship.
How can a Godly woman expect an unbelieving husband to be subject to God. How can a Godly man expect an unbelieving wife to be subject to God as well. Submission is a humble compliant act. It means submitting to the authority of another. God is a God of order. The husband submits to God. The husband and wife in turn submit to one another. The goal of marriage is to experience the spiritual and physical oneness God has deemed attainable.
In marriage both partners must be willing to give up selfishness for the sake of the relationship, as well as forsaking all others. God does not want us to have a joyless experience. Jesus died so we might relish "the abundant life", abundant means plentiful, overflowing. He wants our lives to overflow with the fruits of His spirit. They are: Love, Joy, Peace, Long-Suffering, Kindness, Goodness, Faithfulness, Gentleness, and Self-control. Galatians 5:22-24 (NKJV).
The scriptures says "Wives, submit to your own husbands as to the Lord. For the husband is head of the wife, as also Christ is head of the church: and He is the Savior of the body. Therefore just as the church is subject to Christ so let the wives be to their own husbands in everything. Husbands, love your wives, just as Christ also loved the church and gave Himself for it, that He might sanctify and cleanse it with the washing of water by the Word, that He might present it to Himself a glorious church, not having spot or wrinkle or any such thing, but that it should be holy and without blemish. So husbands ought to love their own wives as their own bodies; he who loves his wife loves himself. For no one ever hated his own flesh, but nourishes and cherishes it, just as the Lord does the church." Ephesians 5:22-29 (KJV)
To walk in the spirit is to be controlled by the spirit. It is the infilling of the Spirit we must pray for over and over and over again. When a wife submits to her own husband as to the Lord the Lord's order is established in the marital relationship. But remember the husband must be subject to the Lord. When we are walking in the Spirit this type of relationship is possible. God has provided us with a formula for a fulfilling marriage. We must learn to trust that he really knows what is best for us. Now, step out on faith.
We must ask ourselves are we ready for marriage? Are we prepared to relinquish our selfishness? Are we ready to put the other partner's well being first? Are we willing to share? Better yet are we willing to remain faithful and to partake in the joys as well as long-suffering that life often offers? Are we truly ready to spend the remainder of our life with this person? If you can answer yes to these questions, it is quite possible you are ready?
In this 21st century more than 55% of marriages end in divorce. Divorce is taking too many casualties! It is important to take some time and really ponder if you really want to make a lifetime commitment. Divorce and infidelity are raging a battle against marriage. Don't let your vows just be mere words!
Marriage is the oldest institution there is. God created it to be Beautiful and last for a lifetime! Think long and hard before you presumptuously commit to Marriage. Planning for a wedding is so very exciting! It should be a wonderful magnificent, memorable and breathtaking grand occasion whether its large or small! All too often it is the idea of all the exciting Showers, Parties, Celebrations and activities that many have come to enjoy rather the marriage itself! A committed marriage takes a lot of work, it does not just happen! Make sure that you have thought about the future as well. I have found more often than not the last thing a couple wants to hear while planning to marry is are you sure?
Marriage between a man and a woman is the ultimate commitment of Love! Because of the alarming number of marriages ending in divorce and resulting in infidelity, I wrote this quick easy read premarital guide that takes less than a half an hour to read! Look and listen to the news! I have heard too many couples say "I never thought about that?" If I only would have known! You do not want a life of heartache! First know you cannot change this person you want to marry! Ask you self; Do you want to wake up to this person every morning for the rest of your life? Are you willing to work through life's challenges and do what is best for the marriage? Are you ready to close the door on all other sexual partners? Each marriage is totally different. But the same basic principles are true! Together you have the opportunity to build a unique relationship that mutually suits your temperaments! Think long and hard? Take some SERIOUS time and really think about if you are ready to say yes to a lifetime commitment! If you are I wish you a Loving, eventful, committed, lifelong, happy, God-centered marriage, "What God has joined together let not man put asunder."