~ Parental Alienation is Real! ~
Ladies if you did not have a good relationship with your father, or did not know him, and now you do not have a good relationship with your husband, now your ex-husband, or father(s) of your children; you can "Break the Cycle!"
Don't allow the same void to exist within their life. If you are a single mother, please do not hinder or prevent your children from having a good relationship with their father. If you are a single father the same also applies, please do not hinder or prevent your children from having a good relationship with their mother. You both should want better for your children. You both should have what is best for the children as a top priority. Remember you both are responsible for them being here. Keep in mind your children are entrusted to you as a parent(s) but they actually belong to God.
Of course, you want to always be concerned about the well-being of your children. Therefore, make it clear to them as well as the father/mother you want them to develop a safe healthy relationship.
There is much spiritual warfare to alter God's original design for marriage and families… Parental Alienation is real! Allow GOD to bring PEACE, to your heart, home and children!
Sad but true there are some instances where places of worship have also been the catalysts for abetting division among families. Not fully knowing what is happening in the relationships assumptions are made. They have on occasion fostered environments that acrimoniously embrace one parent over the other. And often unknowingly actually support divisive parental alienation.
Parental Alienation Defined
"Parental alienation is a theorized process through which a child becomes estranged from one parent as the result of the psychological manipulation of another parent. The child's estrangement may manifest itself as fear, disrespect or hostility toward the distant parent, and may extend to additional relatives or parties. The child's estrangement is disproportionate to any acts or conduct attributable to the alienated parent. *Parental alienation can occur in any family unit, but is claimed to occur most often within the context of family separation, particularly when legal proceedings are involved,[6] although the participation of professionals such as lawyers, judges and psychologists may also contribute to conflict.[7]
Proponents of the concept of parental alienation assert that it is primarily motivated by one parent's desire to exclude the other parent from their child's life.[8] Some assert that parental alienation should be diagnosable in children as a mental disorder.[9] Some propose that parental alienation be recognized as a form of child abuse or family violence.[2][10] They assert that parental alienation creates stress on the alienated parent and the child,[11][12] and significantly increases the child's lifetime risk of mental illness.[13][14][15]…( See more on Wikipedia ) *This is true in many counties in some more than others.
It is important to know that children belong to God and are entrusted to their parents! They need good role models. A good parent knows that their well-being is always a top priority. God holds all of us accountable for how we raise and influence our children as well as others.
~ Parental Alienation is Real! ~
Know this; You cannot take the place of their father. Nor can the father take your place.
God from the beginning of time has designed life in such a way that reproduction/procreation of life takes a man and a woman to produce a child. Together strive and thrive to help them become secure and whole in who they are. They need to be loved, nurtured and given heathy boundaries. Allow GOD to bring PEACE to your heart, home and children!
A healthy family is important!
After marriage the family is the greatest institution that God created. Read carefully throughout Genesis and all throughout GOD'S WORD the high priority He has for healthy spiritual relationships within the family. God is omnipotent, omniscient, and omnipresent, as well as our Creator and Maker. He is the Giver and Sustainer of life. He always knows what is best for all of us. But He has given us the freedom to choose His will and way or the ways of the world. He knows what has been, what is happening now and what will be in the future. It is wise to humble yourself and commit to submit to Him.
God can keep you on the Narrow Path that leads to Him. Or if you have strayed, He can get you back wherever you need to be. Salvation is all about getting a grip on sin. Sin is anything that separates us from God. Look to God to help you see clearly wherever you have gone astray. REPENT!!! WHICH SIMPLY MEANS TO TURN FROM SIN AND TURN BACK TO GOD! He has given us our Lord and Savior Jesus Christ to save us from allowing the power of sin to reign within our daily lives. As well He has given us HIS precious Holy Spirit and Comforter to lead us to all TRUTH!
The well-being of your children should always be a top priority! Give up your insecurity, hurt as well as resentment… ALLOW GOD to bring healing to you, your children and your hearts. GOD is the ULTIMATE FATHER above Him there is NONE OTHER! Truly He can heal, lead, guide, direct and provide a far better life for you and your children. He will meet you wherever you are and can get you wherever you need to be. Yes, with God, you can become whole!
Always keep in mind that God is omniscient, and He knows absolutely everything that has happened will happen and what is going on now. It is in the best interest of all that are concerned to work towards building a better future for the children. To circumvent less turbulence in their formative teenage years…
Parental Alienation continues to grow all over the world. It is part of the spiritual warfare designed to get your life off track. It persists especially in high conflict relationships and divorces… GOD HAS A BETTER WAY! Do seek His will and His Way! Yes, you can "BREAK THE CYCLE!"

STOP the madness!!!
"DRAW NIGH TO GOD AND HE WILL DRAW NIGH TO YOU!"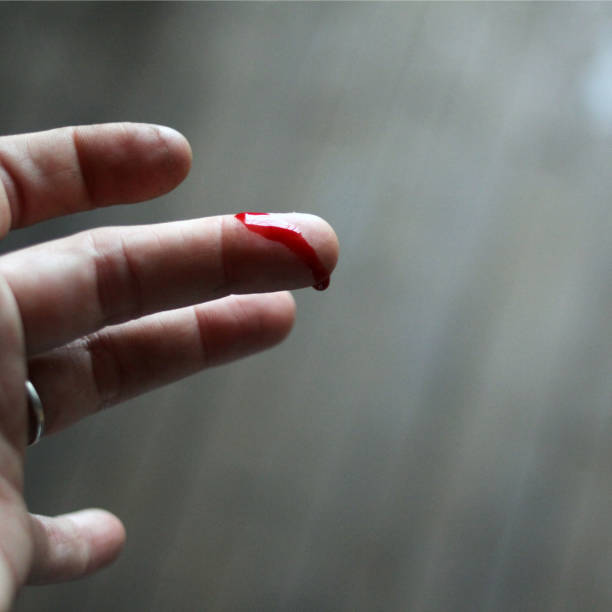 We are living within a pressure driven society. There is a myriad of social pressures that are imposed on one to make them feel the need to fit in. This can at times cause undue stress and result in unfavorable behavior. These behaviors are not readily discussed but are becoming more prevalent.
Fitting in is not easy and makes it harder to transition through the stages of youth and early adulthood development. For some it is much more difficult than others. As a matter of fact we have a growing number of individuals that are self mutilating themselves in order to relieve intense inner pressure. Self injury is on the rise.
What? Yes, they harm themselves; they are a part of the growing number that leans towards cutting themselves. Growing up can be painful and difficult. Did you know that not being like everyone else really is okay! Only you can be the "Best You!" Once you accept this you won't have to cut yourself to feel okay. Everyone still on this side of Heaven is here to learn and grow… You are like a beautiful flower waiting to bloom!
What is cutting?
Cutting is when someone takes a blunt object, pin, paper clip, scissors or a razor blade and proceeds to make cuts on their wrists, arms, legs, thighs or torso to the point that they bleed. Some will even burn themselves or harm themselves in some other way. This is usually done in a place that is less noticeable. It is becoming an increasing reoccurring behavior that can become addicting. It often goes unnoticed because the self mutilator will make excuses for the cuts and bruises or try very hard to keep them hidden by making excuses. Oh the cat scratched me, or I fell in the bushes, I slipped, or I scraped myself on the whatever… Cutting is considered an impulse – control behavior reaction.
Who cuts themselves?
Cutting is something that is done by both genders. It appears that female teens and younger women are primarily the predominate participators. However there are a growing number of guys who cut themselves as well. There are a number of reasons why they result to such drastic measures. Some cut because they know that their friends cut themselves. One viable cause that jumps out is the need for inner, "relief!" They are tormented and driven by their deep inner pain. These individuals feel and enormous amount of increasing inner pressure.
Inner pressures causes "Cutting"
Someone who is cutting can't always freely express themselves and they often feel as though they are emotionally knotted up. The inner pressures makes them feel like they are about to explode. The intense need for a release is gravely greater than one can bare. This is why they begin cutting. It brings a momentary yet very unhealthy relief. Some like the way the cuts look and when they begin to heal will reopen the cuts. They have a distorted view of themselves. Unknowingly they are inflicting a harmful abusive self injury. This can becomes increasingly dangerous if it persists. So do not ignore this once you find out it is happening. It is a plea for HELP!
You can't really force someone to stop cutting. Know that they will go to great measures to conceal the fact that they are cutting themselves.
So what do you do? Lend a listening ear and let them know that you care! Continue to encourage safe boundaries and discipline. Yelling at someone who is cutting is not very helpful. Approaching them with patience and concern is a much better method if you really want to help them. Be firm in letting them know that they need to get some relief; but in a healthier way. Allow them some time to vent…
Encourage them to seek help!
Signs of Cutting
There are a few signs that you might notice such as …………Continue Reading

Do you want to hear what God has say? Spend some time in His Word!
Wise Prophets
If you listen closely to the prophets in the Bible they often forewarn the people about things that are going to happen as well as vociferously proclaim God's Word. The word prophet in Hebrew means; spokesperson. God's people were quite deep into sin, disobedience, civic confusion and rebellion. Isaiah reminds us that our actions have consequences.
More often than not the people did not want to hear what God had to say. They conformed more to the ways of the world than to the way of God. Right now in this 21st century things really are Not TOO much different from what was going on then. Some of everything is going on. What we are seeing are the results of man's choices down through the generations. Many look to the ways of the world to resolve conflict and problems rather than to God. No wonder that there are so many unresolved issues. Taking into consideration what God has to say about daily living is not as much of a priority. Think about it for a moment. God is omniscient. He knows everything about everything, past present and future.
Whenever I read Isaiah, I can feel the anguish and heart wrenching despair that intensively emits forth from his soul. The Prophet Isaiah speaks forth the oracles of God. Isaiah had a very difficult mission. Quite often when you speak Truth you can expect to be labeled as "negative" or the bearer of "bad news." Along with a lot of other flavorful words that I do not subscribe to. Usually because it shows a contrast to what someone wants to do. Isaiah was a true visionary! He had great spiritual insight. He had the arduous task of speaking to a group of despondent people.
Isaiah passionately shares of the purity of God, how powerful and loving God is and that God is a Holy God! That God is also a God of wrath. But most of all God is a God of Justice! Isaiah exalts God! He vehemently proclaims to the community at large the pitfalls of evil. Yet in return he is called everything but a child of God. He told them that the land was becoming a wasteland. He pleaded with them to turn Back to GOD!
There is a desire to bring about change!
Isaiah did not have some morbid desire to make anyone unhappy. He did not try to tell them anything just for the sake of making them feel bad. He was not a lunatic, neurotic, uncaring, self centered or mentally challenged in any way. He did not have a hidden agenda. He could see that they were suffering. It was because he was obedient to the call God had placed on his life he said the very things they did not want to hear… Although hurtful at times he did it to bring about good. To promote change and encourage the people to move towards God's Way of life.
Look at what has been happening around us!
Today our country is slowly still recovering from the last recession. Our government even "SHUT DOWN" because President Obama and Congress were not able to agree. It "SHUT DOWN" again for and extended period of time again because President Trump and Congress could not agree. Has anyone every really considered what God would say. Is not America a country under God? Well there have certainly been a lot of decisions made that go contrary to His Word! LORD HELP US!
We are always on alert for terrorists both foreign and domestic. Yet those who make decisions in the political arena often cause much havoc in the lives of the people because they cannot come to an agreement. We should also be aware of the many things that are happening; really it's because the principles of God have been laid aside. All one has to do is gather together a mass of people to support their cause. It does not matter what it is? Just the fact that you can get many to agree and join with you to do whatever. Man often advocates freedom without God. This really will not lead to true freedom but eventually to more chaos.
During the recession; Properties values fell drastically and are now on the rise, homes were lost, corporations were closed, careers lost, many relationships broken, unemployment rates were at an all time high, stock devalued and pensions lost. This is more results of man's decisions. We can see the aftermath. Now divorce is at an all time high, families being pulled and torn apart, murder, crime you name it on the rise. Many things were tremendously impacted. Some things will never be quite the same.
There has been a moral decline
The moral decline is unspeakable as well. The astronomical percentage of abortions continues to increase. The plethora of mass shootings continue. Let's not forget the continual fight to making "Marriage God's Way" the same as same sex unions. Marriage God's Way is "Holy Matrimony" which is between One Man & One Woman!" Now today we have many also confused about their gender?
It is important to seek the will of God Almighty above the ways of the world. God has made it clear in His Word about what constitutes marriage. He also teaches us about traveling on the broad road. But what does that matter? Check it out for yourself in His Word!
WoW! Everybody knows it and no one wants to say it. GOD IS SPEAKING in many ways! You can only ignore Him as The Creator and Sustainer of life for so long. No wonder pandemonium and mayhem have really set in. What has been happening in the dark is coming to the Light! We are seeing the influences of the prince of the power of the air. Some of everything is happening. PRAY FOR DISCERNMENT! Ask the LORD to open your spiritual eyes. In these "Latter Days" the Word of God is being fulfilled.
There really is HOPE!
But wait there is Hope! And yes there is still Joy! GOD HAS NOT CHANGED. Ultimately He has everything and everyone under his control. The battle has already been won. God is patient. He has given all of us the freedom to choose. Always keep in mind that there are consequences for the choices we make. Seek the will of the Lord daily. Life is learning how to make better decisions. God teaches us in His Word. "Those that wait upon the Lord will renew their strength. They will soar on wings like eagles." Isaiah 40.
Trust the Lord!
Anorexia and Bulimia are very serious eating disorders that occur when one does not properly relate to food. Eating disorders are serious. They can and do result in physical and emotional turmoil. There are a lot of control issues related to eating disorders. An unbalanced spiritual diet will result in a spiritual eating disorder. If you go without spiritual food; you will lack the proper skills to navigate through the spiritual maze of life. Jesus came to this world to redeem us from the penalty of sin. He overcame sin in the flesh for us. He came so that the world would not be condemned but saved. It is through His love we have obtained grace.
To find out more about your purpose and the plan God has for your life it is important that you explore God's Word. The Word of God is food for the soul. Have you ever thought about the side effects of a Spiritual eating disorder? When you do not have a consistent healthy spiritual diet it is difficult to comprehend spiritual things. Did you know that you can actually forever be in a learning mode and still not comprehend the spiritual things of God? In fact you will have a tendency to be misled. It is vitally important that you regularly read, study, digest and apply God's Word in your daily life. You do not want to develop a spiritual eating disorder. It will result in serious spiritual consequences.
In order to grow properly one must consume a nutritious balanced daily diet.
It is often said "we are what we eat." Eating is a natural normal everyday occurrence. Without a proper daily diet one can become malnourished. It is a well known fact that in many third world countries thousands literally starve to death daily due to a lack of a proper balanced diet. It is difficult to reach your full potential when your body does not have its proper nutrients. Food for your body is what gas is to a car. Think about it? How far will your car go without gas? How can you make the journey? Food is fuel for the body. God created a marvelous thing when He created man. We are created in His image.
We are body, mind and soul.
God has also provided the necessary resources for us to live healthy lives. In order to grow physically we need food. In order to grow intellectually we need to study and stimulate our brain cells. When we study we assist the building of dendrites. Okay what are dendrites? They are nerve cells that send impulses to the body. Intellectual growth without spiritual development is futile. You will never fully understand life and its true meaning without knowing God. Remember He created us with a soul. Our soul also has needs. We need to spiritually feed our mind and soul with the Word of God. The Word of God is spiritual "bread from heaven". It is essential to our spiritual growth and development.
Did you know that the Scriptures are considered "The bread of life?" They are essential for the proper growth and spiritual development for the believer. Just as food is necessary for the body; so is God's Word for our soul. A proper spiritual diet is required if you truly desire to grow spiritually. A constant diet of religious junk food is unhealthy. Yes, it is possible to grow without God's Word. But, you will not grow spiritually. You will grow carnally. It is even possible to grow religiously. This will cause you to be misled as well. You will be tossed to and fro by the various doctrines of man. Please know growing religiously is not the same thing as growing spiritually.
Many people talk right and walk left.
Remember Jim Jones and his followers? If one does not regularly participate in studying and applying the principles of God's Word to life's circumstances it is also possible to become stagnated. The Bible clearly tells us that God is a Spirit of Truth. When you know the Truth the Truth will set you free. This type of freedom leads you to be free to become who God wants you to be. It will give you a new lease on life.
Tasting the indescribable fruits of God's Word is like putting on 3D glasses. Meaning you will see things on a deeper level. God really is awesome! Spiritual warfare is at hand. Despite everything that goes on there is nothing that happens He is not aware of. Just think about that for a moment. That is really deep. Look around you and see all the things that are going on. The further we move away from God's principles the worst things get. Many choose to live a life of misery and despair. Life presents many challenges. God intended for His Church to carry on His Son's mission. He Loved, trained, developed, nurtured and became a living example to His disciples. He even died and rose from the grave so they would see the scriptures being fulfilled. This was the ultimate demonstration of love.
Did you know that He and His disciples were persecuted, misunderstood, lied on and mistreated by those He came to help? They even plotted secretly to discredit Jesus in spite of all the good He had done. The Bible tells us there were places He went that due to unbelief His power was not manifested. These are a few of the important facts you will discover when you study the scriptures.
Today we have the Word of God in Book form. His Word is our source of spiritual food. Did you know that there is nothing written in the Bible that is less than 1800 years old? That fact is awesome in itself. The Bible's Truth will forever be alive. It will and has stood the test of time. In Jesus' time they did not have the Bible like we do. It had not been compiled into the Biblia 66 books as we have today. God really does supply all our needs. He did not leave us Comfortless. He left us His precious Holy Spirit as our internal Guide that we receive on the profession of our faith. We must daily ask for His infilling presence. We need His Holy Spirit to help us understand His Word. God does not want us to be spiritual anorexics. He wants you to know Him through His Word. How is your spiritual diet? How much time do you spend acknowledging God in your daily life? Do you ask Him to give you your daily bread?
This column is for you if you are reading this. Just take a personal inventory and see if you are really ingesting a balanced spiritual diet. You know and God knows. You should feed yourself spiritually in addition to being fed physically. When you attend a worship service it is the time for you to become spiritually nourished and energized as well. To praise God from whom all blessing flow. God has given many gifts to the Church. The gifts were given to spiritually mature the body of Christ. (See Ephesians.)
When junk food is served in lieu of the Word of God; many become spiritually codependent. This often makes it difficult for them to deal with life's everyday challenges. When you attend service the pastor, preacher, evangelist, teacher, minister or appointee, are all charged to deliver a message from the Word of God. When one truly lays aside their own agenda this is possible. It is also very good when the messenger let's the listeners know when they are using illustrations to make a point. This is helpful for those who are not as familiar with scriptures. This time should be consecrated; instead of used to personally say something to someone you do not have enough courage to confront. Only after praying and sincerely meditating on God's Word this is possible. Some even see this as an opportunity to get someone else to say, what they can not say themselves to someone.
What happens when you eat junk food? The proper delivery of a spiritual message will feed your soul. It will enlighten, convict as well as encourage you to grow spiritually. The Word is like a two edged sword it cuts both ways. There is something for the messenger or deliverer as well as the recipient. God has left no stone unturned to see that His children receive proper spiritual nourishment.
It is an arduous task to deliver God's Word. But how will you know if something is from God? Good question. This is why you need to study. You need to be like the Bereans in the book of Acts, they knew the Word of God for themselves. This is why it is important that we too develop our personal relationship with Him. A healthy Spiritual diet is one of the most important assets you can acquire. As a Christian it should be a necessary priority. How important did I say spiritual food was? Life can be difficult. A proper balanced spiritual diet will help you weather the tempestuous storms of life. It will give you keen insight. When everyone is saying it's alright when you know its all wrong, let His Word guide you. God never tells us to support something that is not right. A proper spiritual diet will help you to stand for what's right when the majority falls for what's wrong.
A proper spiritual diet will allow the Fruit of God's Spirit to flourish in your life when spiritual warfare is about you. God keeps His promises. He said He will never leave you nor forsake you. I can bear witness to this He won't! He said He will supply all of our needs? He will! (This does not mean just getting or having what you want) He said He will be peace in the midst of a storm. He will! His Word tells us that "God is Love" He truly is! Love is a wonderful thing. Having someone to love and knowing others truly love you is a wonderful thing. Many really do not know what Love really is. Love really is a beautiful ever unfolding gift from God. In the midst of trials, tests and wickedness God's love will be an anchor. But you must always remember that spiritual nourishment is essential. His Word tells us that, "God is Love."
When you read, study, deliver or share God's Word please be prayerful. There are so many that have gone shipwrecked. So many casualties due to an unbalanced spiritual diet. Much too much junk food and not enough substance. If I tell you to come to my house for dinner you are expecting a balanced nutritious meal, right? What if I give you a plate of raw carrots? That's okay if you are a rabbit. You might even think its funny, but, when you get home how do you think you would feel? My point is. As human beings we need more that just carrots. Some foods are a little hard to digest. We need both balanced spiritual and rich nutritious diets for our spiritual and physical growth. God wants us to continuously grow spiritually. "Let this mind be in you that was also in Christ Jesus." What does that mean? We must learn to embrace the Truth of God's Word. God wants to be in every area of our everyday lives. He wants us to have a rich full spiritual diet, healthy marriages and sincere loving families.
I want to encourage you to make it a priority to spend some time with God. Really digest His Word. I assure you whatever is going on in your life He already knows. God wants you to live out the promises of His Word. God can and will make a way out of no way. He heals and He delivers according to His Will. Did you know Jesus also used very unconventional methods? The religious establishment was quite often opposed to His methods. What are you saying? God will supply the road, direction, vehicle, people and resources when and if necessary for you to accomplish whatever He wants you to do. All you must do is step out on faith! Do not be surprised when someone does not understand you. Always keep in mind that what matters is that God knows and sees everything. Nothing can come our way unless He allows it. This is why He tells us to do whatever we do as you do it for Him. Remember His Church is supposed to be the pillar of Truth. The enemy is the father of lies. God is awesome. God is a "rewarder of them that diligently seek Him." He is truly worthy of our praise.
Remember it is more important what God knows rather than what others think. Why do you think Jesus spent so much time getting away and spending time with His Father? Jesus remained constantly spiritual nourished. Did you ever think about the fact Jesus could have just said everyone be healed. He could have completely done away with poverty and famines. He had the power to do so. But that was not the plan. He was faithfully obedient. It is important to know that Jesus was terribly misunderstood, called evil and blacklisted too. God also has a remedy in any case. God tells us to be happy when persecuted for righteousness.
God really does have everything under His control. Knowing His Word is vitally important for your well being. Jesus really is coming back for His true Church. Some things will just not be understood on this side of Heaven. God will never lead you to do anything that goes against His principles. Really get to know God for yourself. You do intend to spend eternity with Him? This will prevent you from developing a spiritual eating disorder. Allow His Word to be "bread from heaven." Let Him truly be your Shepherd. His Word has a bountiful table of blessings prepared for our spiritual nourishment.
God will move or take you over any mountains or through the rough terrains of life when and if necessary. Begin to feast on the delicacies of His Blessed Word. This will result in you experiencing the fruit of His Spirit. Just remember you need a balanced spiritual diet to make the journey.

There is so much turbulence and conflict about us in the world today and within our country as well. Few will readily admit it, but it is a great deal of conflict going on also within the Church. Many of the ways of the world have nested itself amidst God's Church. This is, resulting in further conflict surrounding many families, marriages, friendships, on the job and in the schools. Quite often many of the unhealthy dynamics simply go unaddressed. Guilt, blame and shame take the forefront. Therefore anxiety levels, anger, resentment, depression, addictions, numerous stress related illnesses, diseases and health concerns are on the rise.
Due to the increasing awareness of the unfortunate declining economic status many places throughout the land many are living in fear and insecurity. Our nation has begun to gradually come back from a very difficult era in time. However, there has been an overwhelming trickle down global effect on the world at large. There have been strings of layoffs, numerous companies closing, rapidly falling stock prices, decreasing values of 401K's and other retirement accounts, were in a terrible "recession" that we are still trying to recover from. It has been said that the United States has been consuming more than it produces for years. It has been quoted that just in the last eight years we lost $40 Trillion of our economy. The Washington Times quotes; "Paul Volcker, former chairman of the Federal Reserve and an economic adviser to President Obama, told a congressional committee that massive trade-related imbalances in the U.S. economy were the source of the financial crisis that produced the ugly recession."
There is a growing concern as to the overall quality of life worldwide. Ongoing wars, continued escalating terrorists threats and due to global warming, the threat of more hurricanes, famines, floods, tsunamis, earthquakes and more natural disasters are all becoming of a greater concern as well. There has been an extreme plethora of sinless horrific mass shootings by disgruntled foreign and domestic terrorists. Let us not forget the continuing saga of scandalous political elections. All this further leading to more broken families, divorces, suicides and escalating crime, all these and more factor into the overall quality of life as we know it.
But should we really be surprised?
In spite of it all there is still hope! If you are a believer then you must know that the Truth of God's Word is being affirmed. Jesus has said, "You will hear, of wars and rumors of wars, but see to it that you are not alarmed, such things must happen, but the end is still to come, Nation will rise against nation, and kingdom against kingdom. There will be famines and earthquakes in various places. All these are the beginning of birth pains. Then you will be handed over to be persecuted and put to death, and you will be hated by all nations because of me. At that time many will turn away from the faith and betray and hate each other, and many false prophets will appear and deceive many people. Because of the increase of wickedness, the love of many will grow cold, but he who stands firm to the end will be saved." Matthew 24 It is so very important to know God's Word!
God's timeless Word is so wonderfully amazing! Our attitude and perception have a lot to do with how we cope in any given situation. Conflict is inevitable. The Lord really is, can, and will be a refuge in times like these. Although a growing concern is warranted. God is able! "God is our refuge and strength, a very present help in trouble. Therefore we will not fear." God's people should always look to Him, especially when it seems as though the world is coming apart. On many occasions even within His Church the ways of the world have been embraced. But this is nothing new. Things may even get worst before it gets better. There is much spiritual warfare about us. But don't blame God. Our security and significance must be in Him alone! God's weapons are not carnal. One must seek to not compromise His Word. During adversity with balanced faith, families grow stronger, healthy relationships are fortified when the armor of the Lord is embraced. His Word prevails! Just know God will never lead you to do anything contrary to His Word. Man from the very beginning has quite often chosen to disregard what God has said. What we are experiencing is a direct result of those consequences. But remember, "The earth is the Lords and the fullness thereof, the world and them that dwell therein…"
Begin to consider looking to God and His principles for the solution to whatever you may be going through. In Him there is always hope! Whenever conflict arises it is so very important to consult Him. More often than not when conflict arises He is the last resort. God has given us various illustrated methods to utilize healthy confrontation. But too often pride is at the forefront and carnal methods are employed instead. I would like to share with you a tidbit from the narrative on Joseph. It is one of the many exhilarating examples you can find in the Bible: There was a "famine" or should I say "recession" in the land?
Joseph was favored by the Lord and was also his father's Israel's favorite. This called much conflict. Joseph had many brothers. "Now Israel loved Joseph more than any of his other sons, because he had been born to him in his old age; and he made a richly ornamented robe for him. When his brothers saw that their father loved him more than any of them, they hated him and could not speak a kind word to him."Joseph had several dreams. In one of his dreams, "the sun moon and stars bowed down to him." His brothers were jealous of Joseph so they plotted together and sold Joseph into slavery, they called him a "dreamer." They then slaughtered a goat, put the blood on Joseph's robe, went home, lied and told their father that Joseph had been killed…
While a slave Joseph's master Potiphar favored him and put him in charge of all that he possessed. His master's wife tried to seduce him, but Joseph would have no part of it. She in turn lied on him and he was unjustly put into prison. While in prison the Lord's favor was with Joseph. The warden was so impressed by Joseph, even here he put him in charge of everything! Joseph was able to interpret dreams. While in prison, many things happened to Joseph… One day, Pharaoh the King of Egypt was troubled and had a dream. Joseph was called; he was able to interpret his dream. The Pharaoh realized that Joseph was wise and discerning. "So Pharaoh said to Joseph, "I hereby put you in charge of the whole land of Egypt…"
A great famine came upon the land. Joseph had planned wisely and because of it there was ample food in Egypt. Joseph's brothers lived in Canaan were there was no food. They were sent to Egypt by their father to buy grain. Guess what? When they arrived in Egypt they had to bow down to Joseph, he was now the governor. God knew way in advance what was going to take place. In spite of all Joseph's mistreatment and adversity the Lord was still with Joseph… He finally revealed himself to his brothers. "I am your brother Joseph, the one you sold into Egypt! And now, do not be distressed and do not be angry for selling me here, because it was to save the lives that God sent me ahead of you. For two years now there has been a famine in the land, and for the next five years there will not be plowing and reaping. But GOD sent me ahead of you to preserve for you a remnant on earth and to save your lives by a great deliverance…" (For the details of this amazing narrative, read Genesis 39-47) Look at God!
This is why it is important to "Be Still and know that He is God." Knowing God and His Word helps us to discern and recognize when something is not of Him. This is why we must daily ask for the infilling presence of His Holy Spirit. God does not have to manipulate, operate undercover, nor utilize false witnesses. God is aware of everything. He is Omniscient! It is very important to know the Lord's Word for yourself and develop an ongoing, growing, trusting, personal intimate relationship with Him. It is important to learn to, "Trust in the Lord with all your heart and lean not to your own understanding; in all your ways acknowledge Him and He will make your paths straight."
We must learn to invite God into all areas of our lives. God has a way in which to resolve conflict and confront issues that is quite different from that of the world. Remember He is a SPIRIT of TRUTH! His Word is full of seemingly impossible situations that resulted in a favorable outcome. Many who claim to be Christians continue to embrace very carnal ways to remediate behavior and seek resolutions. Many subscribe to a dual lifestyle one way at home and another way is present before the Church Community. It is important to keep in mind that God is aware of everything. He knows us from the inside out. Many really do not know nor believe that His Holy Spirit really does have Transformation power! He can and is more than able to bring about a true Metamorphosis in your life. Praise God!
Jesus Christ came so that we might live differently. Throughout His Word you will find all sorts of situations that are profoundly unfathomable. Yet He saw and will see His people through. There is a wealth of wisdom found in the Word of God that is priceless. The Pharisees was the established religious order that sought to discredit Jesus. They were intimidated by Him because He did not adhere to their legalistic practices. Spiritually they were blind. They too wanted to continue to resolve things their own way. Jesus was a living example as to what one can expect when you truly dedicate your life to Him! God knew way back then what would be going on now. "Blessed is the man who finds wisdom, the man who gains understanding, for she is more profitable than silver and yields better returns than gold. She is more precious than rubies: nothing you can desire can compare with her…"

Some things just will not be understood on this side of heaven. From the very beginning God had a plan for our lives. God is so gracious, loving, kind and patient. Few know what it truly means to love. God is love. Can you really love without knowing Him? He sent His only begotten Son so we could be redeemed from the power of sin. We have been given an Eternal Comforter an Internal Teacher! Even in the midst of all the turmoil that is about us His plan is still the same. If you are burdened down by the pressures and stresses of life, I have some "Good News" for you. "Come to Me, all you who labor and are heavy laden, and I will give you rest. Take My yoke upon you and learn from Me, for I am gentle and lowly in heart, and you will find rest for your souls. For My yoke is easy and My burden is light" (Matthew 11:28-30). God may not remove every burden, every difficult person or situation in your life, but you can find comfort in His Word. It is important to know His Promises! I assure you, He will and does keep all His Promises! Even in your difficult days, His Word will be "A lamp unto your feet and a Light unto your path. I have sworn and I will keep your righteous judgments…" To GOD be the GLORY!
Depression is America's number one health problem. A growing number of our population suffers from depression. Depression can be brought on by trauma, prolonged stress, high blood pressure, diabetes, chronic pain, living with a substance abuser, sexual abuse, obesity, unemployment or unresolved family dysfunction. A decrease in neurotransmitters is also a major factor in depression. When anger is not dealt with properly it can actually manifest in the form of depression. Depression is actually unresolved anger turned inward. A person can actually be depressed for years and not know they are depressed.
A depressed person suffers from self- defeating beliefs. Here are a few of those beliefs. I have to be loved to be happy. I must give up my beliefs to please others. If others don't like me I can't be happy. I can't trust others they will only hurt me. I'm inferior to others. I should never hurt anyone else's feelings. This is why it is so important not to compare yourself with others. Comparing will either make you feel superior or inferior. Everyone has there own unique shortcomings. We all are in a state of "becoming". Know that God made us all uniquely different yet equal.
There are varying degrees of depression.The foundational causes of depression are usually rooted in some type of personal injury. A deep sense of hopelessness, fear, bitterness, anger, ambivalence and despair are usually a side bar of depression. Depressed people are usually focused inwardly. A deep sense of shame often keeps the depressed person in a state of emotional isolation. Angry with themselves and sometimes even angry with God they experience a great deal of conflict. Depression is often described as feeling as though you are totally alone in a black bottomless hole.
A chronically depressed person may often have suicidal or violent thoughts towards themselves or others. They also suffer from distorted thinking, which can resort in magnifying situations. A great sense of loneliness is realized since they feel unwanted, unimportant and unloved. They may over eat, under eat, sleep excessively or to the extreme be unable to sleep at all.
In extreme depression there is frequent loss of emotional control and frequent crying spells. Overwhelmed by the depression their being inhabits a deep void. Although often remorseful after improper behavior, they have the potential to exhibit extremely violent and self-destructive behavior. A depressed person can use their depression to manipulate others. Attention getting depression frequently ends up in loss of mate and friends.
Bipolar depression alternates between manic and depressive moods. There is much medical evidence to substantiate genetic predisposition in some individuals. In between episodes they can have long periods of normal functioning. This type of depression can take a toll on those afflicted as well as their friends and loved ones. Depression of this magnitude accounts for the majority of mental hospital admissions. In most cases the assistance of a prescribed anti-depressant medication is necessary to correct the chemical imbalance. This helps to replenish the depleted neurotransmitters. This kind of treatment is only viable by a qualified Psychiatrist or a medical physician.
Depression is of a spiritual nature as well. Although the word depression is not mentioned in the Bible, on numerous occasions it mentions hopelessness and despair. Remember when King Nebuchadnezzar lost his mind and wandered eating grasses, grew long, long, hair and his nails grew as claws.
"He finally lifted his eyes to the Lord and praised Him. His understanding was restored." Read Daniel 4: 32-34. What about Job, Moses, David, Elijah or Jeremiah, these are just a few examples. Or how about King Saul who had a persistent tormenting spirit? Encouraging a depressed person to think realistically from a biblical perspective is crucial to their healing. Depression can be cured with the right therapeutic help when it is not of a biological nature. The power and direction of the Holy Spirit is much needed in dealing with a depressed person. Help them to understand that God loves them because of who He is and not because of who we are. (Without God we really aren't much of anything.) His love for us is not based on what we do or do not do. That He loved us so much He allowed His son Jesus who was sinless to die for us. When we accept Him as Lord and Savior He stands patiently waiting to help us with our varied sin weaknesses. A truly Christ centered life will give your life new meaning! Fellowshiping with balanced committed Christians is a plus. Spending time doing something for someone else will give them less time to spend in introspection or self- pity.
Let them know God already knows all what has transpired in their life. Encourage them to develop a personal intimate relationship with Him. Not a religious knowledge! But to really begin understanding that the Bible is not a fantasy! The examples therein are for us, then, today and tomorrow! Once you accept Jesus He is forever there for you. Just don't leave Him out! You are adopted. Your old self should gradually begin to take on the characteristics of your heavenly Father. But for this to take place you must spend time with Him. Begin to meditate on His WORD! Start with Romans 5:1-6 and Philippians 4: 6-9. Be patient know that God has promised to work everything in your life for good eventually. Learn to properly verbalize your anger. Don't suppress it. It's okay to be angry!
Christians often experience depression. Feelings of abandonment override their ability to rationalize that God really loves them right where they are. This is why it is so very necessary for committed teachers of the Gospel to expound with wisdom and simplicity. Keeping it on a level for all to understand. To reinforce that we can really do " all things through Christ that strengthens us". To know that fear is not from the Lord. "Who is he that condemneth? It is Christ that died, yea rather, that is risen again, who is even at the right hand of God, who also maketh intercession for us. Who shall separate us from the love of Christ? Shall tribulation, or distress, or persecution, or famine, or nakedness, or peril, or sword? As it is written, For thy sake we are killed all the daylong; we are accounted as sheep for the slaughter. Nay, in all things we are more than conquerors through Him that loved us. For I am persuaded, that neither death, nor life, nor angels nor principalities, nor powers, nor things present, nor things to come. Nor height, nor depth, nor any other creature shall be able to separate us from the love of God, which is in Christ Jesus our Lord."
"Beyond The Walls" by Alpha 7. Smooth instrumental music that will calm the agitations of the soul.
Also see "Getting Your Joy Back"